Chinese giant takes control of Pakistan's Masood Textile
13th December 2013, Lahore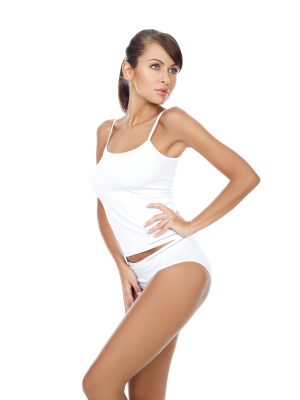 Chinese textiles conglomerate Shandong Ruyi Technology Group, which has wide textiles interests including circular knitting mills for cotton jersey fabrics, has acquired a 52% share of Masood Textile Mills (MTM), one of the most technologically advanced enterprises in Pakistan.
Lahore headquartered MTM produces and exports yarns, fabrics and a variety of garments that includes active wear, underwear, sleepwear and sportswear. It has state of the art spinning, circular knitting, weaving, processing and apparel units. The company has multiple knitting units which produce a range of single and double jersey fabrics on Mayer&Cie, Fukuhara, Terrot and Vanguard machines. Customers include JC Penney, Dockers and Tommy Hilfiger.
Chairman Punjab Industrial Estates Development and Management Company (PIEDMC) SM Tanveer commented: "We are expecting huge Chinese investment in textiles as soon as the special industrial zones are developed." He also said that PIEDMC is working fast to complete its zones.
Low cost destination
Even the largest of the Pakistani composite units is too small to fulfil the demand of textiles of the big Chinese exporters, said a textile entrepreneur.
He also suggested that the Chinese are losing competitive edge in their home country because of very high wages, as per capita income in China has now exceeded $6,500, which is almost five times higher than in Pakistan.
"They tried other low cost destinations like Vietnam and Bangladesh but the low textile base in these countries did not provide them with the desired results," he argued, adding that Pakistan has one of the best basic textile industries in the world and abundant workforce well versed with textile production.
Further expansion
The Chinese want to establish their own textile composite units, said another textile player. This, he added, would take some time as the special export zone Act has recently been amended according to the wishes of foreign investors. The development of zones, he noted, would take some time.
Meanwhile, the Chinese have been trying to acquire full ownership of local textile units. The textiles millers in Pakistan, he explained, are now much better off and do not want to sell their mills.
He said Shandong Ruyi is one of the ten largest textile entrepreneurs in China. The possible further expansion of the mills would be a win-win situation for both the partners, he believes. He said Chinese have the resources to invest in accordance with its needs that present MTM management lacks. The MTM, on the other hand, appear to be the most organised and technologically-advanced operators in textile sector, he commented.
Direct contact
Textile experts point out that the said mill is perhaps the only Pakistani enterprise that remains in direct contact with the stores of its foreign buyers. It monitors online the sales pattern in these stores, including the colours that are preferred by the buyers.
It, thus, could plan the replenishment of the depleted stocks quick. The direct shipment to the stores may reduce the inventory cost of the buyers, besides increasing their sales, it is believed.
Author: Billy Hunter