Interfiliere preview: Sensitive Fabrics for lingerie FW13-14
28th May 2012, Milan
Graphic, dimensional and chromatic effects play a big part in the ethereal offerings produced by the Eurojersey creative office for the Winter 2013/14 collection of Sensitive Fabrics for lingerie.
Sensitive Touch, Sensitive Sheer, Sensitive Plus, Sensitive Classic and Sensitive Ultra Light feature transparency, promote portrayals and interpretations, present fantasies and exacting refinement, and encourage flirtatious, enticing playfulness.
Cutting-edge Eco Print technology is said to add authenticity with its perfectly realistic reproductions and sublime detailing, while also giving significant savings on energy and water in the production cycle.
"In addition to the graphic elements, there are pictorial traces of exquisite embroidery and layered lace, as well as spotless floral patterns, marble decorations, fine sensual lines and bold, striking weaves. They present visions of yesteryear and musical notes, with soft, gentle tones that are illuminated and shaded by clear evanescence and mysterious opacity," Eurojersey says, adding:
"Substance and airiness alternate in the impalpable, light, sheer patterns, swirls and arabesques. Different luxurious, linear atmospheres delicately make their presence felt. They match the four trends of the collection, which are made possible by the intrinsic, advanced characteristics of Sensitive Fabrics. The Made in Italy certification guarantees the superior quality.
"The Whites playfully mix transparency, floral surface decorations and tangible prominent elements which are enhanced by the innovative Eco Print technique with white lacquer. The wonderfully light and highly sensual Sensitive Touch (just 89 g/m²) and Sensitive Sheer (140 g/m²) Fabrics come in soft hues, with pale, pastel tones."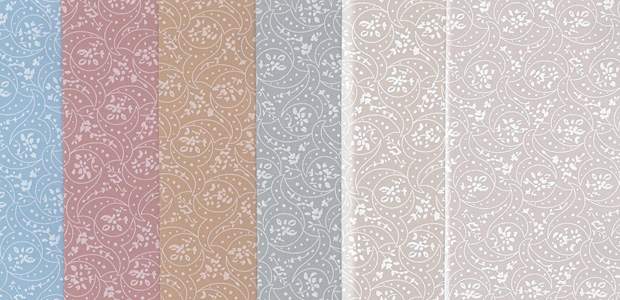 The romantic, vintage From the Archives mood brings to mind old embroidery, precious macramé and elaborate lace, with numerous dense and diaphanous sections forming the designs on Sensitive Plus and Sensitive Classic Fabrics. The transparent sequences give astonishing, strikingly realistic results.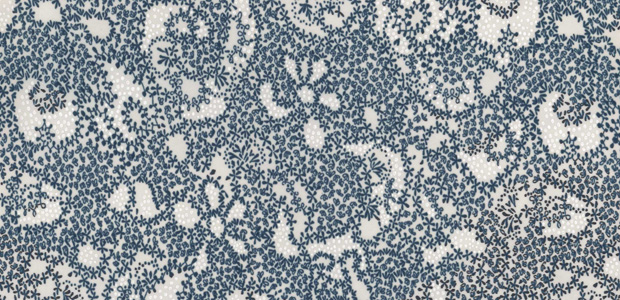 The spotlight is on precision and detailing in the Timeless world. It is inspired by deep-rooted, solid and conservative traditions that are reminiscent of the habits and customs in Amish communities, which are based on strict doctrines and do not answer to temporal powers. The contrasting patterns are reflected on the nude and black surfaces printed onto Sensitive Ultra Light Fabric.
There is light and shadow on the nocturnal scene of Pigments, the most luxurious and refined trend, which conjures up images of exciting disguises and make-up. The shiny-matt contrast highlights Eastern damask patterns that are produced with the pigment Eco Print technique on Sensitive Sheer Fabric. The black decorations appear against rarefied backgrounds as well as resonant, rock-like ones such as purple."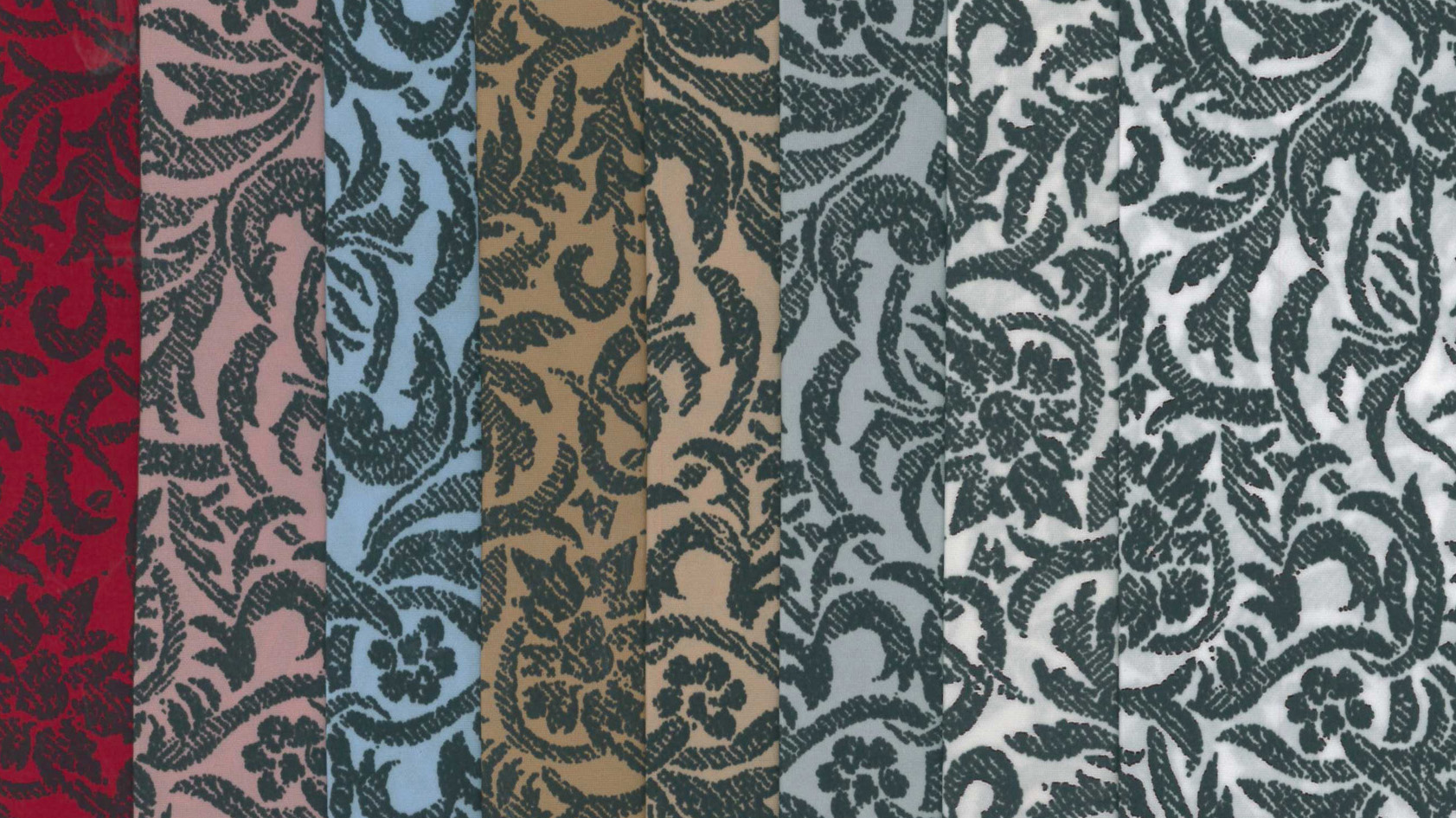 Author: Billy Hunter