Rapanui launches new 2012 Collection
7th August 2012, Isle of Wight
This summer is arriving fashionably late - and with it Eco fashion brand Rapanui has launched a new collection of new prints and tops for summer made entirely from organic, natural fabrics in a wind-powered factory.
"They're printed by hand in the UK with Phthalate-free inks, which are better for the environment," says Rapanui.
Rapanui has picked up a host of awards for its eco-fashion, including the RSPCA Good Business Award for Fashion innovation. On the brand's website you can use interactive maps of the supply chain to see exactly where and how every item of clothing is made.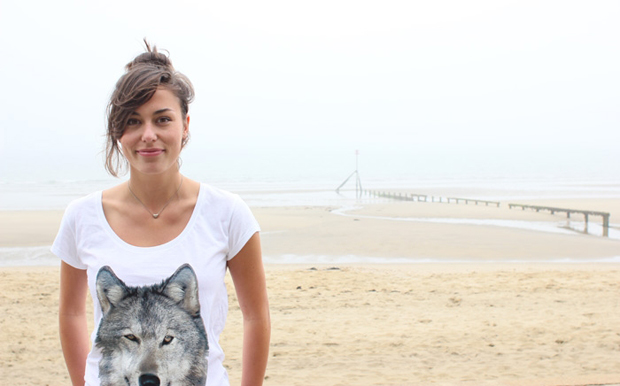 "Rapanui 2012 collection is bursting with fresh design, and offers no shortage of options to choose from if you're interested in fashion shopping without the guilty feeling," says Rapanui's Rob Drake Knight.
Early starters
Rapanui founders Rob & Mart Drake-Knight grew up in Sandown Bay, on the Isle of Wight in the UK. Their childhood was a series of crazes – tamigotchi, yo yos, pogs, rollerblading and skateboarding – but the one that really stuck was surfing.
From their cliff top home they spent a lot of time at the beach in-between school time. They definitely didn't bunk off, "honest" the boys say. Entrepreneurship started early; Mart's most successful inventions (a fold up surfboard, a wind powered street light and a d-i-y downhill go-kart) all made it to the business proposal / patent stage thanks to older brother Rob's appetite for business.
Rapanui was their first successful venture. At 20 and 22 respectively, Rob and Mart set up their brand, which 5 years later "makes some of the most eco-friendly clothing in the world." They describe their business idea as " another craze, but it's got totally out of control".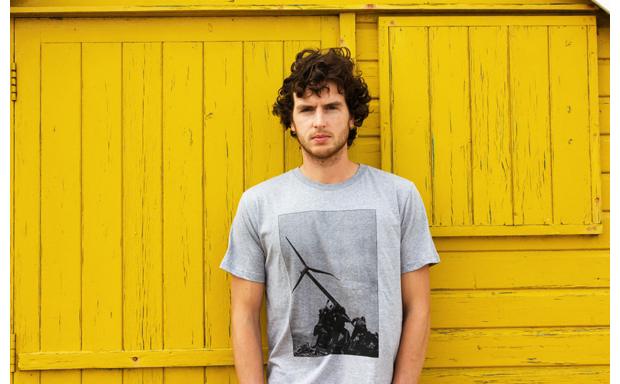 The business aims to make a genuine contribution to sustainability. Rapanui's secret formula is in a question:
What if David Bowie was an eco warrior?
"What if David Bowie was an eco warrior?" After all, Bowie managed to convince millions of men to dye their hair, put on makeup and dress themselves in high heels and tight trousers, It happened. That shows the power of fashion, its ability to change lives, behaviour and buying habits. Rapanui plans to use the same secret ingredient, cool, to do some good.
"At Rapanui we design and make casual wear in line with the latest trends, but from more sustainable materials. We use ethically accredited factories that are powered by wind and solar energy - and by using cutting edge eco-textiles, we create products that have a unique natural softness and feel when worn. The result is clothing that looks great and feels great too," says Rob.
"Whilst the organic, ethical and low carbon approach to our supply chain is unique, our real contribution to sustainability has come from the traceability of our products, our work towards improving transparency in our industry and the conversation this has sparked between shoppers, brands and manufacturers. Using our trace mapping tool, at Rapanui you can find out exactly where our products come from and how they were made: From the seed being sewn, picked, spun and transported: It is traceability from seed to shop."
Check out Rapanui's trace mapping tool
Rapanui realises that not everyone has time to trace the origins of every product they buy, so Rapanui is also working with UK MEPs to develop a potentially industry-changing eco labelling system to summarise the detailed and often confusing information on clothes packaging, and to make it easy for consumers to shop quickly with a conscience.
"This ability to make a quick informed choice is something missing from, but entirely compatible with, the high street. It's fast, easy and free – and it means that consumer buying power works with sustainability. This work has gained national recognition in the press and at awards ceremonies," Rob explains.
Check out Rapanui's eco labelling system
"In a few short years, this exciting new brand has already made a substantial contribution to sustainable fashion and created real change in an industry with a shady reputation."
In a nutshell
Mart Drake-Knight, designer, sums up Rapanui:
"Fashion is like no other medium, in that you literally dress yourself in what you believe in. Rapanui gives people a choice to vote with their wallet for ethical fashion. We want to use the power of fashion to make eco cool, and design traceable, transparent products that let you shop quickly with a conscience."
Rapanui was founded in 2008 by Rob and Martin Drake-Knight, now aged 25 and 27, with £200 savings. They now employ 10 staff in their office on the beach in their home town of Sandown, on the Isle of Wight. There's a skate ramp in the office and a coffee shop out the front. The founders still find time for fishing during lunch breaks and when the waves are up in Sandown Bay you'll find them in the water – just to the left of the pier.
Mart and Rob feature on the Future 100 list of Top Young Entrepreneurs, whilst Rapanui featured on the Top 100 Start-ups list of 2008. Since Rapanui was established in 2008 the brand has won numerous awards for its work towards improving the communication and sustainability of the clothing industry. The founders have sought no investment and make every effort to encourage other young people to believe in their ability to create successful, sustainable businesses.
Author: Billy Hunter