Dyneema Diamond Technology used in cut resistant gloves
25th August 2011, The Netherlands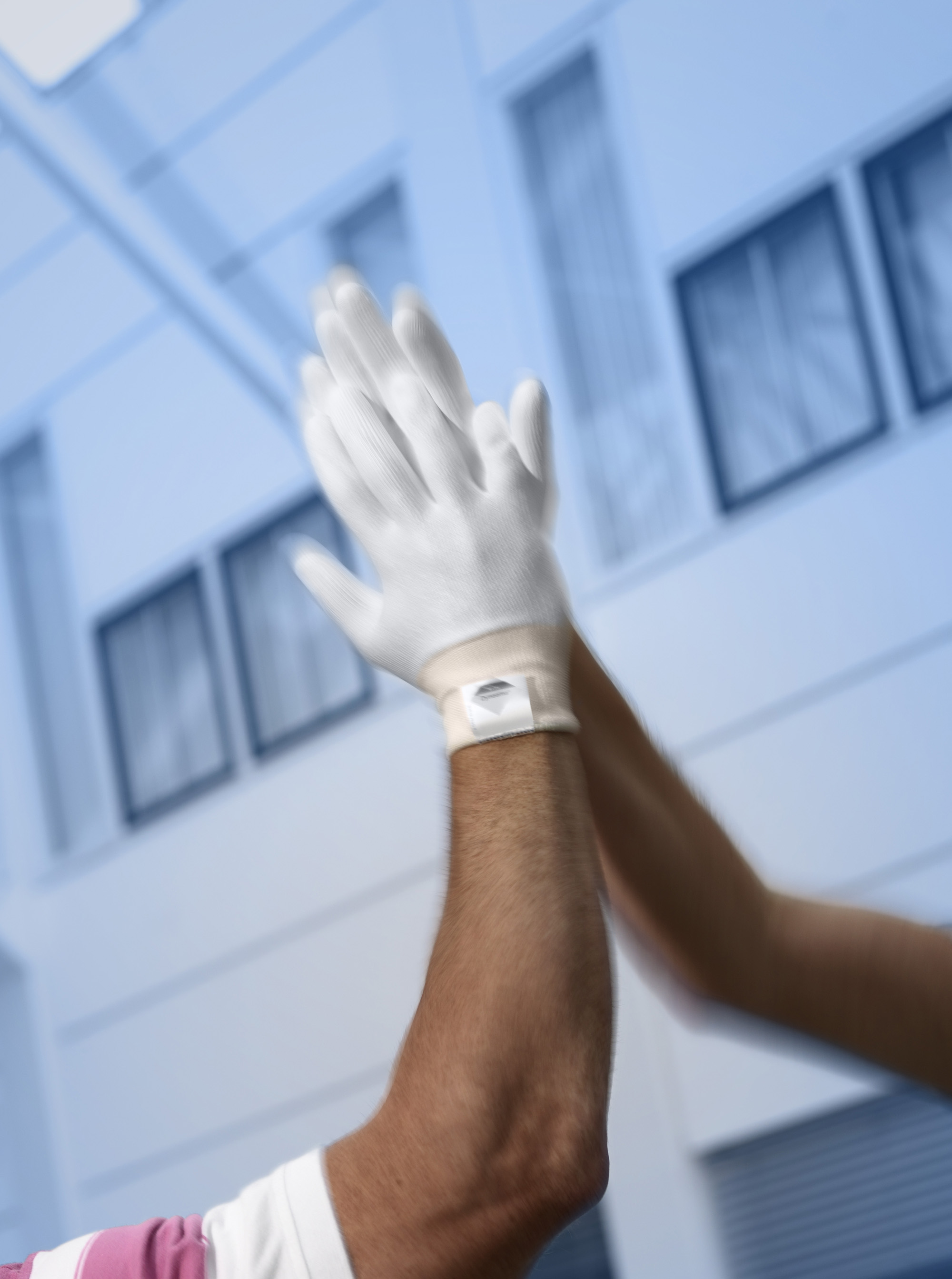 At the forthcoming A+A safety and security trade fair which takes place in Düsseldorf, Germany, from October 18-21, a number of companies will be introducing knitted protective gloves featuring the latest Dyneema Diamond Technology.
Dyneema Diamond Technology is an innovative production technology developed by DSM Dyneema which is said to enable the manufacture of yarn that delivers significantly increased cut resistance performance.
This latest yarns produced with Dyneema Diamond Technology are said to be allowing DSM Dyneema's licensed partners to develop gloves with impressive cut protection, yet without compromising on light weight or comfort.
In fact, DSM Dyneema says, by combining Dyneema Diamond Technology with polyamide and elastane in a fine knitted (13-gauge) glove construction, EN388 Level 4 cut resistance can be achieved, with no need for glass fibres or thin steel wires that can often cause stiffness and sometimes skin irritation.
Comfort factor is critical
"The comfort factor is critical here - too often accidents can happen when workers in hazardous occupations take off their gloves, either because the gloves are restricting what they're trying to do with their hands or they're just irritated by constantly wearing them. Real comfort is the assurance that the gloves will be worn," DSM Dyneema says.
According to the Dutch company, factors such as flexibility, dexterity and the cooling effect which contribute to wear comfort are assessed as part of an intensive collaboration process that its licence partners go through in developing their products for market. This is said to take into account both the 'active' protection provided by cut and abrasion resistance, and the additional 'passive' security that true comfort allows.
"A market study is initially carried out with the help of focus groups as part of the collaborative process," explains Edwin Grootendorst, Regional Manager DSM Dyneema.
"The aim is to identify where the new product best fits into a licensee's range, its potential target market and likely price point. The next step is to take the idea to the R&D team."
The R&D team will test different yarn combinations and coatings in order to achieve the specific feel and touch, as well as the required colour and technical properties. Prototypes are then produced and sent to a certified laboratory for testing.
Wear trials
DSM Dyneema has also prepared a questionnaire that is used alongside wear trials conducted by selected customers of the licensed partner. "Comfort is often a personal thing, and highly intuitive," adds Edwin Grootendorst, "so the response of the wearer is truly of the highest significance."
"At A+A, visitors will be able to experience for themselves the benefits of unique new gloves with Dyneema Diamond Technology, and discover that comfort is indeed protection."
DSM Dyneema is the inventor and manufacturer of Dyneema, the so called 'world's strongest fibre'. Dyneema is an Ultra High Molecular Weight PolyEthylene (UHMWPE) fibre that offers maximum strength combined with minimum weight.
It is said to be up to 15 times stronger than quality steel and up to 40% stronger than aramid fibres, both on weight for weight basis. Dyneema fibre floats on water and is extremely durable and resistant to moisture, UV light and chemicals. The applications are therefore wide ranging.
Dyneema is an important component in ropes, cables and nets in the fishing, shipping and offshore industries. It is also used in safety gloves for the metalworking industry and in fine yarns for applications in sporting goods and the medical sector. In addition, Dyneema is also used in bullet resistant armour and clothing for police and military personnel.
UHMWPE fibre from DSM Dyneema is produced in Heerlen (The Netherlands) and in Greenville, North Carolina (U.S.A.). DSM Dyneema is also a partner in a high modulus polyethylene (HMPE) manufacturing joint venture in Japan.
Author: Billy Hunter