12th Narrow Fabrics Conference
10th July 2012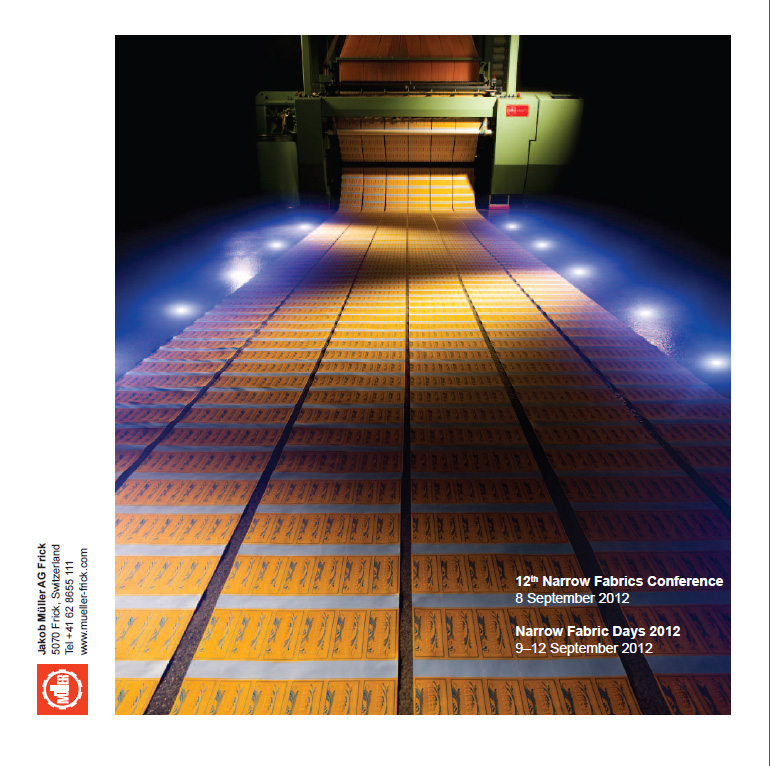 2012 is the 125th anniversary of Jakob Müller AG of Switerland, the leading manufacturer of narrow fabrics knitting and weaving machinery. This year also sees the 12th Narrow Fabrics Conference taking place at the company's headquarters in Frick.
The Narrow Fabrics Conferences offer a unique platform for exchanging views and ideas within the industry. This year, the focus is on trends in the global textile industry, including in particular the development of the Chinese narrow fabrics industry and its worldwide impact, sustainability in narrow fabrics production and innovation in the narrow fabrics sector.
In addition to the 12th Narrow Fabrics Conference, the Narrow Fabric Days of 2012 offer exciting insights into innovations created by Jakob Müller AG.
Download the 12th Narrow Fabrics Conference programme
Author: Billy Hunter