Fashion sourcing show switches to new dates
12th April 2012, Paris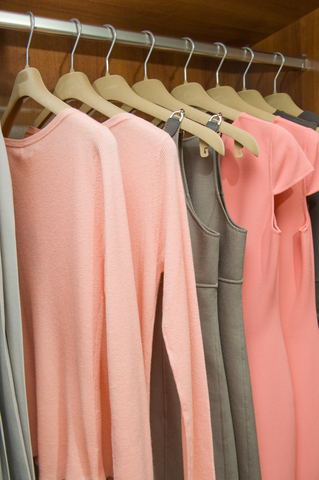 Since 2009, FATEX, the international fashion manufacturing trade show, has taken place alongside the other major Parisian ready-to-wear trade events at Porte de Versaille and organisers say it makes sense for FATEX to adjust to this year's new fashion calendar and switch to the new dates of 30 June to 3 July.
The show is also changing location, and will be in Hall 2.1 with a bigger exhibition area to reflect the growth of this sourcing event.
Organisers say the 29th Fatex looks set to be the most successful ever, with the ever-growing number of exhibitors reaching almost 200 at this summer session.
Regular participating countries such as China, Hong Kong, India and Bangladesh will be sending an even larger number of companies in 2012.
According to the study The main sourcing trends of the European Union conducted by the Fédération de la Maille et de la Lingerie (French knits and lingerie federation) for Zoom by Fatex in February 2012, Bangladesh has become a key sourcing country, sitting just behind China in clothing exports to Europe, with a market share that rose by 2% in 2010-2011.
Pakistan and Vietnam are also showing strong growth potential that should be in evidence in June.
While mens, womens and childrens ready-to-wear continue to be the mainstay of Fatex's offer, they are now complemented by a host of related services and know-how in the textiles industry.
For example, the textiles accessories sector has expanded significantly in recent years, with the current growth trend in the leather goods sector reflecting its popularity among consumers. Some exhibitors are specialists in fashion accessories such as belts, bags, shoes and jewellery.
Home textiles and bedding are increasingly in demand, particularly with the arrival of countries such as India offering recognised know-how, some of it in traditional areas of expertise.
The upcoming show will welcome a number of trimmings and accessories suppliers, including manufacturers of labels or basics such as buttons, zips, braids and ribbons/badges.
Technical and specialist skills such as embroidery, coatings, denim, sportswear and workwear will be represented as always.
An image bank resembling a business travel album will showcase the areas of expertise and unique specialist techniques of each country exhibiting at FATEX.
Author: Billy Hunter