A passion for seamless knitwear
10th September 2012, Jekabpils
Making beautiful knitwear is something that requires plenty of technical know-how but above all else – it requires passion. This is especially the case with seamless knitwear. Viola Stils, a small company based in Jekabpils, east of the Lativian capital Riga, is a company that possesses both in abundance.
Company President and owner Juris Bruzuks eats, sleeps and breathes knitwear and spoke passionately to Knitting Industry on the recent launch of the company's autumn-winter 2013 seamless knitwear collection.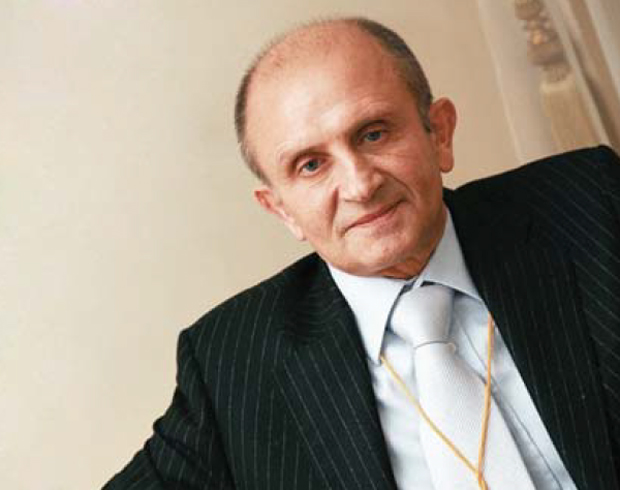 Viola Stils really is a highly creative and prolific little knitwear company. The company has more than 20 years of experience in producing fashion knitwear and in the last 12 years, in its current guise, has produced over 600 knitting programmes for seamless knitwear made on Stoll flat knitting machines. Viola Stils has 10 CMS Knit & Wear machines some of which have additional needle beds for gauge changing – allowing the company to produce garments in a wide range of gauges.
The range of technically complex seamlessly knitted garments Viola Stils produces is remarkable and it is unusual to see this sort of competence outside of Italy. Styles range from summer tops to winter coats and jackets in every imaginable structure – transfer patterns, jacquards and intarsias included.
Juris Bruzuks explained: "Viola Stils has more than twenty years experience in the production of high quality fashion from natural fibres. At Viola Stils, we have no problem in the creation of any style or shape in seamless knitwear production."
"We produce fashionable clothes for the 21st century, and as such are one of the leading companies in the world for the production of high quality 100% seamless knitwear garments."
"All styles are developed and manufactured three dimensionally without any seams giving a better shape that fits your body more comfortably and snugly than any other knitwear on the market. All of our products are modern high quality knitwear and as such are very easy to wear without requiring much care."
Hundreds of new styles
Every year Viola Stils designs and produces hundreds of new styles keeping its clients up to date with the new trends and colour schemes of the season. "The best designer is a technologist, a stylist and artist all in one person," Juris Bruzuks says.
Juris Bruzuks is a talented knitwear manufacturer and his enthusiasm for knitwear is really infectious.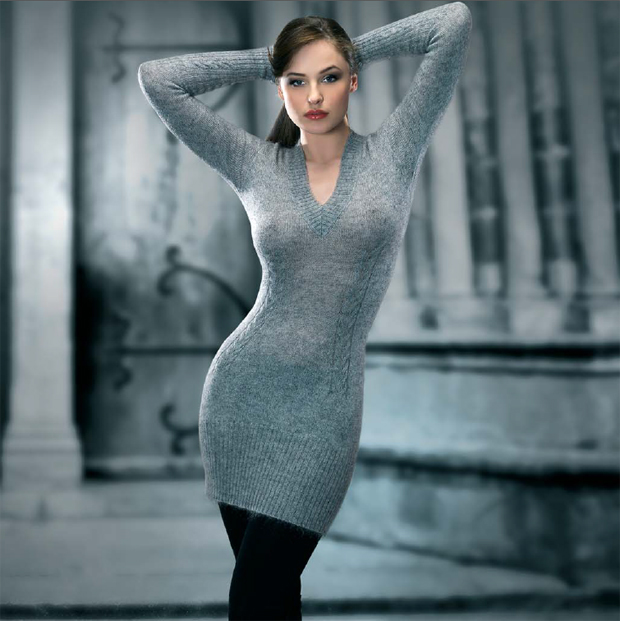 "Seamless knitwear is a material with most unusual properties which warms you to the cold, and cools you during hot weather. Knitwear can be easy and elegant, soft and silky, depending upon the clients requirements."
"Seamless knitwear is a living material which lives side by side with your body like a second skin. Every contour records the shape of your body making your garment fit exclusively to your shape," Juris enthuses.
High level technology
According to Juris, technically, the closest clothing thing to seamless knitwear in the past has been socks, but today Juris says, "technology has reached such levels that we are able to knit complete sweaters, dresses, or other garment types, without the inclusion of a single sewn or linked seam."
"Seamless knitting is not like T-Shirt production which is made on circular knitting machines and has cut and sewn in sleeves and collars. With this technology we knit the complete garment leaving a single thread of yarn which is invisibly closed in the garment. This system of knitting guarantees a uniform density of knitting without any seams which can later break through wear and tear."
Take a look at Viola Stils knitting factory..
"As a result of this new technology you can receive high quality ready to wear clothing, which is comfortable, elegant and exclusive. Our 'knit and wear' knitwear does not merely cover your body but lives on your body, keeping you at a comfortable temperature."
Viola Stils is a great example of a small privately owned European company that survives through the combination of its technical know-how, drive and passion of its management, commitment to quality and good solid marketing - a small company with a big vision.
Download Viola Stils' autumn-winter 2013 collection
Author: Billy Hunter