Rumi stages private exhibition
24th August 2012, Brescia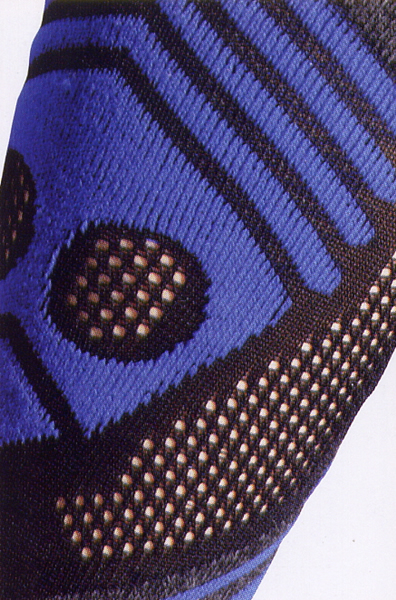 Terry sock machine specialist Rumi will be showing its updated machine range including its machine for technical socks, the Seven TS, at a private exhibition to coincide with FIMAST which runs from the 26-29 September.
The Rumi exhibition takes place at the AC Hotel Brescia, Via Giulio Quinto Stefana, 3-25156, Brescia, from 09.00-18.00 on the 26, 27 and 28 September and from 09.00-13.00 on 29 September.
The Seven TS, which the company says is unique to Rumi, allows the manufacturer to put together pelerine or mesh pattern with terry or pile. The machine, which is covered by two separate patents, was officially launched at FIMAST 2009 but company owner and director Stefano Rumi said at the time that the company had already started to sell the Seven TS to its customers.
"The concept here is to produce 'breathing socks' which have mesh pattern to let in air where required and terry in the impact areas for protection," Mr Rumi said.
"The Seven Ts is not restricted to sports socks and is suited to the production of performance socks for outdoor activities such as hiking and for medical applications where different properties are required in different zones of the sock. The next development will be automatic toe closing for the Seven TS," Mr Rumi added.
The Seven TS is a single cylinder, single feed machine with 7 yarn fingers for the main feed and 12 yarn fingers for the pattern formation.
The machine has an independent elastic yarn finger. It has individual needle selection and independent adjustment of ground, heel and transfer stitch through step motors. The 144 needle, 3 ¾ inch diameter, 36 gauge Seven TS on show at FIMAST in 2009 was producing a blue and black sock with mesh and terry zones positioned strategically throughout the sock (right).
Author: Billy Hunter