VIDEO: Santoni seamless warp knitting machine
12th September 2012, Brescia
Santoni has launched a great new video based on its seamless warp knitting technology in the run up to the FIMAST and Santoni Open House exhibitions which take place in Brescia later this month.
The Italian company showed two versions of the double needle bar raschel machine at last year's exhibition in Barcelona – a 44inch wide, 6 bar, 24 gauge SWD6/2J and a 44 inch wide, 4 bar, 24 gauge – and will show an SWD6/2J in 24 gauge in Brescia at its Open House. A range of seamlessly warp knitted garments will go on show at FIMAST.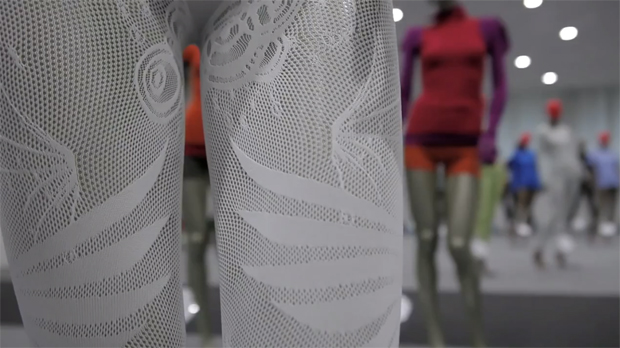 The video shows a Santoni SWD machine knitting seamless garments with some really good close-ups of the machine's selection and knitting elements, let-off and take-up systems. Technical features and benefits are also highlighted in text over the video.
After knitting is completed the video then shows close-ups of a range of seamlessly warp knitted garments which can be produced on the SWD technology.
Speaking about the technology at ITMA last September, Santoni's Patrick Silva said:
"Launched officially as the first seamless warp compact machine in our private in-house show at Santoni Days in Italy and then exhibited in China in the last 2 years, this is the first time we are showing our warp knitting compact line on the ITMA world stage - with these 2 models exhibiting the next important evolutions."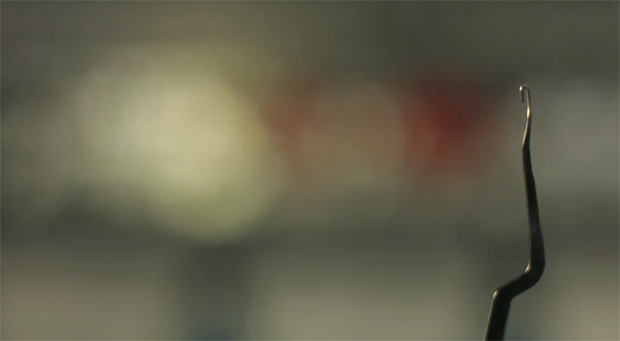 "Our whole approach of making a small warp knitter with the utmost reliability of performance and rendering it accessible and easy to manage in every way by designing this line from its concept with linear motors, vital control of the oscillation bars, singularly interchangeable Ceramic Piezos, new Push and Pull System to avoid peaks and troughs, dampening of the machine's vibrations and our special CAD textile system and various other specific features, has now led us to incorporate further important improvements:
In the Software that manages the machine that was already Fully Electronic in every way and using the Touch Screen system.
In the NOVA graphic software that has also been improved to make the whole system even more user friendly and the machine is now able to be completely run from a remote control with also a simplified diagnostic feature of the utmost efficiency.
Amongst these latest innovations the machine can use whilst on Jacquard the beams of up to 30 x 42 inches to lessen the down-time when changing yarn, and also the beams are motorised to allow the direct feeding of the yarn.
All of these important improvements are aimed at maintaining and up-dating our original technical target of a small, accessible and formidably automatic and versatile Warp knitting machine for Seamless garments with the most advantageous performance."
Watch the new Santoni video..
Open House
At Santoni's Open House the company's sales staff will be glad to welcome visitors and show them its complete range of machines including seamless circular knitting machines, seamless warp knitting machines, large diameter circular knitting machines, Mec-Mor garment length circular knitting machines, automatic pantyhose sewing systems, Sangiacomo socks knitting machines and Matec pantyhose machines.
All of the above machine types are driven by the latest software from Lonati Group company Dinema, which will also be on show.
Contact details
Via Carlo Fenzi, 14 - 25135 Brescia - Italy
Telephone: +39 030 37671
Fax: +39 030 3366478
Author: Billy Hunter