30 jobs saved at rescued knitwear manufacturer
5th January 2012, Hinckley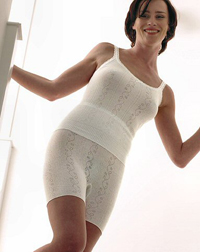 Thirty jobs have been saved at a UK based knitwear manufacturer after the company was bought from administrators. Historic Manchester Hosiery, a 106 year old company based in Hinckley, Leicestershire has been sold to a Hong Kong business which has pledged to keep manufacturing in the town.
According to a Leicester Mercury report, administrators Dains had been seeking a buyer for the Hinckley company since last May, after it had faced financial difficulties. Manchester Hosiery has continued to trade since, but 24 people were made redundant.
New owner, Aikon International, said that production would continue at the Queens Road site. Andy Stevens a director of administrators Dains, said: "The deal, completed for an undisclosed sum, sees Aikon International, a supplier of thermal and hosiery products take over the business with immediate effect."
Founded in 1906, Manchester Hosiery was formed by a group of industrialists from the textile towns of Manchester and Hinckley. It was acquired by a Hinckley family in the 1930s, before being sold in the late 1980s to a consortium of businessmen who are its present owners. Under its brand names of Palm, White Swan, and Chilprufe, the company's products are sold across the UK and increasingly worldwide.
In 2007 the company acquired the menswear brands of Guardian and Highcross to enhance its product offer. Manchester Hosiery's ranges are manufactured with a combination of soft, light fabrics and trims which it says give ultimate design and performance. In addition garments are side seam free, providing users with 'the very best comfort available in underwear'.
Source: Leicester Mercury
Author: Billy Hunter