Cashmere knitwear producer in administration
16th August 2012, Hawick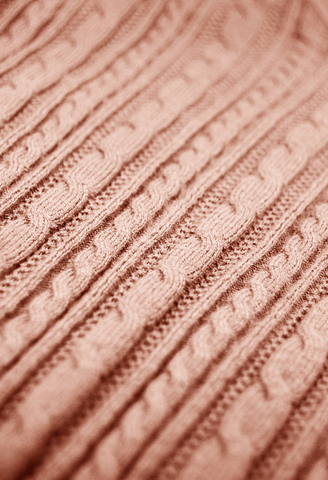 Cashmere manufacturer Dawson International, which owns the Barrie Knitwear manufacturing operation, has gone into administration. The company employs 180 people in the Scottish Borders town of Hawick.
The company has been struggling with a large deficit in its pension scheme and directors have criticised the pensions regulator for failing to agree a rescue package.
According to a BBC report this morning it is understood the company is continuing to trade as normal for the moment and its US import business is not affected by the move.
Last week the company's shares were suspended while directors decided whether or not the business was to be placed in administration. Just a few weeks before Dawson's share price plummeted after it announced that the pensions regulator and the Pension Protection Fund (PPF) had rejected its attempt to put its pension plans into a protection fund.
Administrators at KPMG, told the BBC that the company collapsed with a pension debt of £129m, the amount outstanding after the PPF refused to take on the liability. When pension trustees presented the bill for payment by 19 August, directors concluded they could not pay it, the report said.
According to the BBC, joint administrator Blair Nimmo said the cashmere specialist sold £9.7m in produce last year, exporting 90% of it, and making a pre-tax profit of £1.1m.
He invited potential buyers to contact him, saying Barrie has more than 100 years of trading history, a portfolio of recognised brand names, including Barrie, Glenmac, John Laing and Kinross, and a worldwide customer base.
"This is a sad day for Dawson International, and for British manufacturing," David Bolton, chairman of Dawson International, told the BBC.
"To see this 140-year-old company forced into administration due to the PPF's decision is deplorable, a direct consequence of a flawed process lacking in common sense and transparency."
Dawson was once a leading presence in the Scottish textiles industry but has sold off large parts of its empire including the iconic Pringle knitwear brand, now owned by Hong Kong based Fang Brothers.
Source: BBC
Author: Billy Hunter