HanesBrands exits European imagewear business
31st May 2012, Winston-Salem, NC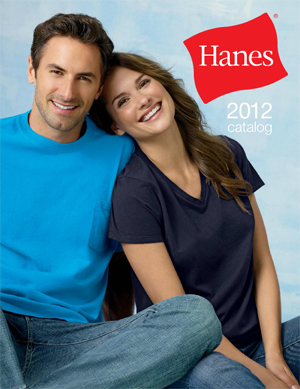 Hanesbrands (HBI), a leading branded apparel producer, has announced it will narrow the focus of its worldwide imagewear business by restructuring to exit noncore segments and reduce risk. Imagewear, which sells basic apparel to wholesalers in the screen-print market, accounts for 8% of the company's sales before the actions.
The company announced today the sale of its European imagewear division and, in the United States, the exit from the private-label category and the planned divestiture of its Outer Banks brand.
Hanes signed a definitive agreement on Friday, May 25, to sell its European imagewear division to an affiliate of Smartwares B.V. for €15 million (approximately $20 million) and expects to close on the sale this week.
Additionally, the company has informed its U.S. wholesale screen-print channel customers of its decision to discontinue private-label production and exit its Outer Banks business. Hanes says it will work with affected customers on transition plans.
To reflect its new strategic direction, the company will change the name of its imagewear operations to branded print wear, which will be focused on Hanes and Champion branded products in the United States with improved operating margins. Annual sales are expected to be approximately $150 million in 2013.
"We are a branded company. That includes being committed to branded print wear in the United States where we can partner with our wholesale customers to take advantage of our strong consumer brands and product differentiation," Hanes Chairman and Chief Executive Officer Richard A. Noll said.
"With our exit from Europe, we can devote all of our energies to growing our branded portfolio in core geographies in the Americas and Asia."
Hanes expects to incur pre-tax charges in the second quarter of up to $85 million to $95 million, substantially all noncash, for the write-off of intangibles, the loss on the sale of the European business, inventory markdowns, and other related items to the imagewear actions.
The company expects no other restructuring actions for imagewear or any additional charges related to imagewear or any other aspect of its business this year. The announced restructuring will reduce previously expected net sales, primarily in the second half of the year, by approximately $60 million but will have an insignificant impact on operating profit, the company said.
Author: Billy Hunter