Shetland knitter expands to meet export demand
13th September 2012, Sandwick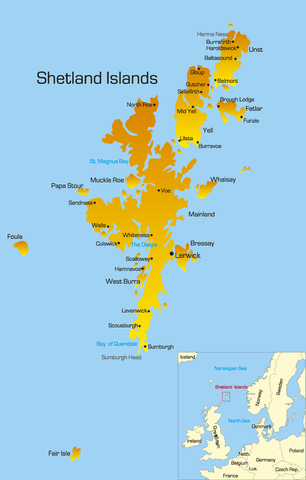 A knitwear manufacturer based in the Shetland Isles off the North East coast of Scotland is investing in new knitting machinery and increasing its workforce to keep pace with rising demand for its traditional knitwear.
Laurence Odie Knitwear Ltd (LOKL), based in Sandwick in the Shetland Isles, is currently getting strong export orders from countries such as Japan and USA and is investing approximately £220, 000 in four new Stoll electronic flat knitting machines with assistance from Highlands & Islands Enterprise (HIE) and Shetland Islands Council.
The company is also investing in mill alterations and computer equipment which will help it further explore new international markets. Highlands & Islands Enterprise is providing £76,650 of funding and Shetland Islands Council will contribute £10,950.
According to an STV media report today Shetland's knitwear industry is worth around £3m to the local economy and generates annual sales of £2.1 million in exports.
Company owner Laurence Odie told STV: "We are delighted with the investment from HIE and Shetland Islands Council which, along with support from the Royal Bank of Scotland and Lombard Finance will help us to greatly increase the production capability of LOKL and realise our target of increasing turnover by over a third in the next three years."
Rachel Hunter, head of operations at HIE in Shetland, told the Scottish TV channel: "The company will be able to increase capacity and accept more orders with this modern equipment, and it is hoped that the new machinery will significantly increase production levels. Shetland has a unique and globally recognised textile heritage and Shetland knitwear is currently very much in vogue in the international marketplace."
Laurence Odie Knitwear was established in 2004 and now employs 10 full time staff, which rises to 14 during the seasonal peak production period. According to the report the funding will allow three new jobs to be created with staff expected to be in place early next year.
Source: STV
Author: Billy Hunter