Santoni heads to Brazilian showcase
24th July 2012, Brescia
Leading Italian knitting machine builder will be showcasing its latest technologies at Febratex 2012, one of the most important textiles exhibitions in South America next month.
Febratex 2012 will take place in Blumenau, Santa Catarina, Brazil from 14-17 August and Santoni will be exhibiting its SM8 TOP1V, MecMor CMP and ATLAS HS circular knitting machines in Sector 1 at booth numbers 08/10 and 11 together with samples from the exhibited machines.
The company's seamless machines and large diameter machines are widely used in the manufacture of ultra fine lingerie, underwear, sportswear, outerwear, swimwear, medical products and other fabrics.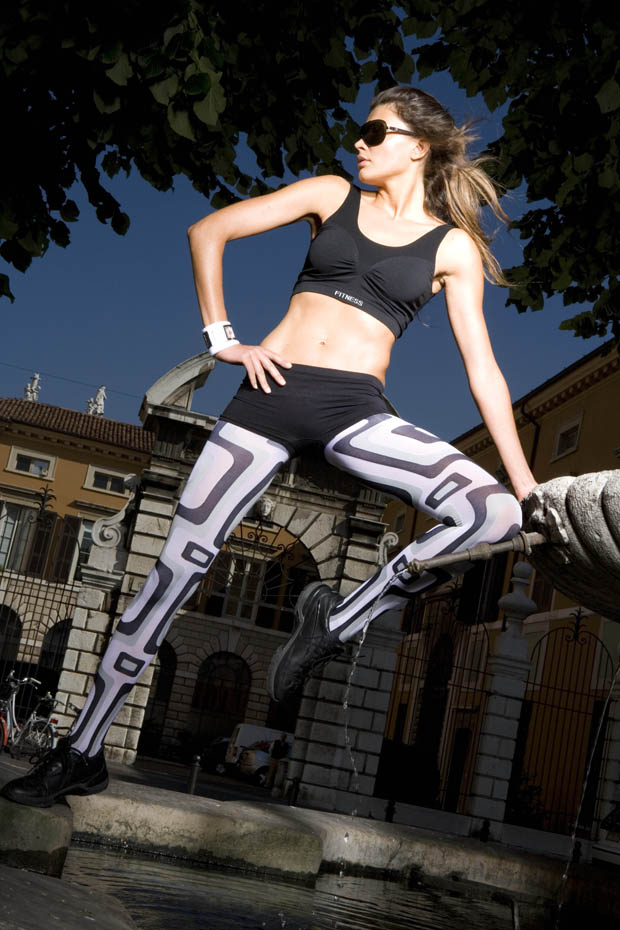 Santoni says the samples on show will allow visitors to intuitively know which kind of products the machines can produce and what their advantages are. The advantages can be summarized as follows:
Seamless apparel with both 'fashion & function' for those who want to create their own style.
The intimate garments blend comfort, fit and versatility.
Describing Santoni seamless garments for next-to-skin applications, Santoni's Marketing Manager Patrick Silva enthuses:
The seam-free, easy-care, silky-smooth garments feel similar to one's second skin, while the nightwear garments create comfort during times to relax and unwind as these products offer freedom of movement to one's own requirements and pleasure.
Seamless
The Santoni name is synonymous with seamless but the Brescia based company is also known for its constant research and development efforts. Recent innovations now mean that seamless technology can now be used for the production of garments in a much wider range of yarns than before - both natural and man-made.
Santoni's famous SM8-TOP1V has been upgraded to 40 gauge and the speed factor has been increased to a 40% higher rate than any other Santoni model. This means it achieves the fastest knitting time production for basic items, with a higher output but always maintaining the seamless comfort.
"Market research has shown that consumers are willing to pay more for a seamless garment as once it has been purchased and worn it retains its high levels of comfort and fit. Through the years, Seamless becomes a " must-have" garment as it captures all aspects of the style spectrum while providing versatility, creativity and exceptional comfort," adds Patrick Silva.
"All this represents a technological breakthrough for a new dimension of seamless garment. Its surface remains smooth and light offering an incomparable feeling of comfort - just like a second skin. Sportswear garments can be customized with many different design and knitting structures where needed, all within a 4 minute knitting time," Patrick Silva says.
MecMor CMP
The MecMor circular garment length or sweater strip machine knits garment length panels in open width on 360° of the machine's cylinder and it has recently been restyled into a new smaller and more compact model called the MecMor CMP.
The CMP model contains most of the features of the larger model but also has additional features such as feeds which now have integrated knit and transfer functions which enhances productivity.
Patrick Silva enthuses about the new MecMor CMP:
"This unique range of machines offers the only, and more profitable, alternative to flat machine knitting for outwear and sweater production. Compared to flat knitting machines, production times can vary from between 8 to 10 times less."
Watch the MecMor CMP video
Santoni will also be showing its flagship large diameter ATLAS HS (High Speed) machine in 28 gauge in Blumenau. The innovative ATLAS HS is sinkerless and produces high quality single jersey fabric.
According to Santoni, the sinkerless technology reduces friction between the knitting elements thereby reducing the machine's energy consumption.
"The Atlas HS machine running at a speed of 45 rpm, achieves a splendidly uniform stitch formation, giving an unbelievable fabric – smooth to the touch, at a very high productivity rate," Patrick Silva points out.
Author: Billy Hunter