Scottish textile manufacturers to hire more apprentices
22nd May 2012, Hawick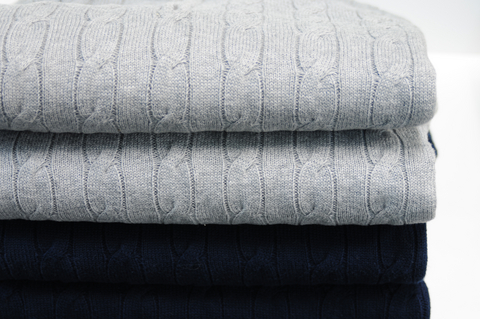 According to a report on the Scotsman.com website yesterday, Scotland's textile manufacturers are now working together on the nationwide roll-out of an initiative aimed at encouraging more young people into the industry, following the successful launch of a modern apprenticeship scheme in the Scottish Borders region last year.
The report says the plans are due to be unveiled today at the start of Scottish Apprenticeship Week and will build on a programme that began in October last year, when 14 knitwear manufacturers got together to address a skills crisis that was threatening the survival of the industry.
The scheme was co-developed with Creative Skillset, an independent body which works with industry and government to identify and tackle skills shortages in the creative industries. It is said to have been so successful that the Scottish Textile Industry Association (STIA) is now seeking to reproduce the model across the whole industry.
Perception
STIA chairman David Breckenridge told Scotsman.com yesterday: "Unfortunately, there has been a perception that this is a dying industry with no future. Nothing could be further from the truth."
"Despite the recession and all the problems in the global economy, the knitwear industry is extremely buoyant at the moment and the mills are very busy. There's no reason to believe that won't continue."
Breckenbridge told the news website that 60 apprentices have now been taken on across the Borders and that companies including Barrie, Eribe, Hawick Knitwear, Peter Scott, William Lockie & Co and Scott & Charters put their competitive differences to one side to collaborate on the scheme, which could see a further 150 modern apprenticeships created this year.
Hawick Knitwear, which employs 230 people, is said to have taken on 13 apprentices and production director Ian McLeod said the company plans to bring on more trainees every year.
"Over the years, the industry has downsized so people have been reluctant to come into it as they see it as an industry in decline. By generating this opportunity to get a qualification, young people can see the development potential," McLeod told the Scotsman.com.
Breckenridge told the website that the collaborative model could also be applied to manufacturers in other sectors, who face similar problems with attracting and retaining young workers.
"It's worked particularly well for us in the Borders and we're about to take that out on a national basis, operating something very similar to what's being done here," he said.
According to the report, Breckenridge is also project manager of the Scottish Textile Academic Group, a government-funded initiative involving 14 colleges and universities, including Cardonald College, which has taken a lead role in developing the apprenticeship programme.
Alasdair Smith, Creative Skillset's Scotland director, said: "It's all about bringing industry together to develop a structured route for young people and making the sector more appealing.
"We couldn't get where we are without the support of the industry. Their collaboration and co-operation will help us deliver on our promises."
Source: Scotsman.com
Author: Billy Hunter