ITMA 2011 - High expectations from German and Austrian exhibitors
1st March 2011, Barcelona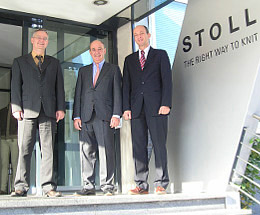 Members of the VDMA Textile Machinery Association from Germany and Austria have high expectations for this year's ITMA 2011 exhibition which is to be held in Barcelona from 22-29 September.
Almost 120 textile machinery builders are said to be members of the VDMA Textile Machinery Association and a total of 230 companies from the two countries are planning to exhibit at the exhibition.
Knitting machinery, components and systems
Heinz-Peter Stoll, Managing Associate of Reutlingen based flat knitting machine builder H.Stoll & Co., rates the Fira de Barcelona Gran Vía amongst the most modern fairgrounds in Europe and says the centrally situated exhibition centre between the airport and the city of Barcelona, ITMA 2011 will be quick and easy to reach. "We are convinced that our customers from the flat knitting industry will highly appreciate both the first-class accessibility and the atmosphere of Barcelona," Mr Stoll says.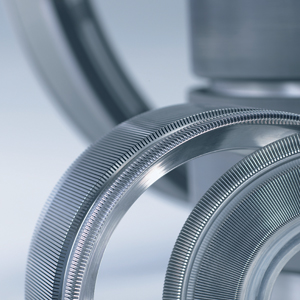 Neighbouring Baden-Württemberg company Groz Beckert says that ITMA in Barcelona is an important leading trade fair.
"Besides innovative precision components, systems and services for the production of textile fabrics we will present in the 'House of Innovation', cutting edge projects which we have developed in our new technology and development centre (TEZ) together with customers and partners. VDMA is highly committed and effective in its support of our preparation for the fair," says Managing Director, Eric Schöller.
Fritz P. Mayer, Managing Associate of leading warp knitting machine builder Karl Mayer and President of VDMA Textile Machinery Association, says: "At the leading exhibition of ITMA, textile manufacturers are close to innovations alongside the overall textile chain for all market sectors: Apparel, home textiles and technical textiles. Our family-owned enterprise, as market leader for tricot machines, Raschel machines and warp preparation machines, will present in Barcelona latest technologies for the manufacture of textile fabrics."
Leading textile finishing machinery manufacturer A. Monforts Textilmaschinen says that from the economic as well as ecological viewpoints, energy saving procedures are becoming more and more important for textile finishers. "We will present in Barcelona the most technically advanced solutions of German textile machinery manufacturers to customers from all continents," Roland Hampel, the Mönchengladbach based company's Managing Director says.
Fibres and yarns at ITMA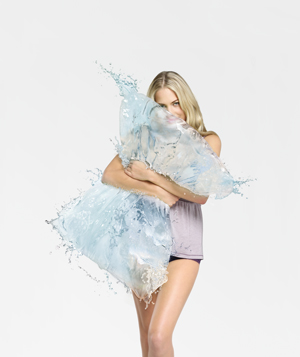 As part of its ongoing efforts to serve the changing needs of global players, this year's ITMA will feature for the first time a brand new section on fibres and yarns. The new fibres and yarns section will feature natural, man-made and technical fibres and yarns and with the new inclusion ITMA 2011 exhibits will now be classified into 18 separate sections, including spinning, winding and texturing, nonwovens production, weaving, knitting and hosiery, garment making and textile processing, embroidery and braiding, dyeing, printing and finishing, dyestuffs and chemicals, testing, recycling, logistics, software and research and education.
"The expanded product index will be a boon to textile and garment makers and manufacturers and professionals from other industrial sectors" said ITMA show owner, CEMATEX, the European Committee of Textile Machinery Manufacturers.
Commenting on the new fibres and yarns section, DI Friedrich Weninger, Chief Operating Officer of Lenzing AG, said:
"We appreciate the extension of the ITMA product portfolio by the new chapter Fibre & Yarn and will participate in Barcelona for the first time to present our high-quality fibres to the textile and nonwovens industry worldwide." The leading cellulose fibre manufacturer based in Upper Austria recorded record profits in 2010 and is expanding its production capacity to meet booming demand amidst the world cotton price crisis.
Research and education focus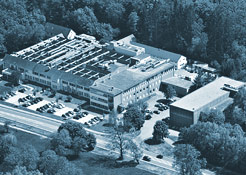 ITMA 2011 is also putting a bigger spotlight on research and development, as well as education and training and a pavilion is now dedicated to research institutes and higher institutions of learning to showcase their projects, capabilities and programmes.
According to Jeroen Vits, Secretary General of SYMATEX (Belgium) and Chairman of the ITMA 2011 R&E Committee, the key to creating the industry's sustainable development is through research and development, and education and training.
"We believe that businesses must continue to invest in developing innovative processes, products, and manufacturing capabilities. In addition, human capital must be developed to the fullest. There must be more dialogue and cross-fertilisation of ideas between commercial and academic organisations to encourage synergistic collaboration, and to ensure a continuous stream of new ideas and innovations," Mr Vits commented.
Commenting on the new research and education initiative, Prof. Dr.- Ing. Heinrich Planck, Director of Institute at ITV Denkendorf said: "The Research & Education Pavilion at ITMA Barcelona represents a first-class international forum for marketing our application-oriented research alongside the entire textile chain."
Author: Billy Hunter