19th August 2013, Beaverton, OR
Nike Pro Elite Knit: seamless, breathable and lightweight
When it comes to performance apparel, seams are the enemy, according to Nike - they are heavy, create areas of weakness and can be uncomfortable against the skin. Nike says it has found the solution, by introducing the Nike Pro Elite Knit, an innovative application of a warp-knitted construction.
"We were inspired by what we saw in footwear with Nike Flyknit, which created a virtually seamless upper," explained Jamie Lee, Nike Women's Training Product Craft Director. "Our approach was to create a seamless garment designed to amplify the body's natural ability – something that moves with the body and breathes extremely well. In essence, something you never know is there."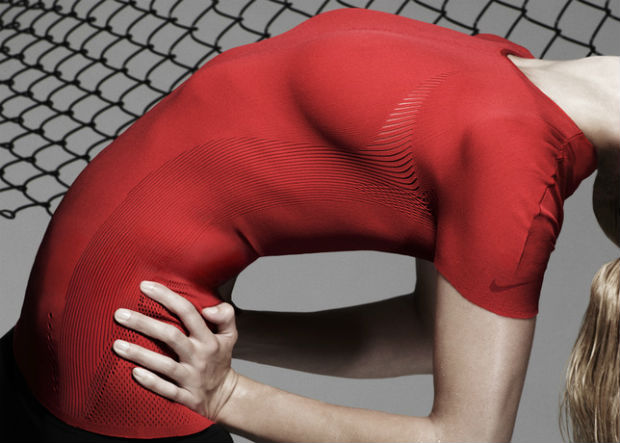 Breathability and cooling
Designers studied a thermodynamic map of the female body provided by the Nike Sport Research Lab to see where to take the advantage of the large open zones that warp knitting can create. This data informed the design of the mesh holes that map directly to the heat zones of the female body, providing breathability and cooling where women need it the most.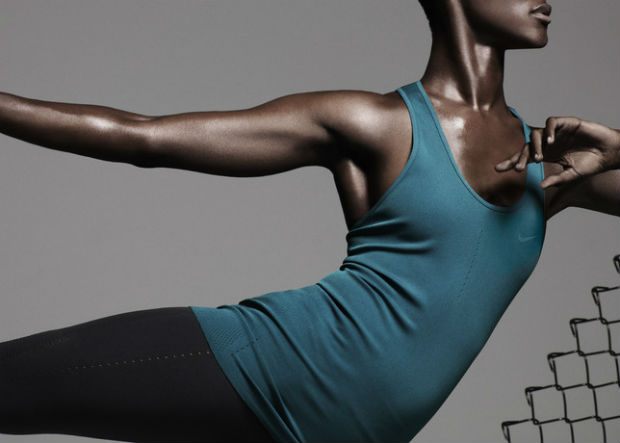 According to Nike, the ventilation pattern has other advantages as well. "Down the centre front of the tops, the ventilation openings are in a vertical line so women can check out their alignment," said Lee. "When women are working out and looking in the mirror, the design serves as a nice guide, showing how the body is positioned."
Durability and strength
"In traditional knitting, a garment is knit in single rows along its length. In warp knitting, a garment is knit in vertical columns in a zigzagging pattern. This increases the durability and strength of the warp knit fabric.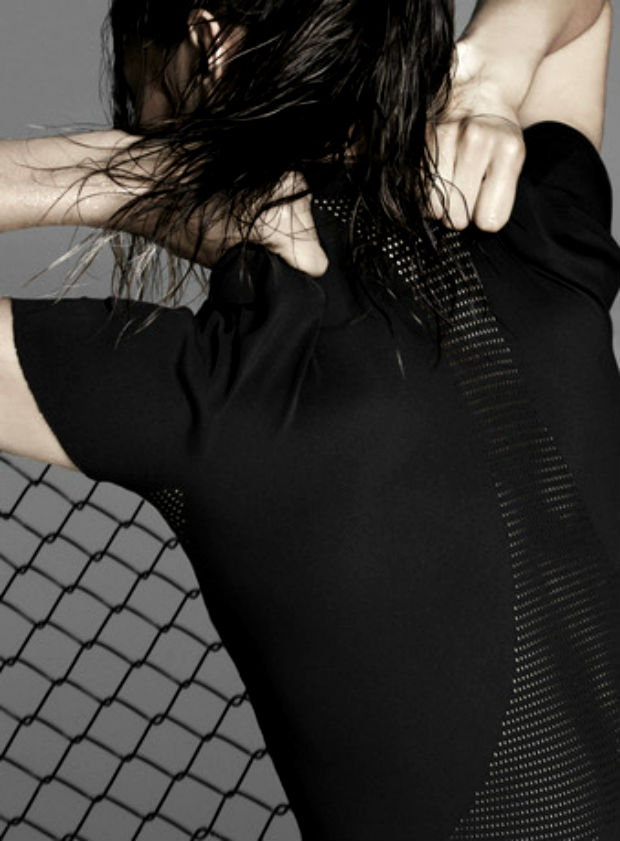 In addition, warp knitting reduces the weight of the garment because edges don't require additional finishing," Nike said in a press statement today.
Instead of being sewn in pieces, garments are knitted in full and are virtually seamless. This is said to provide athletes with improved multi-directional movement and range of motion. According to the company, the natural result of this innovative design is a garment that looks as beautiful as it performs.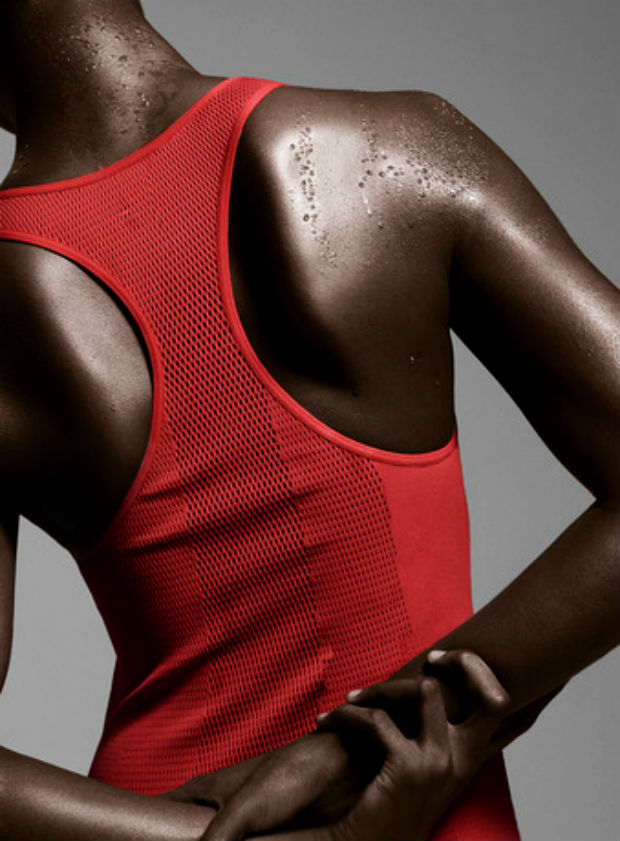 Nike Pro Elite Knit fits close to the body, moving with women as they push and pull, stretch and squat. A blend of nylon ensures the garment feels soft on the skin.
Nike Pro Elite Knit is available in three styles: the Nike Pro Elite Knit Tank, the Nike Pro Elite Knit Short Sleeve Top, and the Nike Pro Elite Knit Capri.
This article is also appears in...