US knitters flock to Texworld USA
25th June 2012, New York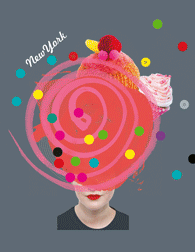 Ten renowned U.S. mills have chosen to exhibit at Texworld USA, an important platform for apparel fabrics in North America, being held in New York in July. The mills represent the complete supply chain from spinner to knitter to full package garments, and are part of the Lenzing pavilion.
As retailers and brands seek a diversified sourcing portfolio with quick response, many well-known U.S. mills and companies continue to produce innovative textile materials sourced closer to market. Their products are targeted at the North American market to meet the growing demand for textiles and apparel.
The companies exhibiting with Lenzing include:
Buhler
Jefferson, Georgia, based Herman Buhler specializes in the production of high quality yarns manufactured from extra long staple cotton, MicroModal Edelweiss and MicroTENCEL. Buhler will display the MicroModel Edelweiss Rainbow technology from Tricot-Liesse fabrics. MicroModal and MicroModal/ Supima fashion slub will also be featured, as it is said to be still very much in demand.
Design Knit
Design Knit, Inc. is a knit to order mill based in Los Angeles. Celebrating 27 years in business, the company manufactures designer and better contemporary knit fabrics from sheer to heavy weight.
Some items in the line include but are not limited to light-weight sweater knits, novelty and basic fabrics made with cashmere, silk, wool, rayon, Lenzing Modal blends, organic cotton, organic Supima cotton, organic Supima/MicroModal, Supima blends, TENCEL, MicroTENCEL, ProModal, rayon hemp, recycled poly, linen blends, rayon-bamboo/cotton, garment dyeable stripes, as well as yarn-dye solids and stripes.
New and innovative fabrics are offered every season, with custom developments also available.
Ecotex
As one of the pioneers of TENCEL, Raphael Javaheri, founder and CEO of Ecotex, brings his experience, vision and trend-right responsibilities to their collection of modern, contemporary fabrics.
This year it is all about colour and print. Ecotex is featuring a great assortment of bottom weights and top weights featuring TENCEL and Lenzing Modal alone and mixed with cupro, pima cotton and other trend-right blends. Most are offered in PFD with the intention that the designer adds his or her inimitable "stamp" to the product.
Fessler USA
Providing fabrics to full package garments, Orwigsburg, Pennsylvania, based Fessler is featuring several new fabrics at Texworld USA. Offerings include Lenzing FR, MicroModal blended with Supima in union dyes and mélanges. In addition, Fessler will feature:
(F1929) Interlock 30/1 70% Lenzing FR 20% PBI 10% TENCEL - 6.4oz Flame resistant knit fabric produced with innovative next-to-skin, LenzingFR fibres featuring Pbi BaseGuard technology
F2025 Jersey Stripe 40/1 30/1 37% Supima 38% Micro Modal Slub 25% Poly - 3.1oz Supima cotton/Micro-Modal slub with a bold new polyester stripe pattern
F2039 Jersey Stripe 40/1 30/1 29% Supima 30% Micro Modal Slub 43% Poly - 3.5oz Supima cotton/Micro-Modal slub with a polyester 4 wide stripe repeat
F2037 Jersey Stripe 40/1 30/1 37% Supima 38% Micro Modal Slub 25% Poly - 3.1oz Supima cotton/Micro-Modal fabric that allows the look of a bold stripe while managing cost
JH Textiles
Novelty yarns are at the heart of the developments to be offered by JH Textiles. By intermingling novelty yarns, the company achieves a new unique look for textured jersey and sweater look knits.
Laguna
Laguna is constantly progressing its line of novelty knits to inspire buyers in this challenging market. Currently the company is updating its popular Micro-TENCEL fabrics by blending them with fibres such as nylon, linen and polyester.
Laguna's collection of MicroModal knits is luxurious and colourful; appropriate for intimates and sportswear. It has also added several new textured styles to the line including crepes, nep jerseys, streaky slubs and jacquards.
Mansfield
Located in Vernon, California, Mansfield is one of the fastest growing textile manufacturers in Southern California. Mansfield's recent investment in sixty new knitting machines confirms its ongoing dedication to technical innovation. Texworld USA congratulates Mansfield on 15 years in their owned 55,000 square foot modern building, and dedication to manufacturing quality textiles.
SG Knits
SG Knits/UPG developed new MicroModal/Supima cotton colours heathered oatmeal, charcoal and grey. SG Knits offers novelty fabrics incorporating these yarns for a fresh new look and feel.
SG Knits is seeing growth at its factory in the Dominican Republic due to American companies looking for faster turnaround, and a closer partner than Asia. SG Knits is a vertical company from yarn to final product.
Texollini
Texollini's, Made in the USA, state-of-the-art vertical capabilities include knitting, dyeing, finishing and printing. The company's products feature Lenzing Modal, MicroModal, ProModal, TENCEL and MicroTENCEL.
Texollini offers sheer tissue-weights jerseys and textures from its battery of fine-gauge Superfino equipment (with and without Lycra), to heavy performance-weights for the active wear market. This year Texollini will present new ProModal and MicroModal applications for the active wear and ready-to-wear segments, new phase-change technologies, and a FIRE STOMP category featuring Lenzing FR.
Tuscarora
Tuscarora Yarns is a leading American yarn manufacturer based in Mount Pleasant, North Carolina. On display at Texworld USA, Lenzing Modal/Poly 60/40; both ring spun and vortex, vintage Lenzing Modal Triblend (poly/Lenzing Modal/cotton) and Lenzing Modal/cotton heathers.
New yarns from Tuscarora include 100% polyester specialty blends; mock twists, heathers using cationic poly in combination with disperse poly, and a new collection of nub yarns. Tuscarora will feature Recover Yarns: recycled poly and regenerated cotton blends in natural and colour.
Texworld USA July 2012
Texworld USA is the largest sourcing event in North America for apparel fabric buyers, R&D and product development specialists, designers, merchandisers and overseas sourcing professionals. The thirteenth edition of Texworld USA will take place from 24-26 July 2012 at the Javits Convention Center in New York City.
The event will feature fabrics and materials from more than 320 exhibitors. The show is co-located with Home Textiles Sourcing Expo and the International Apparel Sourcing Show. In July 2011, the three co-located events drew 563 exhibitors and more than 5,000 attendees.
Author: Billy Hunter