MicroModal Edelweiss fabrics on show
10th July 2012, Paris
The first commercial MicroModal Edelweiss products went on show at this weekend's Interfilière in Paris when Swiss spinner Hermann Bühler AG showed a range of yarns made from Lenzing's new eco fibre. Collaborating partner company Arula Textile Solution from Austria also showed a range of circular knitted fabrics which were made from the same yarns.
Lenzing presented its latest eco fibre, MicroModal Edelweiss, which is made from European beech wood using eco manufacturing processes, for the first time at the spring trade fairs in Paris during February this year.
According to Lenzing, MicroModal Edelweiss is produced in an eco-friendly process known as Edelweiss, and that a particularly fine and luxurious micro fibre is produced. The name Edelweiss or 'noble white' when translated from German, is said to refer to the 100% oxygen based bleaching which the company employs in the fibre's production.
"The sustainable recovery of raw materials, eco-friendly production of the optimized Edelweiss technology, and the heavenly softness of the fibre itself are all significant benefits of the new Lenzing eco fibre," Lenzing said in an Interfilière press communication.
Both Bühler and Arula have had MicroModal in their product portfolios for years. "Bühler spins it into the very finest of yarns and Arula transforms it into super-soft luxurious fabrics for dreamy lingerie," Lenzing says.
"Both Hermann Bühler AG and Arula Textile Solution are known for the excellent quality of their products and for their environmental focus. Meet Bühler and Arula at the Lenzing booth at Interfilière and let the advantages of the Edelweiss fibre convince you."
Arula has decades of experience circular knitted fabrics - in body widths as well as open widths in a wide range of fibres. The company also offer a great variety of finishing techniques for tubular and open-width fabrics, which are also available as contract finishing.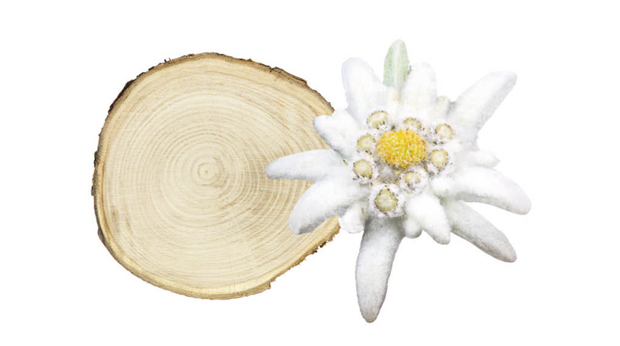 Swiss cotton spinner Hermann Bühler is celebrating 200 years in business this year. The Zurich canton based company, founded in 1812 was recently granted a licence from Rieter for its ComforJet yarns technology, the yarn from which goes into circular knitting.
Eco production technology
At a spring press conference in Paris, Lenzing's Dieter Eichinger, General Manager Business Unit Textile Fibers explained to attendees that Edelweiss in fact meets the highest environmental standards.
"Lenzing's latest accomplishment in environmental fibre technology is known as Edelweiss. Edelweiss-technology is based on oxygen-based chemistry which is more eco-friendly than the conventional one. Thus Lenzing Modal Edelweiss is the only Modal fibre which satisfies the highest environmental standards and is even CO2-neutral," Mr Eichinger said.
Lenzing says it can look back at a long history of environmental technology. As early as 1963, the very first steps were taken to recover the chemicals used in pulp production. This was followed by further accomplishments such as the recovery of acetic acid and furfural from the substances contained in timber as well as the recovery of chemicals in fibre production.
Today Lenzing claims a recovery rate of more than 95% and is respected in the field of organic wood refinery.
Further reading:
Lenzing introduces MicroModal Edelweiss
Author: Billy Hunter