Eschler knit fabrics improve wearer comfort in hospitals
19th March 2009, Bühler
19 March 2009, Bühler – Swiss knit fabric specialist Christian Eschler AG is to launch two new fabrics with superior wearer comfort for the hospital sector at the forth coming Techtextil in Frankfurt in June.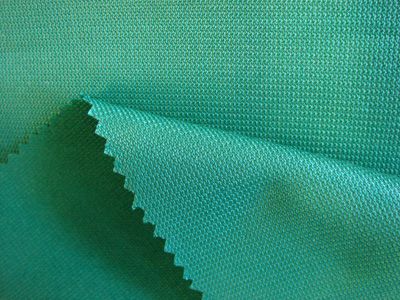 Many years of involvement in the sports sector has given Christian Eschler AG a broad base of experience in active wear which it is now applying to healthcare apparel. The objective is to bring about an improvement in working conditions and optimisation with regard to costs and patient care. "Knitted fabrics are much more elastic than conventional woven fabrics," explains Michael Wiedemann, who is in charge of workwear at Eschler. "Knitted fabric thus significantly improves ergonomic wearing comfort."
Eschler's 'e1 Absorption - Peach bioactive' knit fabric is antibacterial and is characterised by a velvety touch. By using micro polyester, the inside has a buffed effect and ensures the well-being of the body through its skin-friendliness, hygiene and freedom of movement thanks to the high elasticity of the material.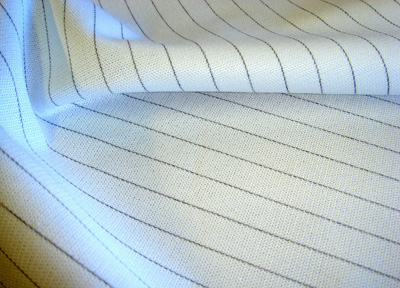 The second fabric, 'e1 Absorption – Supermicro' ensures optimum body climate conditions thanks to the Eschler Comfort System. Eschler says that this is a proven garment system that stands for optimum body climate, a pleasant wear sensation and maximum comfort. In addition, a high level of durability makes it highly cost-effective, Eschler claims. The company says that savings potential in reprocessing is ensured by the following characteristics: low particle loss, quick drying and antistatic (per EN 1149-3). An objective assessment of thermophysiology and skin sensitivity by the Hohensteiner Institute resulted in the wearing comfort grade of 'very good'.
Eschler says that with 'e1 Absorption – PES' knitted fabric, the processing of PES filament yarns on the outside of the fabric and a special yarn on the inner side significantly reduces particle loss, thus reducing the risk of spreading bacteria. The combination of spun yarn on the inside and micro polyester on the outside also ensures good breathability and outstanding wicking, which results in an absolute feeling of well-being for the body while at work, Eschler says. In addition, the elastic knitted fabrics ensure pleasant freedom of movement, which leads to improved ergonomic wearing comfort, the company says. Eschler also claims that the synthetic fibres result in faster drying, which consequently leads to energy savings during laundering.
Author: Billy Hunter