Karl Mayer to celebrate 75th anniversary
22nd May 2012, Obertshausen
Leading German warp knitting machine builder Karl Mayer is busy making preparations with its employees and customers to celebrate its 75th year in business.
Each sector has its leader and Karl Mayer is certainly the leader in the field of warp knitting. The company has been a real success story and says this has been both unexpected and logical.
"When our company took up the production of warp knitting machines in 1947, nobody could foresee how much the production and number of employees would increase," stated Karl Mayer in 1960.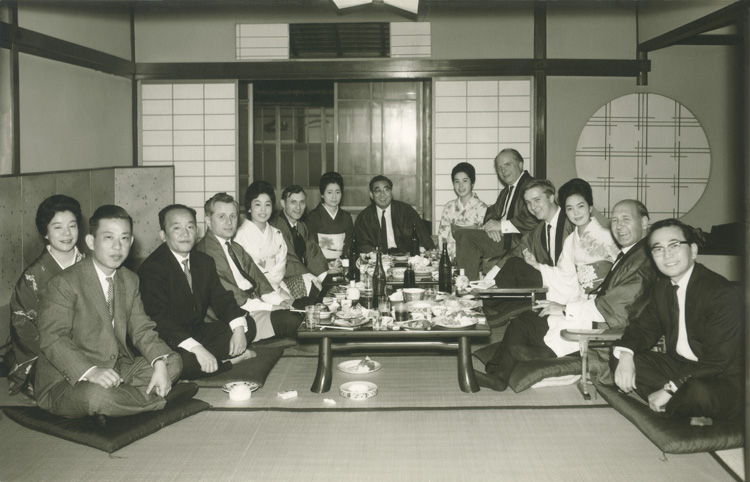 "Today we employ 1200 operatives in the largest factory in our sector; we had to expand the production equipment continually in order to set up the most up-to-date machine tools and to configure the production as rationally as possible until we reached the present monthly capacity of 140-150 warp knitting machines," added the company's founder in his statement to commemorate the delivery of the 5000th machine from its works¹.
Exactly 50 years later the company celebrated the completion of its 100,000th machine. In 2011 - a year of success - around 4,000 machines were manufactured in Karl Mayer's European and Chinese factories, more than double the figure in the sixties.
The Obertshausen based company says the enormous increase in capacity is all the more remarkable, as its warp knitting machines have become technically more sophisticated and today set the standards for quality, flexibility and efficiency more than ever before.
"Naturally the high-production machines made by Karl Mayer have made the customers famous as well as the manufacturer. Whether this relates to the producers of lace underwear, functional sportswear or curtains, or the manufacturers of shoe fabrics, coating bases or textile based blood vessels - they all profit from the knowhow, innovative power and efficiency of the traditional company," Karl Mayer said in a 75th anniversary statement yesterday.
¹ Preface to the book 'Karl Mayer', June1960, Obertshausen
Article originally published on 23 March 2012.
Author: Billy Hunter