The 17th Shanghaitex international exhibition for the textile industry, ShanghaiTex 2015, will be held at the Shanghai New International Expo Center, Shanghai, China, from 15-18 June 2015.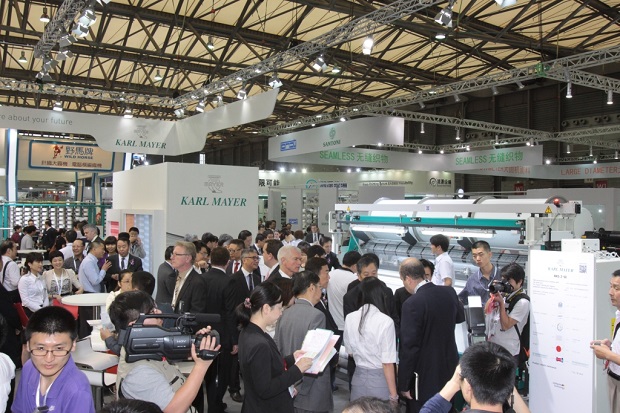 Focusing on automated textile technology applications in different areas, ShanghaiTex 2015, as "the grand showcase of the world's most innovative textile machinery", will present the latest developments in new textile technology for the fashion and apparel industry as well as footwear, functional wear, interior auto parts, medical care, health protection, agriculture, construction and other sectors.
Theme zones
ShanghaiTex 2015 is divided into seven exhibiting sections with a wide spectrum of technology, machinery and services showcased. These include:
Knitting and Hosiery Machinery Zone
Digital Printing Machinery Zone
Printing, Dyeing and Finishing Machinery and Textile Chemicals Zone
Spinning and Techtextile Machinery Zone
Weaving Machinery Zone
Spare Parts and Accessories for Textile Machinery Zone
New Materials, Technology & Designs for Knitting Products Zone
Expanded digital printing offer
Digital printing technology brings various advantages to manufacturing process, providing shorter production time and enabling small-volume and high-quality production. According to the organisers, British market research institute Smithers Pira predicts the global digital printing production will account for 10% of the total output of textile printing.
Under current market conditions, investment yield of digital printing system is 3.5 times more than that of traditional printing, and the payback period is about 2-3 years.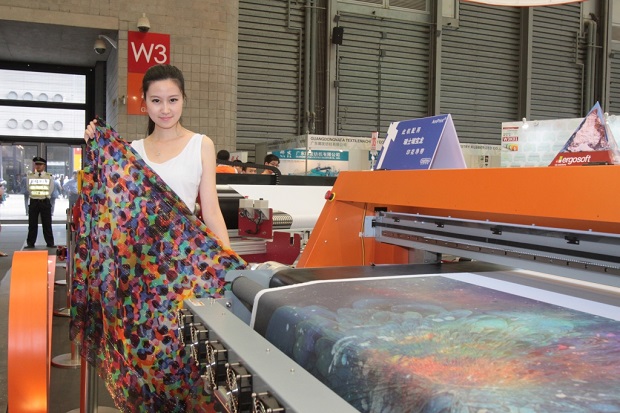 In response to new market trends, ShanghaiTex 2015 will expand the Digital Printing Machinery Zone. Latest digital printing equipment and technology, energy-efficient and intelligent operation solutions as well as fashion trends will be featured to uncover new opportunities for textile and apparel industry.
The high-precision printing quality provided by digital printing allows designers to step into greater creativity, setting off waves of digital textile trends. Accordingly, ShanghaiTex 2015 will partner with Digital Textile Solution to organise a series of technical forums on Digital Printing - Technological Revolution of the Industry and Starting a Mass-customization Business, design contest, digital print fashion show and home textiles showcase.
Success with exhibitors
The last edition, ShanghaiTex 2013, covered an exhibiting area of 103,500sqm, featuring more than 1,000 leading international exhibitors from 25 countries and regions including four international pavilions from Italy, Germany, Korea and Taiwan that showcased numerous top-notch textile machines, technologies and materials.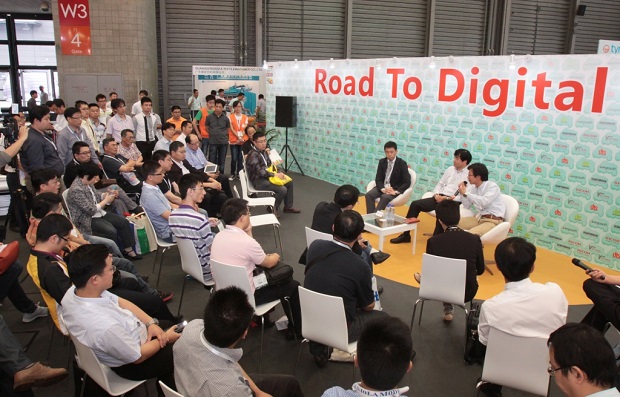 The four-day show recorded an attendance of 53,183 local and overseas professional trade visitors and buyers from 79 countries and regions, in which 9.7% were overseas visitors.
Top 10 visiting countries were Korea, India, Indonesia, Taiwan, Hong Kong, Pakistan, Bangladesh, Japan, Turkey and Thailand.