Altaroma is the fashion event dedicated to haute couture that takes place in Rome twice a year. Last January I was contacted by the scouting team of Vogue Italia and Pitti Immagine and I was added to their directory of "Vogue New Talents", an archive of emerging designers that is constantly updated by the online contributors of the magazine.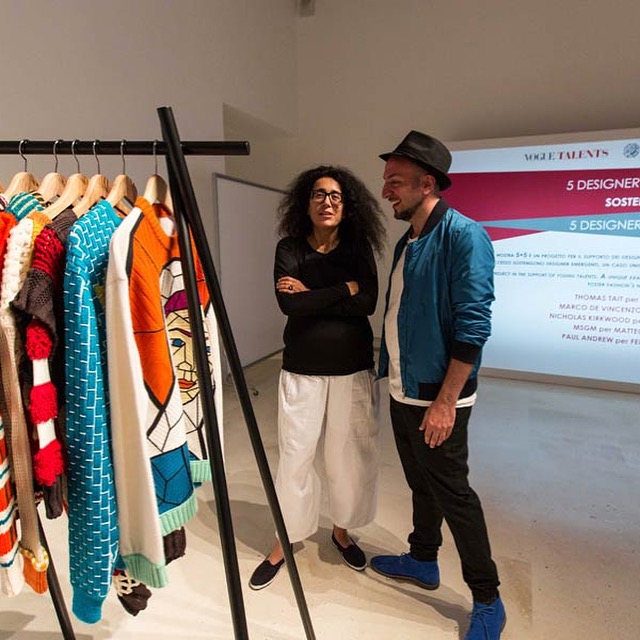 Earlier on this June I was having breakfast when my phone beeped. I checked my inbox and realised I had received a message by Italian designer Marco De Vincenzo...my heart stopped for a second. I opened the email where Marco explained that he had seen my work and that he would like me to show my work along his during Altaroma at this event called 5+5 that would have taken place in July. So after Pitti Filati, I had a couple days to get some rest and off I went to Rome. I arrived in the Italian Capital on a Friday, I had a whole day for myself to explore it: it had been such a long time since I last visited Rome and I had never visited many tourist attractions, like the Colosseum.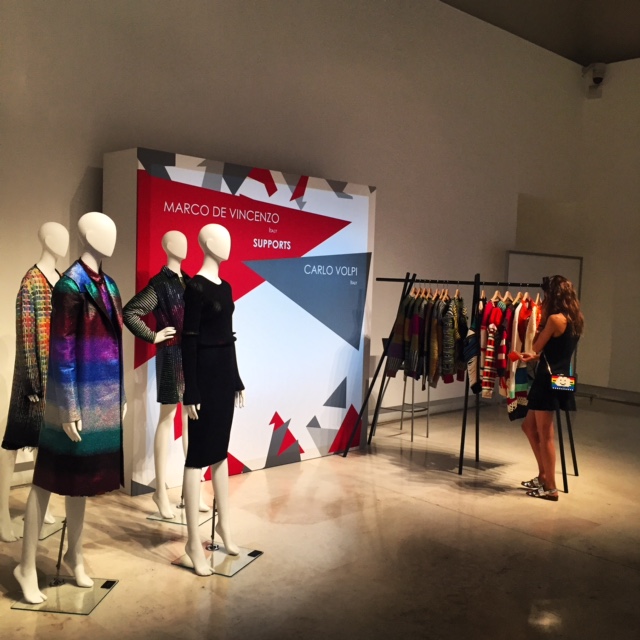 The following day I set up all my work at the Palazzo Delle Esposizioni, the other 4 designers were Martine Rose, a very talented menswear designer from London, selected by Thomas Tait, Fernando Jorge, a Brazilian fine jeweller who also lives in London, selected by Paul Andrew, Matteo Lamandini, from Italy, selected by MSGM and Les Petits Joueurs, selected by Nicholas Kirkwood.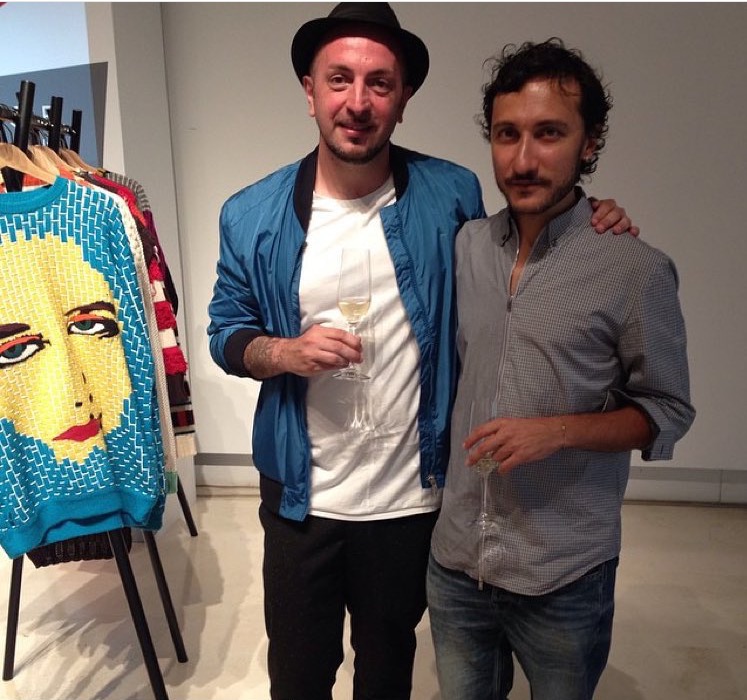 The event opened to the press and to fashion industry people on Saturday afternoon, it was a great experience to be able to show my work on such a prestigious platform and to meet so many people like Sara Maino, senior editor of Vogue Italia, Franca Sozzani, editor in chief, Silvia Venturini Fendi and Marco De Vincenzo.
The following evening we were invited to a dinner at Villa Laetitia, a gorgeous villa owned by the Fendi family, where I had the pleasure to meet Deanna Ferretti Veroni, an Italian knitwear legend who has been in industry for over 50 years and who has worked with all the biggest fashion houses.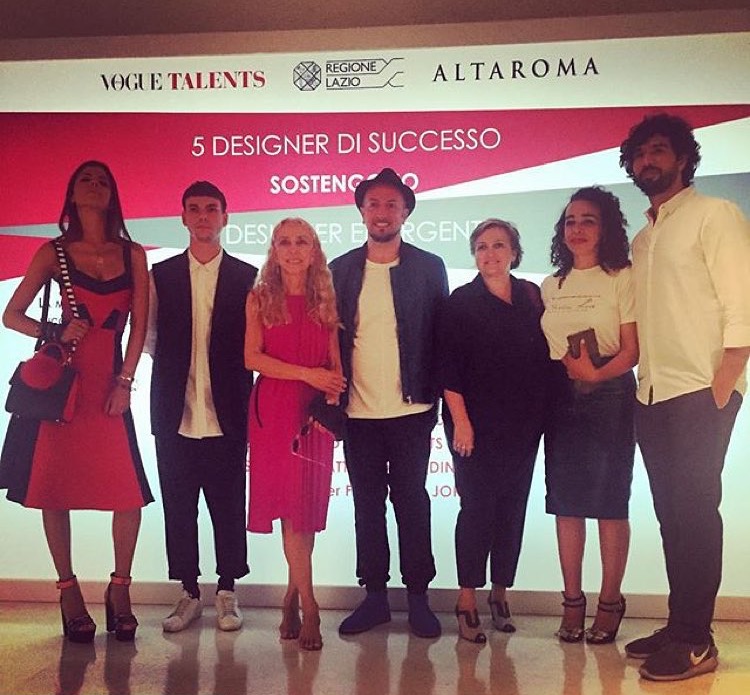 The exhibition was open until the following Monday morning: the popular contest "Who is on next?" took place in the same venue and many people from the fashion industry attended the catwalk show.
It was really great being part of such an important event, now that I'm back in London it's time to get back to work and make a new collection!
This article is also appears in...