Interviews
A US supply chain for the 21st Century
"There has been plenty of talk in the USA about reshoring and the return of traditional textile manufacturing to the USA, but I reject that narrative, because we don't want those kind of jobs back,"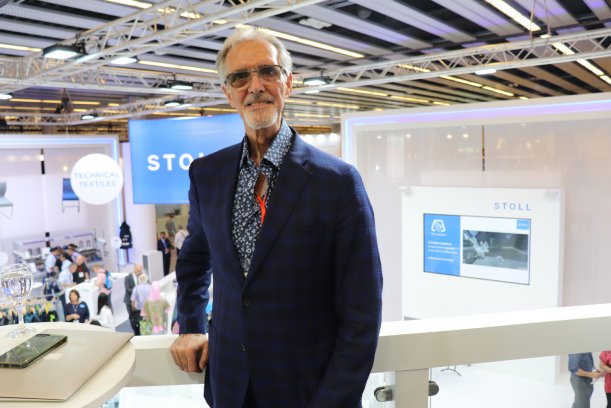 18th July 2019
Knitting Industry
| St Louis, Misouri
New Yorker Elmuccio is the co-founder of Evolution St Louis which will soon open its doors in the Missouri city as a centrally-located and fully automated fabric supply hub for new brands.
As a result of changing global market conditions and higher labour costs around the world, aligned with the emergence of a spate of new internet-fuelled apparel brands and the advent of microfactories, John Elmuccio believes it's time to totally rethink the way the textile business operates.
"There has been plenty of talk in the USA about reshoring and the return of traditional textile manufacturing to the USA, but I reject that narrative, because we don't want those kind of jobs back," he says. "The era of one person to one machine is very much a thing of the past. The existing textile supply chain, however, is still based on a twelve-to-eighteen months delivery cycle which is clearly not what's required today, with supply-on-demand retailing."
New Yorker Elmuccio is the co-founder of Evolution St Louis which will soon open its doors in the Missouri city as a centrally-located and fully automated fabric supply hub for new brands.
An industry veteran, he has held executive roles with Leslie Fay, Maidenform and Warnaco, founded and sold his own apparel company, launched major national brands and licenses, managed acquisitions and served as an industry consultant for companies such as Delta Galil, Elie Tahari, Hanesbrands, Joe's Jeans, Komar, Maxim and VF Corp, as well as advising private investment firms on global market trends in textiles and apparel.
Increasingly, however, he came to be frustrated with the way the global textile industry operates.
Writing on the wall
"I think the low point was probably six or seven years ago when I ended up working fourteen-hour days in China and arguing over cents about two garments on a hanger that would eventually retail at seven dollars," he says. "The Amazon model was already in place and the writing was on the wall for many existing retail brands who couldn't compete because they had so much invested in bricks and mortar. Retail outlets were already closing at a rapid rate and I decided something different had to happen."
The result, after assessing potential sites in his native New York and Michigan, Detroit, which turned out to be simply too expensive and unwelcoming, is Evolution St Louis, which aims to be the go-to resource for new brands involved in direct-to-consumer retailing.
It is being established in partnership with flat-bed knitting machine leader Stoll and with the full backing of the Missouri Department of Economic Development, via the Saint Louis Fashion Fund.
An initial $5 million investment sees the new 32,000-foot site at 3830 Washington Boulevard in downtown St Louis already equipped with 30 Stoll fully-automated 3D and complete garment seamless ADF machines, with plans to increase this to 90 over the next few years.
Clean energy
"This is no smokestack operation," says Elmuccio. "It can't be, being located near to a school and hospital, and it doesn't need to be. It's based entirely on clean energy. We're establishing an environment that is attractive for young people to work in, surrounded by restaurants and galleries. We fully intend to tap into the young creative talent that's out there."
St Louis was once the second largest apparel manufacturing city in the USA and is still home to a range of brands including companies such as Aquarius, Audra, Caleres, CMC brands, Collections by Joya, Soft Surroundings, Summersalt and Stars Design.
"The investment of Evolution St Louis in our city is a giant step forward in making it once again a fashion capital of the United States," says Susan Sherman, co-founder of the Saint Louis Fashion Fund. "It will put us on the map as a destination for advanced manufacturing and production. You can't be a fashion ecosystem of the future without production."
"The support of both the Saint Louis Fashion Fund and Stoll has been crucial to making this venture happen," Elmuccio says. "Stoll is working with us as a true partner, helping us find the qualified people and collaborating on training, development and the rest of it. Together we are building the textile supply chain of the future."
Further information
St Louis gets new $5 million high-tech knitwear manufacturing facility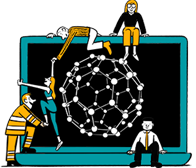 Business intelligence for the fibre, textiles and apparel industries: technologies, innovations, markets, investments, trade policy, sourcing, strategy...
Find out more