Editor's View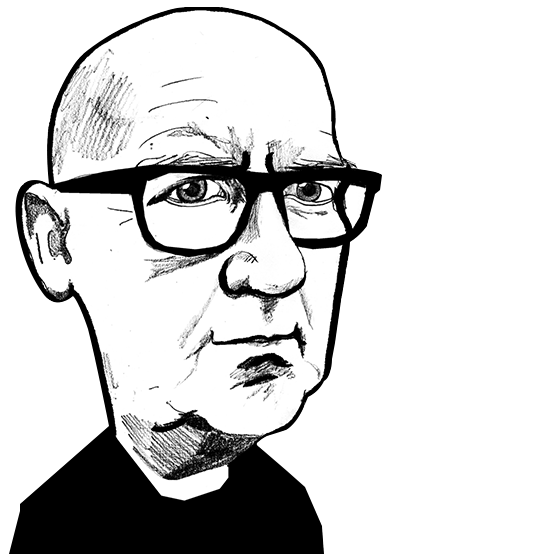 A warm welcome to our new Knitting Industry contributors
Billy Hunter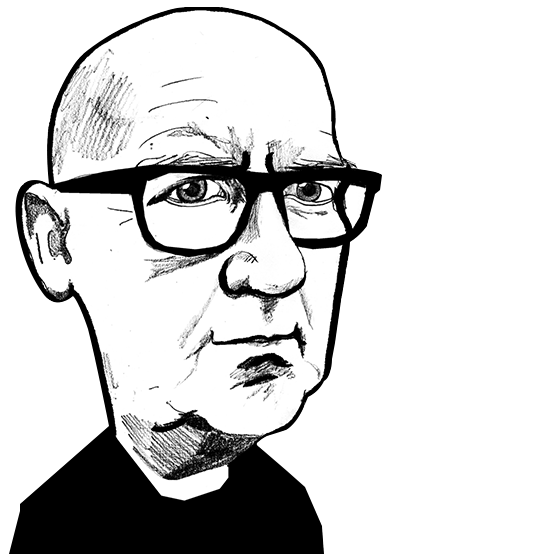 November was a really exciting month for us here at Knitting Industry, as we introduced no fewer than five new international editorial contributors.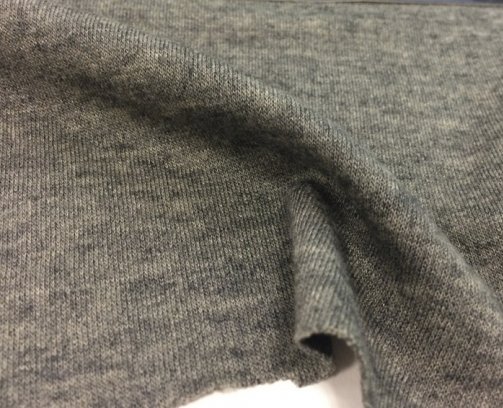 13th December 2017
Billy Hunter
| Manchester
November was a really exciting month for us here at Knitting Industry, as we introduced no fewer than five new international editorial contributors – two from the UK, one from the USA, one from Turkey and one from Canada.
Please join us in giving a very warm welcome to, Charlotte Cameron, Anne Prahl, Wendy Friedman, Hasan Gulveren and Marie O'Mahony. All five of our newest correspondents have their own particular areas of expertise and will be bringing us their own unique perspectives on the global knitting and hosiery industries in the coming months.
Wendy Friedman
New York City based Wendy Friedman is a self-taught knitwear designer specializing in sweaters, cold weather, and athleisure. She works with women's, men's and accessories brands to launch new businesses or fix ones that need to be reinvented. She has held positions with Coach, Henri Bendel, and Tommy Hilfiger and designed for clients across all market sectors including Gap, Amazon, Saks Fifth Avenue, Neiman Marcus, Steve Madden, Victor Alfaro, Thakoon, Adam Lippes, Bill Blass, and Badgley Mischka.
Wendy's first editorial for Knitting Industry Fashion and Sustainability: Look Good, Feel Good, Do Good was her take on an industry event hosted at the United Nations in NYC. "The relentless pursuit to increase profits by businesses large and small has fuelled a culture of mass over-consumption and disposability. This ambition has taxed our natural resources to their breaking point creating a ripple effect on human beings environmentally, economically, and socially," Wendy kicked off.
While the entire world is responsible for cleaning things up, Maher Nasser, Director of Outreach for the United Nation's Department of Public Information (DPI) said: "The global apparel industry is one of the greatest abusers of natural resources on the planet."
On November 16th, DPI and NGO Relations hosted a briefing entitled "Fashion and Sustainability: Look Good, Feel Good, Do Good" at the UN where a panel of experts and change-makers representing non-profit organizations spoke about their respective missions to raise awareness on environmental sustainability, material and manufacturing transparency, and human rights. The event concluded with a fashion show featuring collections by designers whose work supports these initiatives.
You can read Wendy's full article here – Fashion and Sustainability: Look Good, Feel Good, Do Good .
Marie O'Mahony

Irish born Marie O'Mahony, writes and consults for the textiles and apparel industry and is based in Toronto, Canada. She is the author of several books on advanced and smart textiles published by Thames and Hudson and has been a visiting professor at various educational establishments including London's Royal College of Art, Ontario College of Art & Design and the University of Technology Sydney.
In WEAR2017 brings together issues of environment and labour, Marie reports from WEAR2017 in Toronto, organised by Fashion Takes Action and Kelly Drennan. WEAR (not to be confused with the US wearable technology conference of the same name) is an acronym for World Ethical Apparel Roundtable and it takes ethics in the apparel context to refer both to human and environmental issues.
The event is in its fourth year and attracts a very international audience that includes big brands, NGOs, standards bodies, retail textile and apparel manufacturers. This year's speaker list read like a 'who's who' of the sector with luminaries that included Alex Penades (Jeanologia), Clay E. Hickson (WRAP), Stacy Flynn (Evrnu) and Daren Abney (Better Cotton Initiative).
You can read Marie's full report here - WEAR2017 brings together issues of environment and labour.
Anne Prahl

German born Anne Prahl, is an independent design professional based in London with extensive experience in the sports and fashion industry who specialises in design-driven sustainable innovation to improve resource efficiency and enable more considered consumption. Her projects involve design research and writing, trend forecasting and analysis, creative direction and product design and development, as well as inspiring others through motivational talks and tailor-made workshops and training.
In Thermal performance for functional sportswear Anne reports from Munich. This season's focus at functional fabric fair Performance Days was on thermal technologies and covered a diverse range of fabrics and materials, which can increase warmth or store and release body heat, as well as fabrics and systems, which can generate additional heat.
Exhibitors showcased natural, renewable and synthetic fabrics and insulation materials suitable for a broad range of products including baselayers, midlayers, outerwear such as insulated and shell jackets, and accessories.
Read Anne's review article here - Thermal performance for functional sportswear
Charlotte Cameron

Charlotte Cameron is a British knitwear designer, currently based in Nottingham, England. Having trained extensively in knitwear and knitted textile design at Nottingham Trent University, she has since worked developing knitwear and multi product including jersey, for several premium brands including Karen Millen in London, Calvin Klein in Amsterdam, Eskandar in London, and most recently TOAST. Charlotte recently completed her MA in Fashion Knitwear Design at Nottingham Trent University and was awarded the Paul Smith Scholarship 2016 to travel to Japan and research at Bunka University for 6 weeks.
This Autumn/Winter, British wool mill Laxtons is partnering with final year students at Nottingham Trent University from the BA (Hons) Fashion Knitwear Design & Knitted Textiles course to showcase their first stock-supported machine knitting yarn Sheepsoft and Charlotte tells the story in - Laxtons partners with NTU students.
Laxtons, a Yorkshire-based spinning mill founded in 1907, specialises in spinning premium British wool and wool blend yarns for woven and knitted apparel or applications.
The students from Nottingham Trent University, will be responding to the brief set by Charlotte, an NTU alumnus, who has worked with Laxtons to develop its A/W 2018 Sheepsoft colour range. Read the full story here – Laxtons partners with NTU students.
Charlotte Cameron will be attending and reporting from some of the industry's leading trade fairs for Knitting Industry next year and we look forward to her articles. She will also be working on a special project for Knitting Industry, which will be of real interest to the industry's creatives. More details will be announced shortly.
Hasan Gulveren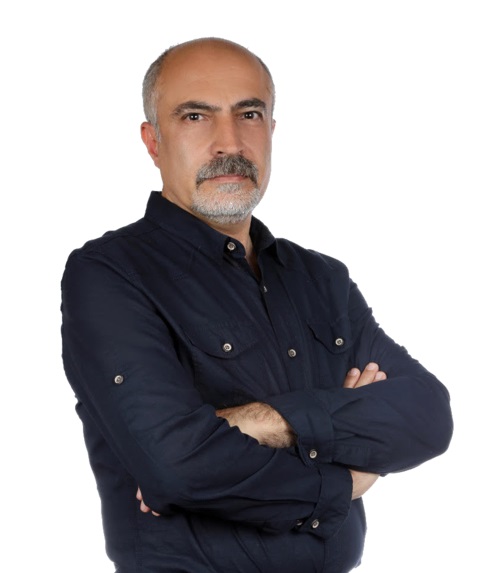 Our new correspondent Hasan Gulveren, a stalwart of the Turkish knitting and hosiery industries, reports on how Turkey meets 10% of world socks demand in his first editorial assignment for Knitting Industry.
Hasan tells us how Turkey has surpassed Italy in socks exports and rose to second place in the global rankings after China. The country is the second largest exporter of socks, accounting for 10% of world socks imports in 2016, following China, the world's largest socks maker, which meets 40% of the world socks exports alone.
The Turkish socks industry is an important player in the world's socks market, with its modern machinery base, and high production and export capacity. Istanbul is the main production centre, with 85% of the factories operating in the city. There are more than 300 socks factories in Turkey with medium and large-scale production capabilities. In addition, there are many small-scale workshops that manufacture for the internal market.
Read Hasan Gulveren's full report here - Turkey meets 10% of world socks demand .
Thanks to our newest contributors and we look forward to more great editorial from them in 2018.
Billy Hunter
Editor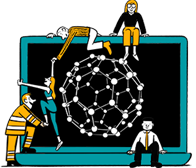 Business intelligence for the fibre, textiles and apparel industries: technologies, innovations, markets, investments, trade policy, sourcing, strategy...
Find out more