16th May 2017, Washington, DC
AAFA releases industry testing guidelines for legwear, hosiery and socks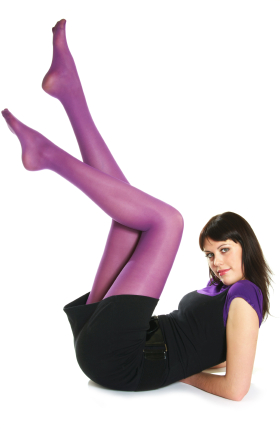 The American Apparel & Footwear Association (AAFA), in collaboration with the Manufacturing Solutions Center (MSC), has released industry guidelines establishing testing standards for legwear, hosiery, and socks.
Covering a range of issues, including product safety, labelling, and physical attributes such as colour, fastness, and fit, this resource provides useful, product-specific testing recommendations for the industry and its lab partners, the association reports.
"These testing guidelines are the latest in a series of member-driven tools that AAFA has released to help the industry ensure cost-effective solutions for common problems," said Rick Helfenbein, president and CEO of the American Apparel & Footwear Association. "Special thanks to members of the AAFA's Legwear Testing Task Force for their countless hours in crafting this practical resource."
"The legwear industry is very unique," commented Dan St. Louis, Director of the Manufacturing Solutions Center at Catawba Valley Community College. "Specific industry testing guidelines are long overdue to ensure the industry has the proper and specific guidance it needs to produce quality, compliant products." This testing guidelines document is a free, open-industry resource that will be housed on the AAFA and MSC websites.
The Manufacturing Solutions Center is a non-profit organisation located in Conover, NC, offering services like standardising testing, product development, training (hosiery, software, industrial, etc.), engineering, and many more.
This article is also appears in...