Among the emerging markets for textile machinery, Vietnam is one of the most promising one, according to ACIMIT, the Association of Italian Textile Machinery Manufacturers.
Vietnam's textile sector is already one of the most valuable buyers of Italian textile machine technology among Asian markets. Over 2014, Italy exported EUR 30 million worth of textile machinery to Vietnam (+97% compared to 2013), confirming the growth trend in recent few years.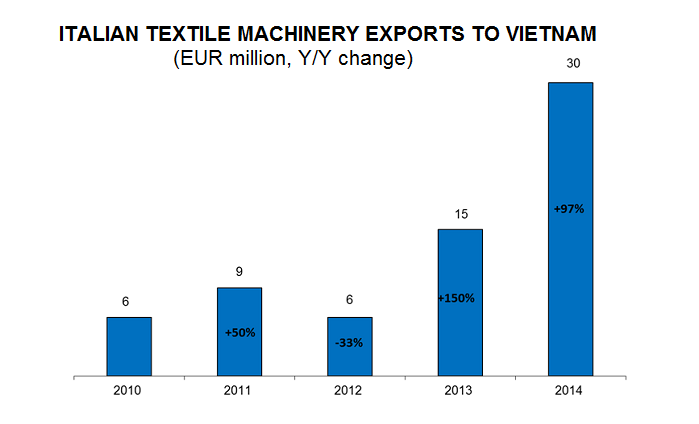 In order to strengthen the links between Italian textile technology providers and the local textile operators ACIMIT and the Italian Trade Agency will hold two workshops on Italian textile technology in Vietnam from 14-17 April in Hanoi and Ho Chi Minh City.
Further growth
The heading target for the local authorities is to raise Vietnam up to the leading textile and apparel export countries.
Then there are strong reasons to forecast a further growth of sector in the next years and a development of new investments to upgrade the technology used by local firms. Italian companies are eager to cooperate in this process thanks to the long tradition of partnership with Vietnamese textile companies too.
Promotional programme
During these workshops the following Italian companies will introduce their updated technologies to Vietnamese textile operators: Bianco, Corino, Fadis, Laip, Mei, Roj.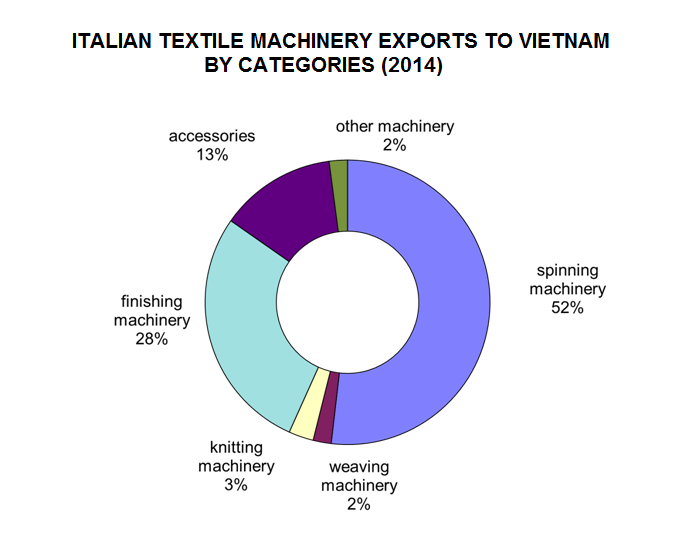 The workshop is part of a promotional programme that ACIMIT and Italian Trade Agency have been realizing for many years. It includes also some incoming missions of textile Vietnamese operators in Italy and the participation of Italian companies to the local trade shows.
Italy's textile machinery
ACIMIT represents an industrial sector comprising around 300 manufacturers (employing close to 12,000 people), exporting machinery for an overall value of roughly EUR 2.3 billion, of which 84% are exported.
The quality of Italy's textile technology is highlighted by the large number of countries in which Italian machinery is sold, with approximately 130 nations worldwide, ACIMIT reports.
This article is also appears in...