10th December 2013, Zeist
ACTIF Africa becomes IAF new member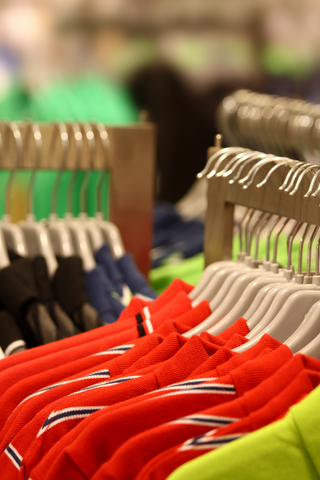 ACITIF, African Cotton Textiles Industry Federation, has become a new member of IAF, International Apparel Federation.
ACTIF represents the national associations and private industries in 24 African Countries and is very active in promoting the emerging African apparel and textile chain. The Federation is proud that with this membership from Africa now all continents are represented in its membership.
Apparel production
Although in absolute terms apparel production in Sub Sahara Africa is currently not large, growth is robust and the expectation is that global market shares will continue to grow.
ACTIF's IAF membership is expected to help to extend its already large international network and give it a firmer place in the global community of apparel associations.
IAF
The mission of the IAF is to develop business contacts which foster dialogue and knowledge exchange between individuals active in the world apparel value chain for the promotion of the international image of the apparel business, to encourage innovation and new ways of thinking, support growth of apparel trade worldwide and to improve social, health and safety, and environmental conditions relating to the apparel chain worldwide.
Founded in 1972 in Williamsburg (USA) , the Federation aimed to bring together apparel manufacturers from all over the world, building bridges between continents by promoting common business interests, by encouraging best practice and supporting apparel manufacturers and marketers worldwide.
IAF's membership now includes apparel associations from more than 40 countries representing over 150,000 companies who provide products and services to the apparel industry – a membership that represents over 20 million employees.
ACTIF
The African Cotton and Textile Industries Federation is a not for profit regional industry/trade body formed in 2005 by the Cotton, Textile and Apparel sectors from Eastern and Southern Africa covering the COMESA, SADC and the EAC trading blocks, and currently includes members of National Associations from 18 countries.
ACTIF formation was a response to the need for a unified approach in order to address various issues facing the African Cotton, Textile & Apparel Industries including:
Need to increase competitiveness in the global post-quota environment;
Need to build a platform for reducing constraints in regional trade;
Need to exchange information, collect market data and share regional expertise;
ACTIF's mandate is to bring the disparate needs of the cotton, textile and apparel sectors into a cohesive and consensus driven positions at the regional and international trade and development forums; to be dedicated to the specific concerns of the industry; and to promote improved competitiveness in both the regional and global market place.
This article is also appears in...