Paid content
Circular Knitting
AlterKnit creates functional fabrics that boost performance
Imagine clothing that doesn't just feel comfortable against your skin but actively adapts to your needs. Enter AlterKnit, an innovation by Pailung.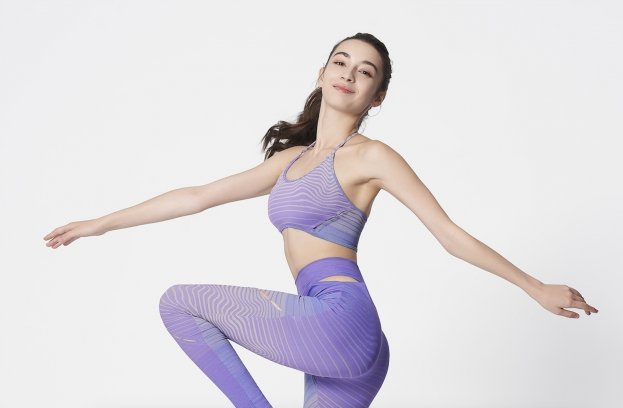 9th October 2023
Knitting Industry
| Taipei, Taiwan
Comfort is a crucial quality consumers look for in clothing. This has never been more true than in recent years, as the activewear and athleisure markets continue to expand. As people choose more active lifestyles and working from home becomes more commonplace, the importance of comfort in clothing continues to grow.
When mentioning comfort, most people immediately think of fabric weight or hand feel. However, these characteristics are no longer enough to satisfy consumers. Soft materials don't always provide the best support, and with global temperatures rising, lightweight fabrics can only do so much to prevent us from overheating. The bottom line is that brands must adopt more comprehensive approaches to comfort in order to meet changing demands and ensure they stay ahead.
In response, several major sportswear brands are using functional fabrics. These provide extra functions for the wearer, such as moisture wicking, through the fabric's structure or the yarn's chemical properties. As fabric technologies advance and demand for greater comfort increases, more brands will look towards functional fabrics to keep up with the competition.
Pailung's innovative approach to function
Taiwanese knitting machine manufacturer Pailung is one of the brands empowering the functional fabric trend while combining it with aesthetics. Known for its relentless approach to innovation and development, Pailung consistently experiments with ways to boost comfort with its fabric technologies. In June, it unveiled its AlterKnit knitting technology at ITMA 2023, the world's largest textile machinery convention, to overwhelming acclaim from major apparel brands. Why did AlterKnit perform so well? It checked three boxes: aesthetic, sustainability, and lastly, comfort.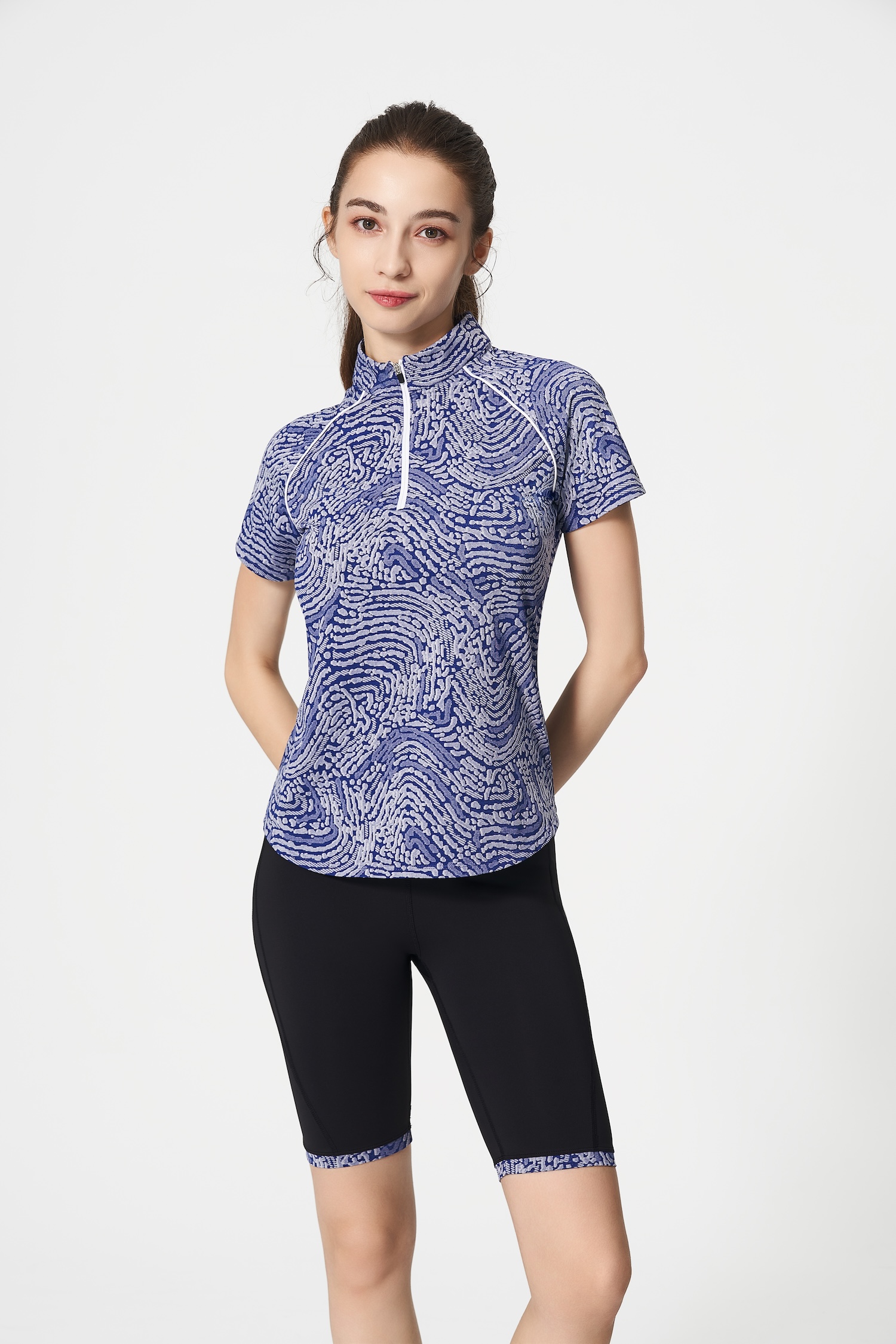 AlterKnit is heralded as a game-changer because it knits multiple colours together in one step, yielding patterned fabrics while reducing energy consumption by eliminating finishing steps like splicing and embroidery. In doing so, it produces smooth, lightweight fabrics. However, what's equally as impressive but perhaps less known, is that AlterKnit can also make functional fabrics.
Elevating athletic performance
There are two types of AlterKnit machine, single knit and double knit. Besides transitioning through colours swiftly, this ground-breaking technology can also switch between two knit structures within one sheet of fabric. Double knit can be combined with pique or mesh, while single knit can be combined with pique, mesh, or fleece. Pailung is currently extending capabilities further, and states that double knit AlterKnit combined with spacer will be available soon.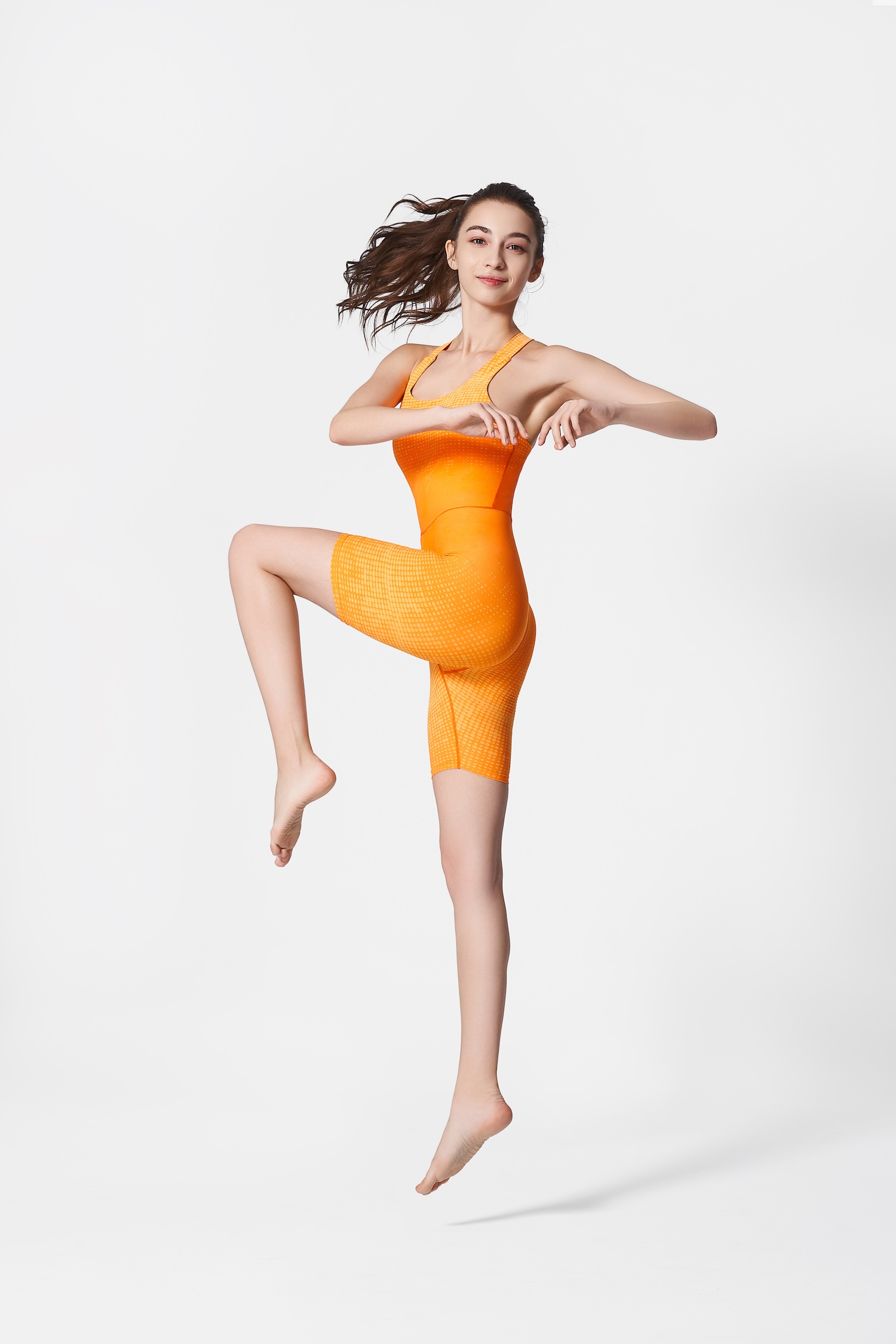 AlterKnit produces functional fabric that not just improves comfort but also enhances athletic performance. For example, it can use elastic yarn to create stretchable, flexible fabrics. These are a popular choice for medium- to low-impact sports like jogging, running, and golf, as the fabric follows the body's movements with ease. In addition, when combining AlterKnit with mesh, designers are able to make body-mapping garments. This technique alters fabric in specific places so that it responds to different parts of the body and their requirements. For example, adding mesh to areas such as underarms, increases ventilation and makes the fabric more breathable, especially useful in hotter climates. For colder environments, single knit AlterKnit can use fleece to trap heat between its fibres while remaining lightweight, which is particularly useful for winter sportswear or other outdoor clothing.
Incorporating different functions adds value to fabrics and garments. It not just improves comfort for the wearer, but in the case of sportswear applications, it can even boost athletic performance. What's even more impressive is that it does all this while incorporating its signature patterns, preventing manufacturers from sacrificing colour for comfort.
Intertwining color, comfort, and sustainability
So how does AlterKnit actually create patterns? This state-of-the-art technology knits multiple colours or yarn types together using an inverse plating technique, whereby alternate colours appear on the fabric surface to create designs. This also offers sustainability benefits, as knitting multiple colours directly enables designers to use dyed or dope-dyed yarn as the raw material for knitting patterns, rather than piece dyeing. Dope-dyed yarn is considered more environmentally friendly due to its increased colour fastness, and reduced water, chemical, and energy consumption. As a result, AlterKnit allows designers to latch onto the functional fabric trend while achieving their own sustainability goals.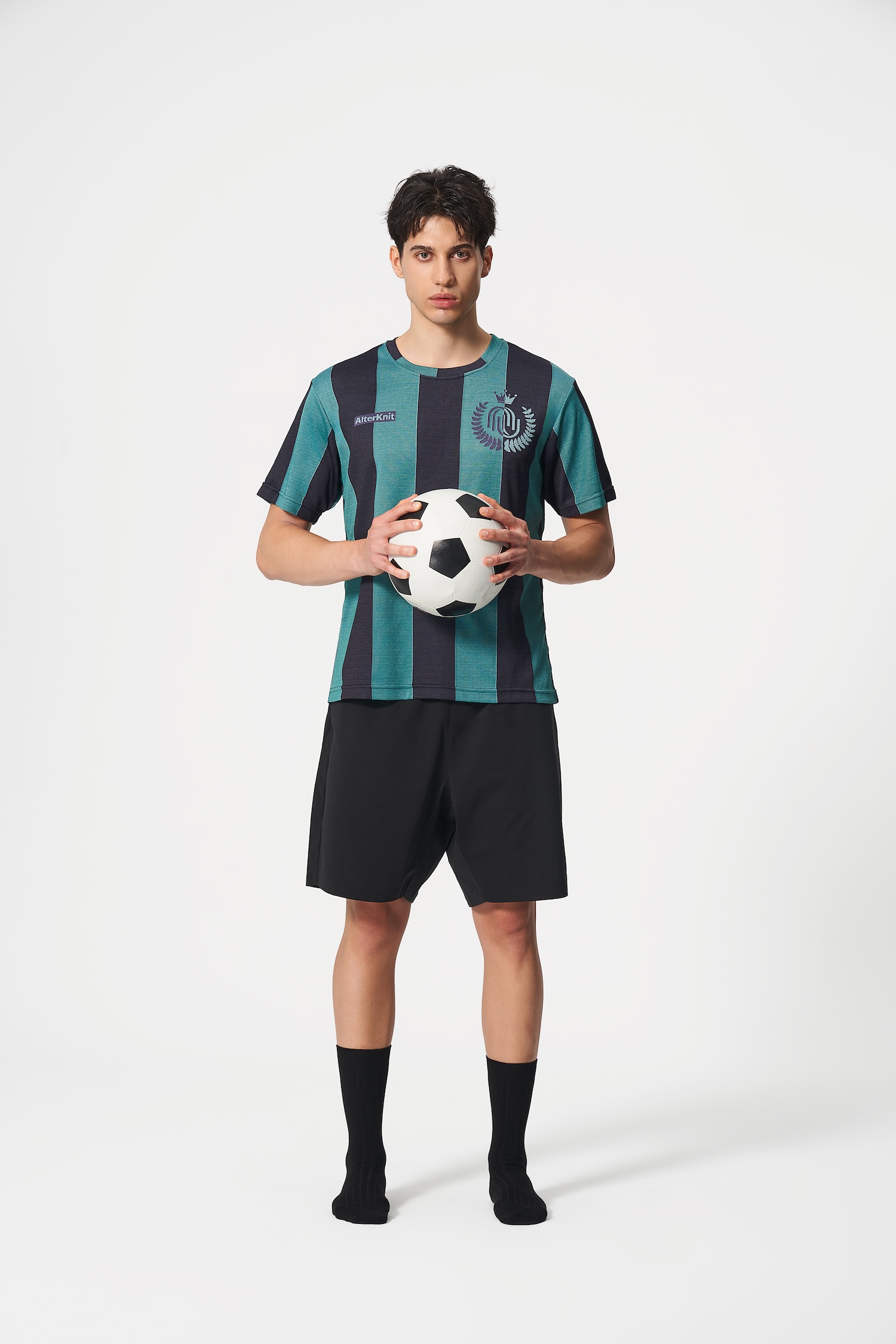 The future of function
By combining function and sustainability with colourful designs, Pailung is set to take the activewear and athleisure markets by storm, particularly football, running, and gym clothes. The brand hopes its technology can help manufacturers to meet the rising demand for more technical textiles and add value to their apparel lines, while appealing to the growing number of environmentally conscious consumers. In the future, Pailung plans to add more functions to AlterKnit's capabilities as well as new fabric textures, increasing the technology's versatility.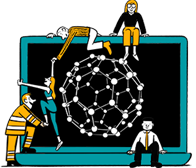 Business intelligence for the fibre, textiles and apparel industries: technologies, innovations, markets, investments, trade policy, sourcing, strategy...
Find out more