22nd April 2016, New York
An Open Conversation on Practicing Sustainability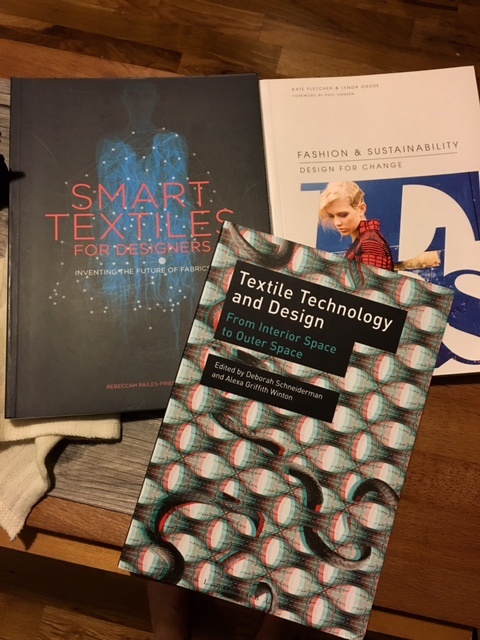 Recently, I've been feeling the weight of what the accumulation of products, of "stuff," has done to the well-being of our world. It hit me especially hard a few weeks ago while planning new design projects. My work and personal life blend more and more every day and as I'm mindful of sustainable practices in my lifestyle, I want that to reflect honestly in my work. My profession is developing product. I contribute to the accumulation of stuff on our planet. This realization stopped me dead in my tracks.
I thought that developing high quality, functional things and using more sustainable production methods would be enough. I'm a designer, a problem solver, and I design with the intention of making the world a better place. How can I move forward responsibly? Should I move forward at all?
Rather than abandon my work in design, I'd like to try to solve THIS problem. Advances in fibre technology and recycled materials have been on my radar, so I've decided to start there. My mission is to develop new products only if they consist of materials that meet at least one of the below foundational criteria (with emphasis on the first two):
1) Biodegradable;
2) Recycled;
3) So durable AND functional that it will be the last pant, shirt, glove, etc. you'll ever need.
Just as I began my research and started consulting with my network of yarn suppliers, the Brooklyn Fashion + Design Accelerator (BF+DA) held a book fair on Sustainability and Technology. Thank you, Universe!
In March, Deb Johnson, founder of the BF+DA program at Pratt Institute in Brooklyn, gave an inspiring presentation at Shima Seiki's G3D Seminar. BF+DA is a hub for ethical fashion production that helps emerging designers grow their businesses. As soon as I arrived at the event, I approached Lynda Grose, a designer, consultant, educator, and the co-author of Fashion & Sustainability: Design for Change. Talking a mile a minute, I shared my reason for being there and concluded with, "I want to get this right," to which Grose replied, "If you're even here and thinking about it, you're getting it right. You'll be surprised where your research will take you."
Authors on the Sustainability and Technology discussion panel provided a full scope of the impact garment production has had on the world; environmentally, socially, and politically. Their insight on ethical design, sustainability, and new technology was eye-opening. Topics included the future of sustainability and smart textiles, salvaging tradition and craft, the inequalities of a sustainable society, and the politics of ethical fashion.
Rebeccah Pailes-Friedman, author of Smart Textiles for Designers: Inventing the Future of Fabrics, expressed that there's a general assumption that sustainability and smart textiles cannot co-exist. (I'll admit, I assumed that too.) "Technology is pure. It represents possibility, newness, and future. You can value the craft or the newest tech chemistry experiment. You can grow fabric in a lab!" Pailes-Friedman explained. She then noted developments in clothing that doesn't need to be washed because it self cleans when laid in the sun, and smart textiles that can harvest energy and don't need electricity. Pailes-Friedman emphasized that new technology will not be successful unless it is sustainable. Music to my ears!
Sass Brown, an ethical fashion expert and author of EcoFashion and Refashioned, spoke on looking backwards instead of forwards, salvaging traditions, and the enjoyment that craft culture brings. "Ethical fashion has always been political in response to fast fashion and global branding," she stated. "Mending our clothes is a political act." While Brown believes there is always a place for technology, that doesn't necessarily mean using machines, it can also mean using our hands. She emphasized that the future of luxury fashion will be handcrafted. How beautiful! I look forward to seeing that.
Beyond design and materials, there are challenges throughout this entire process. Water usage, chemical waste, energy waste, distribution, carbon footprints, the list goes on and on. I know, it's very overwhelming. There is a lot to figure out. Instead of throwing in the towel, you can join the conversation and trust that there are brilliant people putting their heads together. The fashion industry is being disrupted. This shift is happening because it has to. We're working better and smarter than we have in the past and I believe we can absolutely fix these problems.
I'd like to extend my personal challenge to the rest of my fashion family. If what you are currently designing does not include the three criteria I mentioned earlier, don't design it. Don't produce it.
Don't spend your time, money, energy, or risk the impact it will have on our planet down the road. It's not worth it. Design mindfully and choose your materials wisely. Our future designers will thank us for this.
For further research, below is the reading list from the incredible authors at the BF+DA's Sustainability and Technology Book Fair:
Lynda Grose, Fashion and Sustainability: Design for Change
Carl Zimring, Clean and White: A History of Environmental Racism in the United States
Timo Rissanen, Zero Waste Fashion Design
Sass Brown, EcoFashion, Refashioned
Rebeccah Pailes-Friedman, Smart Textiles for Designers: Inventing the Future of Fabric
Deborah Schneiderman and Alexa Griffith Winton, Textile Technology and Design: From Interior Space to Outer Space
Elizabeth Cline, Overdressed: The Shockingly High Cost of Cheap Fashion
Ira Livingston, Poetics as a Theory of Everything
John Lobell, Visionary Creativity: How New Worlds Are Born
Luba Lukova, Social Justice 2008, 12 Posters by Luba Lukova
Meta Brunzema, Feminist Practices
Kate Black, Magnifeco
This article is also appears in...