The eighth Apparel Sourcing Paris trade fair will host more than 160 exhibitors from 9-12 February 2015. The fair, featuring 62 new manufacturers, is displaying strong growth, with a year-on-year increase of more than 50%, according to Messe Frankfurt France.
Ten major sourcing nations will come together at Apparel Sourcing Paris, including Bangladesh, Cambodia, China and Hong Kong, India, France, Italy, Pakistan, Tunisia, Turkey, and Vietnam.
"We are delighted with the development of the fair, with an offer which is becoming more and more international, with 60% of the manufacturers coming from China and 40% from the rest of the world. Our aim is to balance out both sides, at 50% each. We are nearly there and we are continuing to work on it," commented Michael Scherpe, CEO of Messe Frankfurt France.
Sourcing close to home and overseas
The Mediterranean Rim, taking in Italy, Tunisia and Turkey, is essential to designers and mid-/top of the range brands for making up collections in record time. These three countries are acknowledged for specialities, which are the foundation of what is for sale in the shops: knits, unstructured garments, shirting, denim, sportswear, casual wear and outerwear.
As for long-term sourcing in the middle and at the top of the range, the PR China and Hong Kong are the options that provide all the solutions, from ODM to private label and men's, women's and children's ready-to-wear, organisers report. India is indispensable when it comes to accessories, casual wear, denim and sportswear, from entry level to mid-range.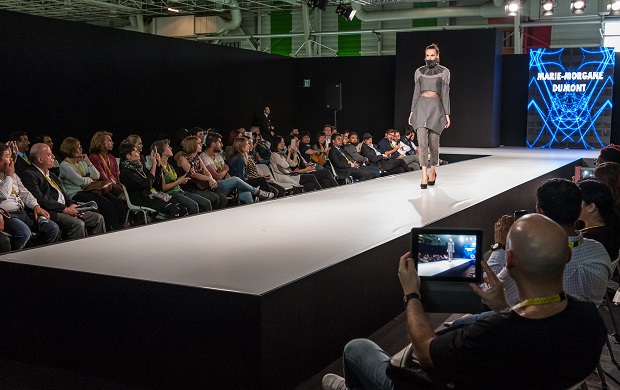 Vietnam, a new destination for high-volume sourcing, excels at sportswear and casual wear, and Cambodia is also backing sportswear and denim wear, also standing out because of its specialisation in lingerie and midrange underwear.
Tunisia's textile and garment industry
The trade fair wants to put sourcing close to home under the spotlight with the seminar called Tunisia's textile and garment industry: a centre of excellence for intelligent sourcing on 10 February 2015.
The seminar will feature the following speakers: His Excellency Mohamed Ali Chihi, Tunisian Ambassador to France; Belhassen Gherab, President of FENATEX, the National Federation of Textiles; Abdellatif Hamam, CEO of CEPEX, the Centre for Export Promotion; Nafâa Ennaïfer, CEO of the TFCE Group; Jean-François Limantour, President of Cercle Euro-Méditerranéen des Dirigeants du Textile et de l'Habillement (CEDITH); and the chairman Frédéric Pellerin, PR agency Re-Active, who is an expert on sourcing in Tunisia.
This is an opportunity for visitors to familiarise themselves with all the advantages of sourcing in Tunisia, free trade with the EU, competitive production costs, a diverse range of products, ambitious textile and fashion industry projects, and a desire to expand its customer base.
This article is also appears in...