More than 550 exhibitors are anticipated for the 11th edition of Apparel Sourcing Paris, which will take place from 12-15 September, an increase of 37.5% compared to the 2015 edition, organisers report.
According to Messe Frankfurt, with the arrival of new countries and the presentation of new products, Apparel Sourcing Paris is making its platform of expertise in ready-to-wear and accessories even more exhaustive, at the forefront of current needs in the profession. For the September 2016 edition, it will deploy its offering of apparel for men's, women's and children's wear over a net area of 6,000 m2.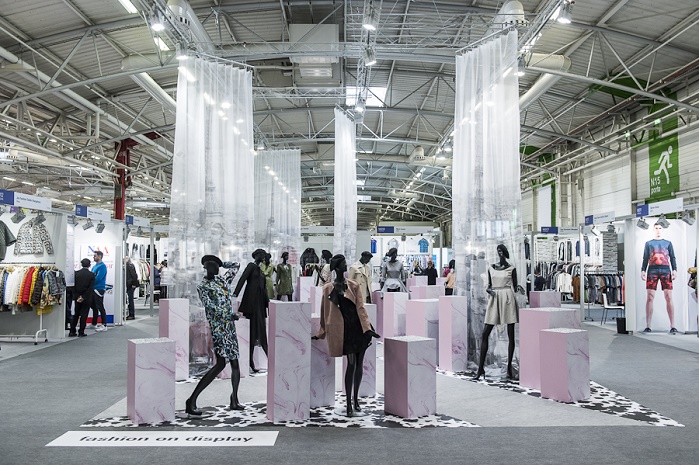 "Apparel Sourcing Paris directly contributes to the competitiveness of apparel/ accessories manufacturers and the performance of their clients who are mindful that this platform has become essential for the global fashion system," commented Michael Scherpe, CEO of Messe Frankfurt France.
Guatemalan pavilion
Determined to offer its European visitors relevant, efficient and innovative solutions, Apparel Sourcing Paris welcomes Guatemala. Under the aegis of the CBI, the Dutch Centre for Promoting Imports from Developing Countries, a Guatemalan pavilion will be open to visitors for the first time at Apparel Sourcing Paris.
A very careful selection process chose to focus on Guatemala, because the textile industry has become one of the country's most fundamental growth levers. It represents 4% of domestic production and 19% of industrial production, operating through 159 companies for apparel, 250 for accessories and services, and 47 textile factories. The industry specialises in weaving cotton and cotton and synthetic fibre blends (22.39%) and knitting of cotton and synthetic fibres, as well as mixes such as jersey, interlock, rib (77.61%).
"In September 2016, the latest South American knowhow will be showcased through Guatemala, a country that has placed the textile industry at the heart of its economic boom. Apparel Sourcing Paris proposes effective and diversified solutions and is pursuing its mission thanks to the loyalty of its exhibitors, particularly from Pakistan, Bangladesh, Tunisia and also Morocco, which is making a come-back," said Michael Scherpe.
Exhibitors are back
Apparel Sourcing Paris earned loyalty from exhibitors, as a huge amount of them come back for this edition. A number of countries have also strengthened their presence following the successful business climate experienced at the September 2015 session.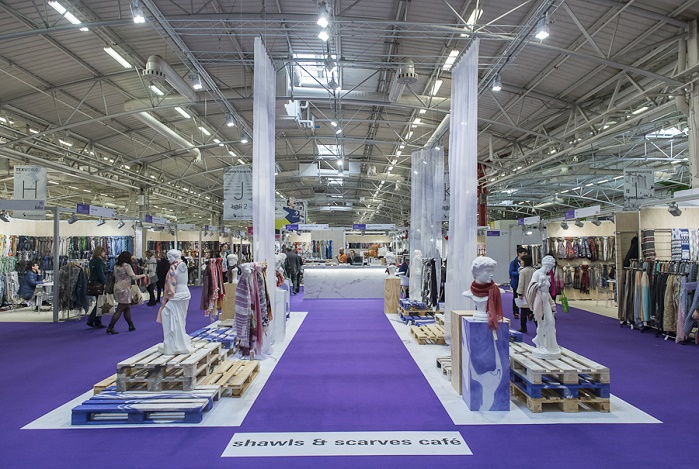 China is consolidating its position as a lead player in the global textile and clothing industry. Number one apparel supplier of the European Union and leading exporter in the world, China stands out for its versatility, with new regions that are coming on the scene. CCPITTEX (the Chinese Chamber of Commerce dedicated to the international promotion of the textile industry) will be present with 426 exhibitors to celebrate 10 years of CTAF at Apparel Sourcing Paris.
Many Indian exhibitors present in September 2015 will be back for the 2016 edition in force and in larger numbers, constituting a 20% increase of exhibitors to date. Exhibitors from Vietnam have a preference for the September edition, because one trade show a year provides them with a sufficient level of business for the whole year. Finally, the Hong Kong Trade Council will be strengthening its presence with a pavilion of 10 exhibitors, capping the twenty or so firms spread across the show.
Shawls and scarves
Positioned between Texworld Paris and Apparel Sourcing, Shawls & Scarves was, as its name indicates, dedicated to shawls and scarves.
It has now become the essential corollary of Apparel Sourcing Paris for everything that has to do with fashion accessories (bonnets, suspenders, headscarves, caps, belts, hats, socks, neckties, stoles, scarves and gloves). For the September 2016 edition, new products will be available, such as umbrellas, leather bags and bow ties.
This article is also appears in...