28-30 May 2019, Miami, FL
Apparel Textile Sourcing Miami 2019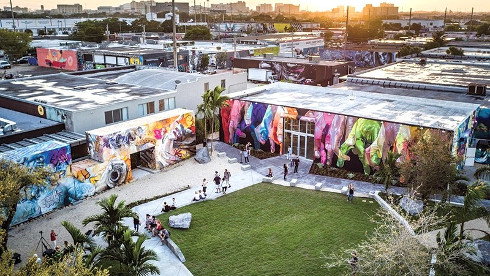 Following the success of its inaugural show this spring, Apparel Textile Sourcing Miami (ATSM), the largest apparel and textile sourcing show in the Southern US and Latin America, has announced its return to Miami in 2019, double in size and bringing thousands of out-of-state and international visitors to the Magic City.
The trade show will take place from 28-30 May at the Mana Wynwood Convention Center. The show, which has attracted the attention and support of manufacturers and industry partners across the globe, has received a US$ 2 million investment infusion to support its growth from JP Communications and the China Chamber of Commerce for Import and Export of Textile and Apparel (CCCT), the largest textile and apparel trade agency in both China and the world.
The 2019 event, which presents three days of networking, seminars and fashion shows and connects South-eastern US, the Americas and the Caribbean to the production world of apparel, textiles, and fashion, will host more than 300 international and domestic manufacturing companies exhibiting a wide range of products and process solutions in the field of manufacturing and sourcing services.
"We at ATSM are so grateful for the support of all our international partners, and our community and business partners in South Florida, each of whom has been instrumental in helping us make this show a success and with whom we look forward to growing," said Jason Prescott, CEO of ATSM.
This article is also appears in...