Industry Talk
ATSC 2019 to introduce expanded product offering
Latest fashion industry technology, eco-friendly textiles and sustainable supply chain practices take centre stage at Apparel Textile Sourcing Canada.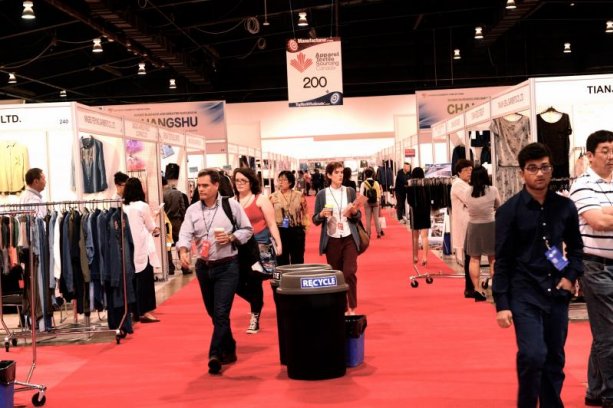 16th April 2019
Knitting Industry
| Toronto/Montreal
The fourth edition of Apparel Textile Sourcing Canada will take place from 19-21 August in Toronto. © ATSC
With pre-registration numbers already exceeding forecasts, Apparel Textile Sourcing Canada (ATSC), which takes place from 19-21 August in Toronto and on 23 August in Montreal, is on track for another series of record-breaking shows in 2019, according to show organisers.
"ATSC is coming back to Canada in a big way for the fourth year, a testament to its market need and success as a must-attend event for Canadian and Northeast US industry representatives to connect with hundreds of factories from around the world under one roof," said Jason Prescott, CEO of JP Communications, ATSC producer and publisher of North America's leading of B2B trade platforms TopTenWholesale.com and Manufacturer.com.
"The show has become one of Canada's most significant B2B events, consistently delivering year-over-year growth, thanks to its unique merger of Spring/Summer and Fall/Winter merchandise into a single once-per-year trade show. Nowhere else in Canada will you find ambassadors, trade commissioners, export councils and private sector representatives from more than 20 countries coming together with thousands of apparel and textile industry representatives, from C-Level executives to SMEs and start-ups."
Expanded offering
New to ATSC 2019 will be a range of first-time offerings, from expanded product variety and a new wholesale supplier section, to the latest in fashion technology, eco-friendly textiles and sustainable supply chains.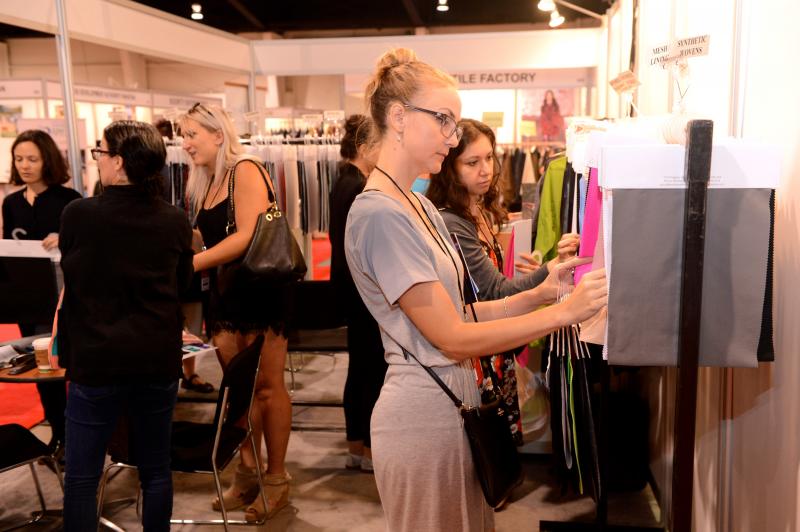 New to ATSC 2019 will be a range of first-time offerings. © ATSC
The leading roster of speakers headlining the three-day event includes: Bob Kirke, Executive Director of the Canadian Apparel Federation; Julie Hughes, President of the U.S. Fashion Industry Association; Diego Diaz; Trade Commissioner representing Guatemala; Avedis Seferian, President and CEO of WRAP; and Tony Sciarrotta, Executive Director of the Reverse Logistics Association; among many others.
"ATSC sets a new standard for the production of a sourcing event, not only for Canada, but for the apparel industry at large. Toronto has now anchored itself amongst cities like Hong Kong and Paris as an earmark destination for manufacturers from around the world to meet with brands and retailers at their front door. Connecting with factories is the foundation of the event, however, it's the education, thought leadership, keynote speakers and panellists that set the show above the rest," commented Jeff Streader, CEO of GoGlobal Retail.
Sustainability in supply chains
"The current emphasis on environmental and social concerns by consumers, especially by the younger generation, demonstrates that people are more mindful than ever before about how and where their clothing is made," explained Bob Kirke, Executive Director of the Canadian Apparel Federation, a strong ATSC supporter since the show's inception. "Forward-thinking companies will need to keep consumer preferences top of mind throughout the production process and be aware of the practical solutions they can implement to address sustainability concerns."
With a global shift in consumer preferences and social consciousness, Mr Kirke and other ATSC speakers will provide important updates on sustainability, in addition to repairing fragmented supply chains and trade, importing and exporting issues. On opening day, the subjects of communication, growth potential, free trade zones and compliance, among others, will be discussed in a panel on the topic of Sustainability in Your Supplier Evaluation and Decision-Making Matrix.
Next frontier
Import and export is all-encompassing and businesses today need to have multiple options for how to transact and move merchandise to their buyers. As show attendees will learn, the next frontier for Canadian apparel businesses is export through eCommerce — now more relevant for B2B buying and selling than ever — and Canadian companies need to adapt.
Mr Kirke and other ATSC speakers will provide important updates on sustainability. © ATSC
This year's seminar series will provide valuable resource options to move bulk merchandise in and out of the Canadian market by leveraging cross-border eCommerce platforms and other omni-channel solutions.
Large and small MOQs welcome
Returning to ATSC on a significantly larger scale, the Indian Pavilion will give attendees the ability to source wool products, basic knitwear with several finishing techniques, suiting and other woven items, leather accessories, and other specialized items from selected manufacturers. This year, India's representation will also expand to include home textiles and silk products brought in through The Indian Silk Export Promotion Council, among others to be announced.
Multi-level supply chain sourcing event
In 2018, ATSC introduced Avenue at ATS, where attendees were able to meet brand exhibitors with merchandise that could be ordered and fulfilled immediately. With thousands of retailers attending the event, demand for a wider assortment of buying options grows with each show cycle.
As a result, this year, ATSC is opening its doors for brands and wholesalers to exhibit, in order to cater to the immediate product needs of many retailers.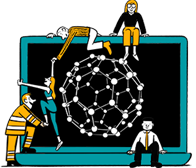 Business intelligence for the fibre, textiles and apparel industries: technologies, innovations, markets, investments, trade policy, sourcing, strategy...
Find out more