3rd September 2014, Ried/Zurich
Austria's Loffler awarded sustainable production certification
The premium sportswear provider Loffler has become the first company in Austria to be awarded with the STeP by Oeko-Tex certificate for its Sustainable Textile Production.
Helene Melnitzky, Head of Ecology at the Institut für Ökologie, Technik und Innovation GmbH (ÖTI) and Ing. Robert Löcker, MBA (CEO of ÖTI) awarded the STeP certificate to Mag. Otto Leodolter, Managing Director of Loffler, on behalf of the Oeko-Tex Association on 26 June 2014.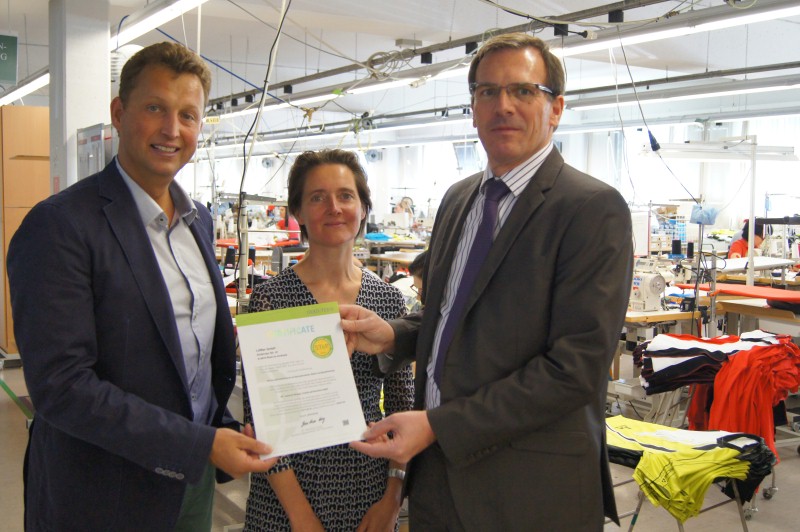 "The sportswear manufacturer Loffler welcomed the opportunity to take on a leading role and let its production facilities be tested according to our sustainability criteria. A corporate strategy that has been developed over time helped the company to do so: for 18 years now, the raw materials for the sports clothing that it produces have been tested to ensure they are free from harmful substances in accordance with the Oeko-Tex Standard 100. Furthermore, in its production facilities in Austria, environmental compatibility and social responsibility are core values that are put into practice," Löcker commented.
Major milestone
Managing Director Mag. Otto Leodolter said: "We have just reached a major milestone with this STeP certification. It allows us to ensure a consistent and transparent production process - including our certified upstream and downstream stages. Sustainability and Oeko-Tex have been a central topic for us in the last number of years and will remain THE central issue at Loffler."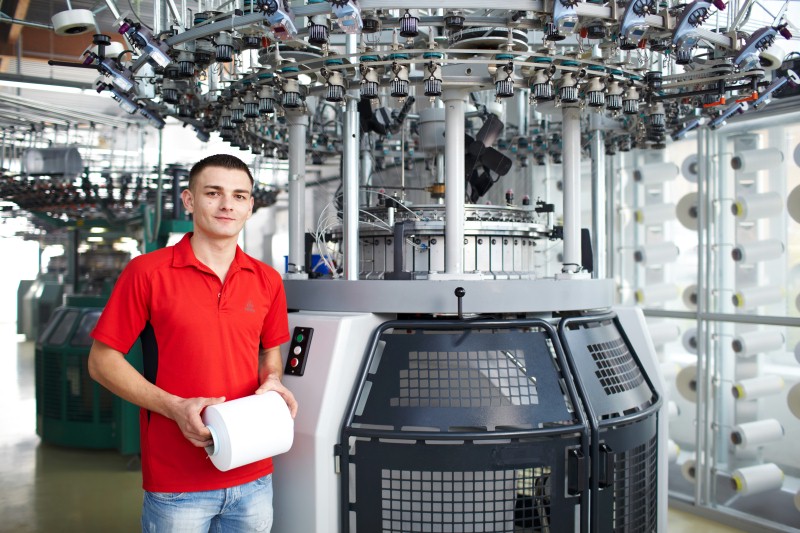 "This has been demonstrated, for instance, in our selection of base materials that are close to nature, reduced energy consumption and environmentally compatible waste disposal. Furthermore, we are now in the position to communicate our achievements with regard to environmental protection and social responsibility to the public in a credible way."
Assessment process
For the STeP certification, all of the areas of the company that were of relevance with regards to sustainable production and social conditions were first analysed using a web based assessment tool.
This included the handling of chemicals and possible hazardous materials, environmental performance measured using a wide range of criteria, the implementation of an environmental management system, company responsibility in relation to employees, efficient quality management and safety in the workplace.
"As early as the data gathering phase, we felt that the work we carried out together was very constructive. During the audit especially, all of the processes were laid out for us and any documentation we required was made available to us immediately," the auditor Helene Melnitzky commented.
This article is also appears in...