11th December 2013, Zeist
Bali agreement to benefit apparel industry
The International Apparel Federation (IAF) welcomes the new WTO multilateral trade agreement that has been reached recently in Bali. The 'trade facilitation' package, the prime component of the agreement, is said to be beneficial to the global apparel industry.
The industry has probably the most internationalised supply and demand structure in the world, and with a growing market share of large retail chains and brands with a global presence, internationalisation is increasing still, the IAF reports.
Reducing costs
According to the IAF, the OECD Trade Facilitation Indicators estimate that comprehensive implementation of all trade facilitation measures agreed to in Bali would reduce total trade costs by 10% in advanced economies and by 13-15.5% in developing countries.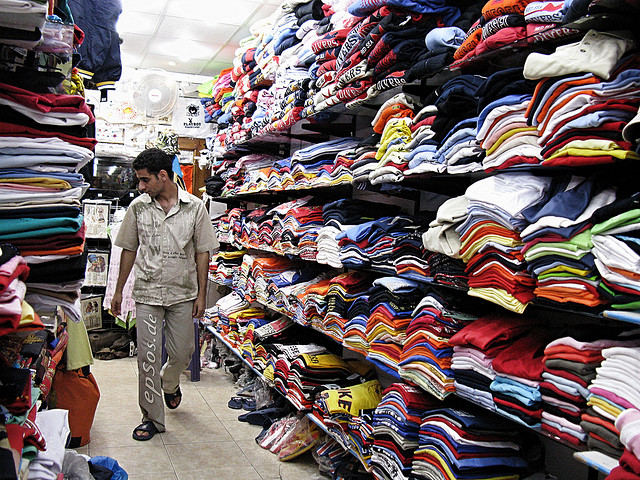 Currently, border processes and excess red tape raise costs, which ultimately fall on the industry's businesses and their consumers. Reducing these costs, therefore, is seen as a significant benefit to the apparel industry.
Bali agreement
The IAF also welcomes the fact that this WTO agreement shows that the agricultural sector does not always block advances in multilateral trade agreements, as has happened too often in this Doha Round.
It also serves, the IAF says, as a wakeup call to the apparel industry that despite the real progress that is being made in multi- and plurilateral trade agreements, the multilateral trade agenda deserves more attention. The IAF is expected to advance the discussion among its members about the desired direction for the apparel industry of further multilateral trade negotiations.
With a retail value of over 1.3 trillion US$, much of which crosses borders, the apparel industry is well placed to reap a large benefit from the Bali agreement, the IAF adds.
IAF
The mission of the IAF is to develop business contacts which foster dialogue and knowledge exchange between individuals active in the world apparel value chain for the promotion of the international image of the apparel business, to encourage innovation and new ways of thinking, support growth of apparel trade worldwide and to improve social, health and safety, and environmental conditions relating to the apparel chain worldwide.
Founded in 1972 in Williamsburg (USA) , the Federation aims to bring together apparel manufacturers from all over the world, building bridges between continents by promoting common business interests, by encouraging best practice and supporting apparel manufacturers and marketers worldwide.
IAF's membership now includes apparel associations from more than 40 countries representing over 150,000 companies who provide products and services to the apparel industry – a membership that represents over 20 million employees.
This article is also appears in...