Industry Talk
Bangladesh could overtake China to become the EU's largest apparel supplier by 2020
In 2016 EU apparel imports from Bangladesh rose in volume for the ninth consecutive year.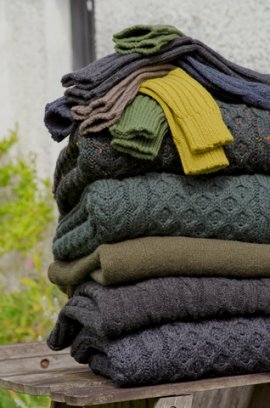 12th September 2017
Knitting Industry
| UK
In 2016 EU apparel imports from Bangladesh rose in volume for the ninth consecutive year and, as a result, Bangladesh's share of EU apparel imports from all sources almost doubled over the nine-year period, from 12.2% to 23.4%.
China, by contrast, suffered further losses in share in the EU apparel import market in 2016. This trend has been apparent for some time now and it seems set to continue as the Chinese apparel industry grapples with problems of rising costs and labour shortages.
In 2016 the share of EU apparel imports which came from China fell in volume terms for the sixth consecutive year to 37.9%. In 2010 over half of the volume of EU apparel imports came from China but by 2016 barely a third did so – reflecting a sustained trend by EU buyers towards sourcing from alternative locations.
In an attempt to hold on to their market share, Chinese exporters appear to be having to cut prices. In 2016 alone, the average price of EU apparel imports from China fell by a sharp 8.2%.
However, a strategy of holding on to market share by cutting prices is unsustainable for a country in which labour costs are rising significantly and shortages of labour are a growing problem.
The success of Bangladeshi garment exporters in achieving rapid growth in market share and threatening the dominance of China in the EU apparel market can be attributed to two main factors. One is their ability to export garments to the EU duty-free under the EU's Generalised Scheme of Preferences (GSP) Everything But Arms (EBA) arrangement. The other is their focus on producing and exporting simple, basic apparel at competitive prices, helped by low labour costs.
In 2016 Bangladesh was the second cheapest supplier of apparel to the EU out of the leading ten supplying countries, behind Pakistan but ahead of China. Furthermore, it was the cheapest supplier among the leading ten suppliers in 12 individual apparel categories.
However, it remains to be seen whether the share of EU apparel imports which comes from China will continue to fall or whether it will level out. China still has vast amounts of untapped potential and the capacity of the Bangladeshi apparel industry to sustain growth at the present rate remains an unknown quantity.
The Bangladeshi apparel industry will have to tackle a number of issues in the coming years if it to maintain its momentum. Such issues include rising production costs, concerns about security, strikes relating to low wages, poor treatment of workers, and factory compliance. However, addressing these issues may force the industry to increase its export prices, and this could put a dampener on demand.
'Editorial: Pretenders to China's throne in the EU apparel import market' was published by the global business information company Textiles Intelligence and can be purchased by following the link below:
Editorial: Pretenders to China's throne in the EU apparel import market
Other recently published reports from Textiles Intelligence include:
Stain protection in textiles and apparel: preserving aesthetics, durability, functionality and sustainability
World textile and apparel trade and production trends: the EU
International trade in denim fabric and denim jeans
Profile of HeiQ: an innovative supplier of textile finishes and auxiliaries
Product developments and innovations in textiles and apparel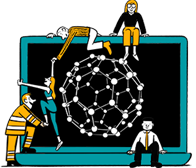 Business intelligence for the fibre, textiles and apparel industries: technologies, innovations, markets, investments, trade policy, sourcing, strategy...
Find out more