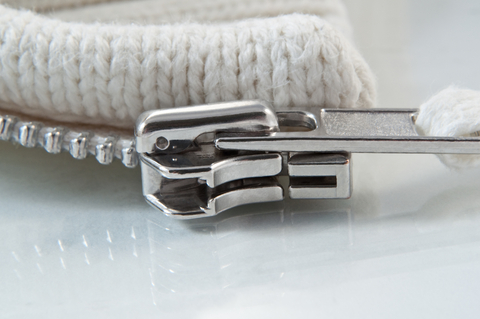 According to Bangladesh's leading newspaper The Daily Star, exports from the country fell for the third straight month in May. The data was released by the state-owned Export Promotion Bureau (EPB) last week.
The newspaper reports that businesses blamed the slowdown in exports on a drop in demand for clothing in the Eurozone, which is now wrestling with a debt crisis. Readymade garments are the prime foreign currency earner for Bangladesh and the EU is the biggest market for its clothing.
According to the report, exports in May declined 4.13% to $2.2 billion on the same month last year. However, exports are said to have rebounded by 16.31% in May compared to the previous month.
Exports are said to have grown 7% to US$21.98 billion in the July-May period compared to the same period last year.
"In times of turmoil, a 7 percent growth is not bad," Shubhashish Bose, vice-chairman of the EPB, told The Daily Star.
"We are performing well in new markets such as Japan, Russia, Malaysia, Mexico, Brazil, India, China, Australia and South Africa. We hope to offset the losses by performing better in the new markets," Mr Bose said."I am hopeful that exports will regain soon."
However, the report said, export earnings are 7.52% behind the periodic target at $23.77 billion for the July-May period. The annual export target was set at $26.5 billion, which was 14.5% above earnings of $22.92 billion in fiscal 2010-11.
Of the clothing total, knitwear exports grew by 1.5% to $8.58 billion and woven exports rose 15.73% to $8.7 billion in July-May this year, compared to the same time last year.
The reports said that such a rise is low in comparison with growth in July-April when knitwear exports rose by 2.99% to $7.7 billion and woven by 16.9% to $7.83 billion.
"The trend in exports is not good. Exports in June might also decline," Nasir Uddin Chowdhury, first-vice president of Bangladesh Garment Manufacturers and Exporters Association told The Daily Star.
Mr Chowdhury said that luckily, garment exports to new destinations are increasing and that this is why, exports are still in the positive territory. He also said that in the near future, political stability would become a major factor in maintaining export growth.
A. K. M. Salim Osman, president of Bangladesh Knitwear Manufacturers and Exporters Association told The daily Star that the Euro debt crisis is mainly responsible for the slowdown in exports. He said 80% of knitwear goes to the Eurozone and that exports of knitwear to the European Union declined significantly because of the debt crisis.
Source: The Daily Star
This article is also appears in...