Editor's View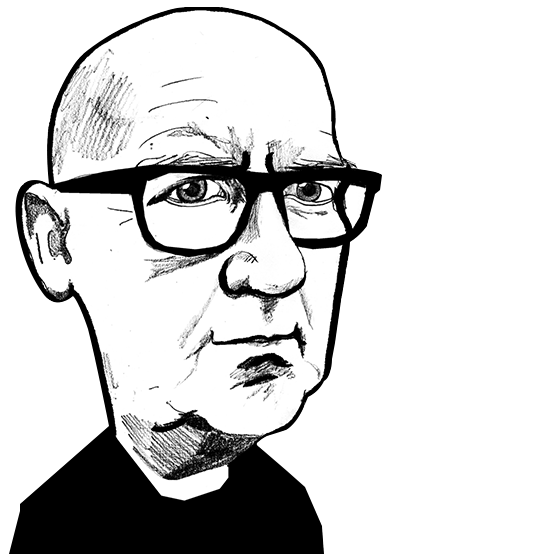 Battle to automate China's domestic knitwear manufacturers
Billy Hunter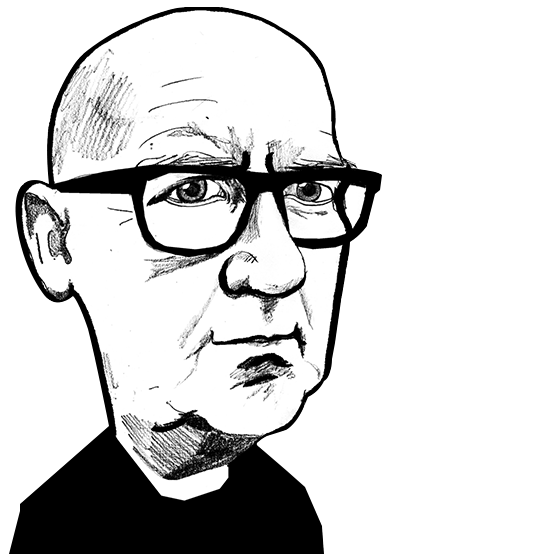 China's domestic knitwear manufacturing industry is now ready for digitalisation and automation by way of complete garment knitting.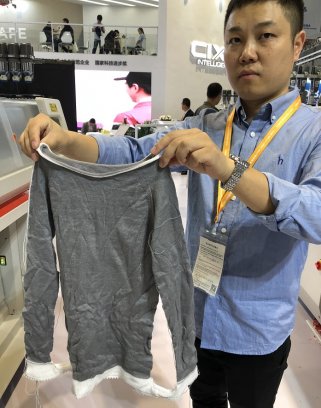 24th October 2018
Billy Hunter
| Shanghai
China's domestic knitwear manufacturing industry is now ready for digitalisation and automation by way of complete garment knitting - also known as seam free knitting or Wholegarment knitting, or knit & wear - depending on who's battle camp you are in.
This was one of the key messages presented by the world's leading flat knitting machine builders at last week's ITMA Asia + CITME, which was held at the National Exhibition and Convention Centre (NECC) in Shanghai. The show hosted over 1,600 exhibitors and was expected to attract around 100,000 visitors.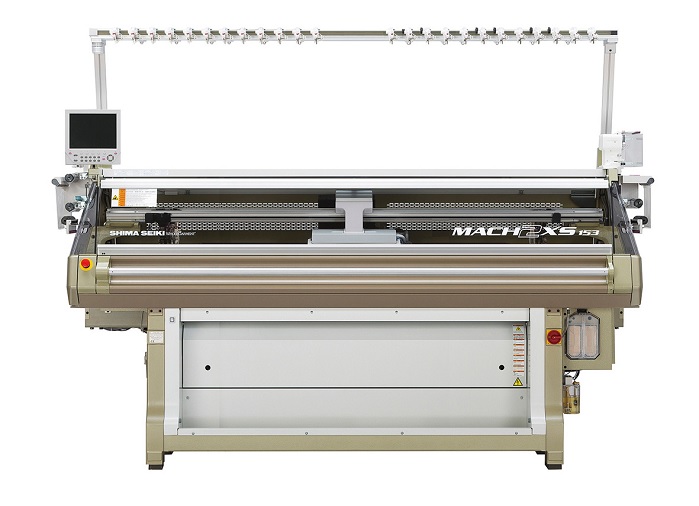 Until fairly recently China was at the beating heart of the world's knitwear manufacturing and exporting industry with its huge labour pool and low labour costs. Now with rising labour costs and labour shortages that heart has slowed down a little. As a knitwear exporting country, it is still significant but is smaller than it once was, and a lot of production has moved to countries like Vietnam and the now booming Bangladesh.
The situation in China's domestic manufacturing industry is quite different however, with consumers wielding real spending power with domestic fashion brands.
Japanese solution
In an interview with Knitting Industry in Shanghai last week, Ikuto Umeda, Director of Sales Headquarters at leading Japanese flat knitting machine builder Shima Seiki, explained: "With rising living standards and booming demand, China's domestic needs in terms of knitwear and other apparel cannot be met conventionally. Production needs to change, and China has to deal with it. China has to adopt Industry 4.0."
Shima Seiki's solution is its Total Fashion System, a complete digital system which, the company says, maximises profits while achieving zero inventory loss, zero leftover stock, zero lost sales opportunity and most importantly zero waste through smart, speedy and sustainable production.
The automation part comes in the shape of the company's WHOLEGARMENT knitting technology, a pioneering seam free knitting solution, which is now gaining real traction in the Chinese domestic market. Shima has been selling its flagship MACH2XS and MACH2S machines in significant numbers over the past three years, and a range of machines was on show in Shanghai.
German solution
The case for the digitalisation and automation of China's domestic knitwear manufacturing industry was reinforced by Raymond Chu, Chairman of Chemtax Industrial Co. Ltd., representative in China for leading German flat knitting machine builder Stoll. "The competition has been selling its seam-free technology well in the China market in recent years and machines from the Chinese builders are getting better. Accordingly, we have reactivated our Stoll Knit & Wear programme and are introducing new models, such as our new ADF Knit & Wear machine."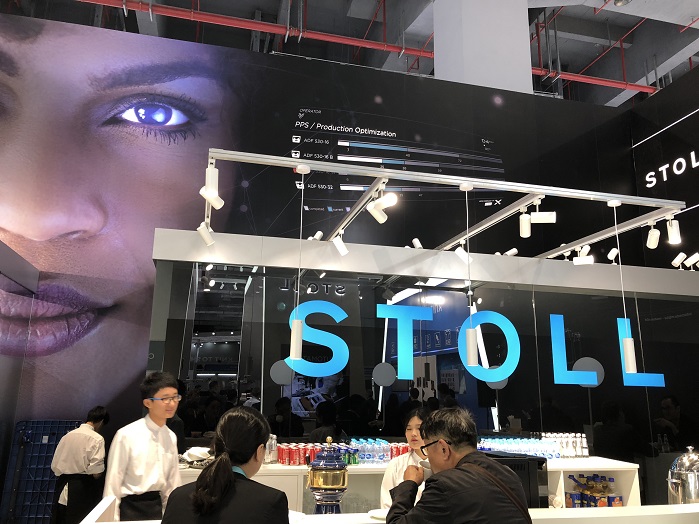 In Shanghai Stoll exhibited the ADF 830-24 W knit & wear machine, the first knit & wear model in the company's new generation ADF range. The machine is currently available in knit & wear format in gauges E6.2 and E7.2 and will soon be available in gauge E9.2. Also, on show was a redesigned CMS 830 HP knit & wear machine in gauge E9.2.
Chinese puzzle
If further evidence was needed of the imminent digitalisation of China's domestic knitwear manufacturing industry, then visitors needed to look no further then Chinese machine builder Cixing.
Cixing as a company recently split with a new player emerging in Beworth, a flat knitting machine builder which claims to employ 700 people and have an annual production capacity, just one and a half years after its incorporation. Accordingly, Cixing's booth at ITMA Asia + CITME was not as large as at previous exhibitions but there was a big emphasis on its European Steiger brand, with Steiger technology occupying much of the booth.
At the entrance to the Cixing booth there was a cordoned off area housing six machines, which could only be entered by being accompanied by a designated Cixing staff member. Of the six machines, one was a Steiger JAUNS 3.130SC 14M fully-fashioned intarsia machine and the others were all Steiger KS3-72C-II models in a range of gauges – 7.2, 9.2, 10.2, 11.2 and 12.2.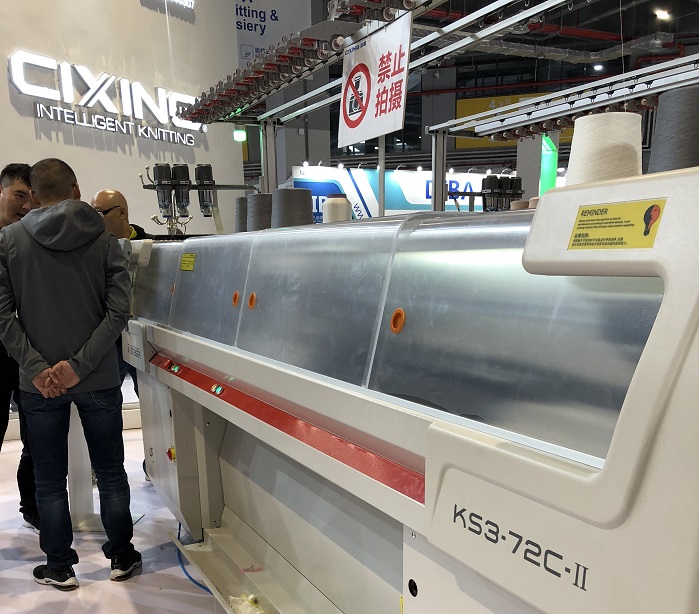 The KS3-72C is a brand-new range of complete garment knitting machines which Cixing staff and Cixing-Steiger product catalogues claim are actually four-needlebed machines. To date, only Japanese technology leader Shima Seiki has developed a four needlebed machine. According to Daniel Chen, a Regional Sales Manager at Cixing, who escorted me on a tour of the booth, the machines were definitely four needlebed machines with needles and selector jacks on all four needlebeds.
The normal clear Perspex safety covers on the machines were semi-opaque making it impossible to see inside the machines. However, when individual machines stopped for faults and the guards were opened, it was clear that the machines were v-bed machines with transfer type beds on top. Garments on display also showed that alternate needles knitting had been employed and not four needlebed knitting, as claimed by Cixing.
So, what was all the smoke and mirrors about? Well, it seems that Cixing has also sensed the imminent automation opportunity in the Chinese domestic market – no surprise there. But it appears it is not quite ready with its four-needlebed technology. This was a signal to its rivals and to China's domestic manufacturers that it will be ready soon - rumours say that Cixing does have a four needlebed machine in development but that development is still at quite an early stage.
Shima Seiki started developing four needlebed knitting technology way back in the 80s and so its original patents have long expired. However, the Japanese company has innumerable patents around its digital knitting technology and advanced Wholegarment knitting techniques and is likely to defend these vigorously.
Whatever happens in the battle to automate, it is clear that China's domestic manufacturers will adopt complete garment knitting solutions soon. However, this is likely to be a mix of advanced four needlebed technology and alternate needle v-bed machines – four needlebed offers the ultimate in complex seam free garments whilst v-bed alternate needle knitting offers more flexibility at a lower cost, allowing the user to switch between seam free production and conventional shaped knitwear production.
The lines have been drawn – now let battle commence.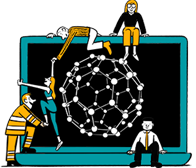 Business intelligence for the fibre, textiles and apparel industries: technologies, innovations, markets, investments, trade policy, sourcing, strategy...
Find out more