Everybody I speak to says going to Pitti Filati is always a very pleasant experience: the fair is small, Florence is a beautiful city, there are plenty of great places to eat and drink and the weather is great (at least in the summer!). For me, it's not only that, but it's going back to the place where I grew up and rediscover its textile heritage.
Every time this is a reminder of how important that link is for my working life, having been trained in the UK and being able to work at the heart of one of the most important centres for the spinning industry in Europe, which also happens to be the place where I am from.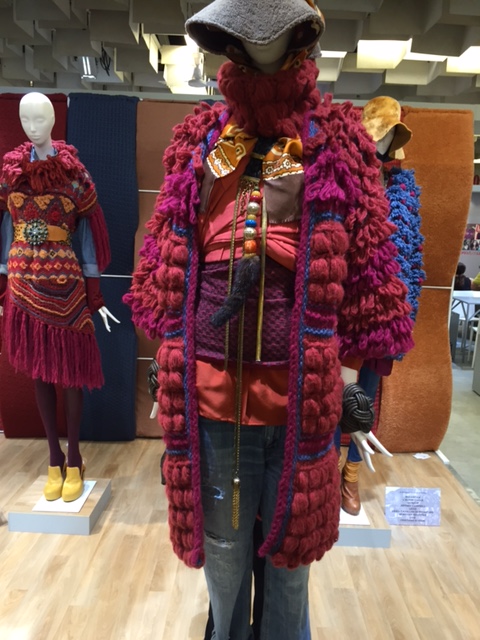 This edition was particularly successful, even before it started some of the organisers said they were expecting a high number of visitors. The fair was particularly energetic, also thanks to the multitude of initiatives that make Pitti Filati not only a trade show, but an exciting event for the whole knitwear industry.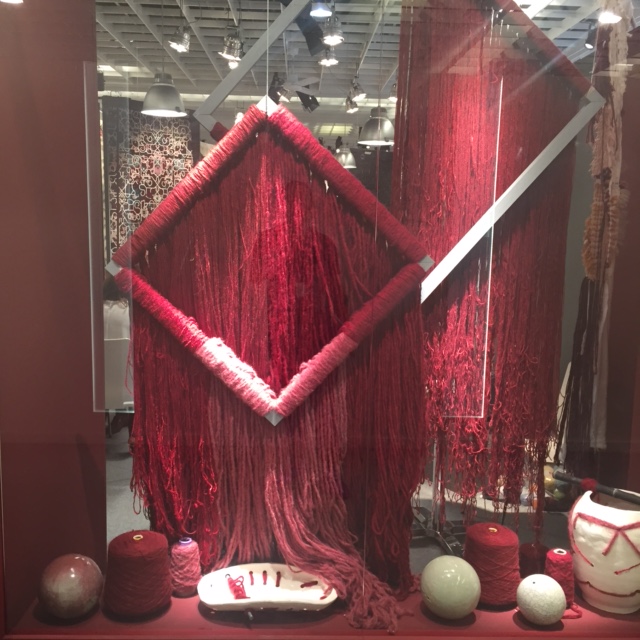 The layout of the Research Area was very relaxed and inviting: Angelo Figus and Nicola Miller presented around 10 swatches and one outfit for every theme. Every swatch was like a precious jewel, presented on its own plinth like a work of art. We developed some swatches for every theme, and I also created the fabrics and the sweater for the "Mending" theme. There was also a video installation for each theme, where various artisans were filmed at work. I wasn't involved with this part of the work but Luca Viani, who worked closely with Angelo on the realisation of the film, explained it was quite hard to find people who still carried on doing those ancient crafts, and how peculiar it was for them to be filmed for such a project that was so different to their occupation.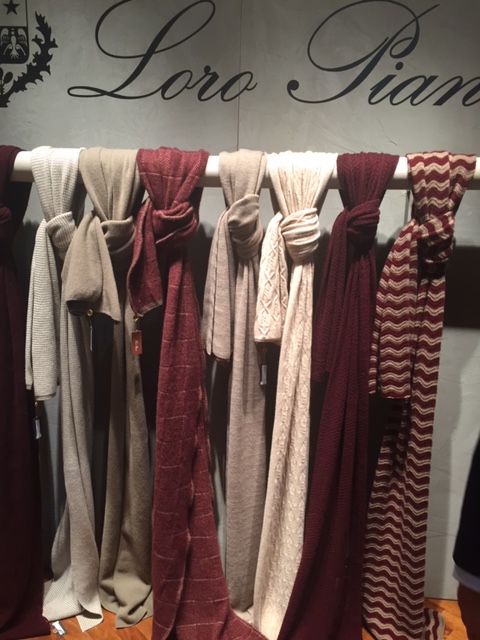 Feel The Yarn has also become a regular initiative during the summer fair, the brief DUAL (you can read more about this on my report) encouraged students to experiments with different finishings, like bonding and needle punching. I really enjoyed the work of the students from the Royal College of Art, of course I am going to be a little biased here but I think the quality of their work and their vision was really interesting. I particularly liked Kirsty Lee Eells work, the rawness of the garments she presented was very appealing: clashing fabrics and textures were crudely bonded together creating contrasting layers, both in colour and weight.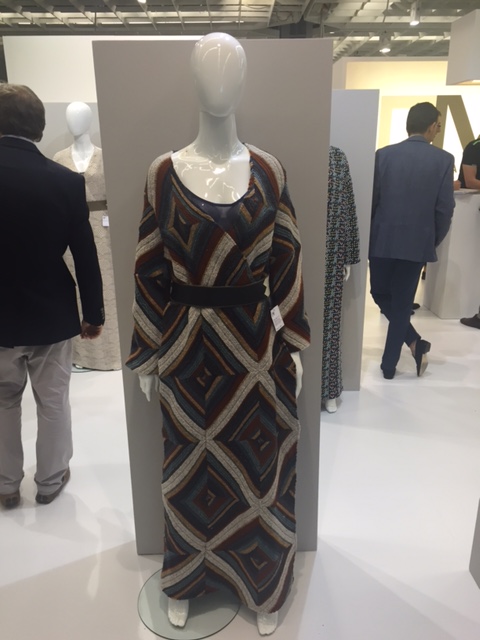 I absolutely love this aesthetic, I am sure this spirit of rebellion that goes against sartorial canons of perfections is coming back. Nicola Miller and Angelo Figus also talk about this new idea of luxury which is inherent to an item's history, its value being established by the signs of time, its scars and all the repairs that have enabled our beloved item to survive and evolve into the object that it is today.
The celebration of excellent craftsmanship was also very evident at the Shima Seiki stand: on this occasion the representatives of the popular Japanese company decided to bring one of their new SRY machines for a demonstration. They showcased an exclusive collection of garments, designed and made by Shima Seiki Italia, some of them knitted, some printed, and inspired by a "gipsy" theme (a very recurrent one throughout the whole fair). The Shima stand seems to grow season after season, this time the machine manufacturer also invited some of their clients to show their products on their stand along them.
Moda Futuribile, promoted by Dyloan studio, was also one of my favourite spots at Pitti. I have already talked about their project in my Pitti Filati report so I won't repeat myself here, but I want to express how important these initiatives are: I truly believe Loreto Di Rienzo, one of the CEOs of Dyloan Studio, is one of the few Italian entrepreneurs left with a very strong vision.
With Moda Futuribile Dyloan has created a perfect platform where designers can push and showcase their skills and the amazing technological solutions that the studio can offer, along the ones of the other companies involved.
This article is also appears in...