Circular Knitting
Biodegradable fabrics range from Maglificio Ripa
New collection puts Italian knitter in the front line in combatting the presence of microplastics in the oceans and landfills.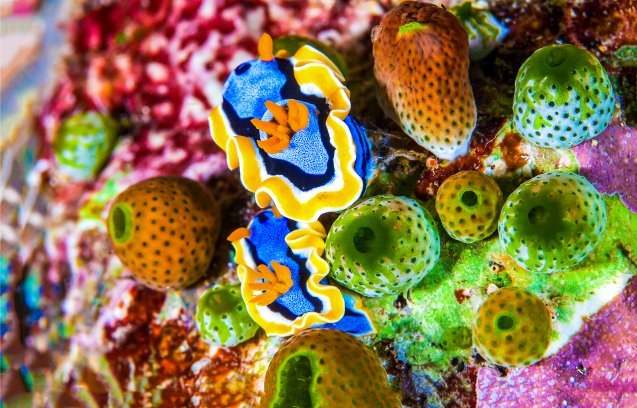 2nd July 2021
Knitting Industry
| Spino d'Adda (CR), Italy
Italian circular knitted fabrics producer Maglificio Ripa says it is becoming even greener with the launch of a new collection of biodegradable fabrics. The Lombardy based company has developed a project with Israeli fibre maker Nilit, that it says, puts it in the front line in combatting the presence of microplastics in the oceans and landfills.
"By 2030 consumption of sustainable clothing will grow by more than 30%," highlights Luca Bianco, CEO of Maglificio Ripa. "And we are ready to offer our customers innovative solutions that can give added value to each garment and above all respect the environment in which we live."
This trend is also growing vertically, and it marks the transition from a linear economy to a circular one
"The market needed to undergo a major change and consumers needed to know they were buying an eco-responsible and sustainable fabric. This is a cultural revolution, which is not always just about greenwashing, but more so about a new and more mature awareness that exists, accelerated in part by the pandemic, which has changed the entire supply chain, from fibre to the final product."
Bianco continues: "This trend is also growing vertically, and it marks the transition from a linear economy to a circular one. Today we present ourselves to the market with a range of products under the Earth brand that expresses highly functional qualities and respect for the environment. We have now added to this very successful, well-received collection a line of bio-responsible fabrics made with the Sensil BioCare fibre, designed especially for leggings, athleisure, sportswear, and beachwear."
According to Bianco, this sustainable nylon 6.6 with unique features is capable of reducing textile pollution in the oceans and landfills while maintaining unchanged quality and improved environmental impact as well as representing one more step towards the solution to textile pollution in the environment.
"It is a project we strongly believe in and is part of an accelerated effort towards sustainability, with research and investments at its core so we may offer our customers the best performing, most contemporary, and increasingly eco-responsible fabrics possible," adds Bianco.
The new collection is characterized by integrated technology that, as demonstrated by an independent laboratory, can break down fibres much more quickly than conventional nylon. The tests carried out in landfill soil and seawater simulations helped to gain a better understanding of the potential impact of Sensil BioCare on both ecosystems.
Compared to nylon fibre, without this technology, Bianco explains, Sensil BioCare showed a remarkable ability to disintegrate in both simulated environments throughout the periods of testing.
During the original testing, Sensil BioCare yarns proved to decompose faster than traditional nylon. The tests were carried out according to the ASTM D6691 standard test method for the Determination of the Aerobic Biodegradation of Plastic Materials in the Marine Environment, and the ASTM D5511 standard test method for the Determination of the Anaerobic Biodegradation of Plastic Materials in Anaerobic Digestion conditions with high solids content. These surprising and promising results emphasize a valid reduction of waste accumulation, both in ocean waters and landfill soils, Bianco adds.
The special technology behind Sensil BioCare does not deteriorate or wear out, nor does it interfere with other performing additives, or finishes and dyes. Sensil BioCare is additionally, made sustainably according to TPS (Total Product Sustainability) criteria guaranteed by Nilit.
"Featured Maglificio Ripa's fabrics made with Sensil BioCare are known for are the long-standing requisites they fulfil, their super softness and fine aesthetics, and their ability now to guarantee the sustainable feature of their type of clothing all at the same time. This is something consumers appreciate who as well are likewise responsible and even more satisfied with the idea of being able to contribute themselves to the implementation of eco-sustainable solutions," Luca Bianco concludes.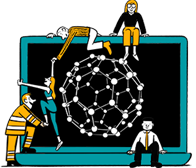 Business intelligence for the fibre, textiles and apparel industries: technologies, innovations, markets, investments, trade policy, sourcing, strategy...
Find out more