21st May 2018, Castel Goffredo
Boggiani Renato presents new machine at FIMAST
Boggiani Renato, an Italian company offering maintenance, repair and sale of industrial machines for sewing the stockings, will exhibit its latest solutions and explain the working process of its new Easy 128 System 1.0 machine at the upcoming FIMAST, a leading trade fair for hosiery and sock manufacturing machinery, which takes place in Brescia, Italy, next week.
According to the manufacturer, the new machine is realised with an innovative technology, which allows the tubular finishing (tights-socks- bands) in different woven types. This process is said to improve comfort, wearability and provide the right adherence of the treated garment to the body. "This is to prevent it from slipping when worn. The new machine is also eco-friendly, thanks to the reduced energy consumption and the absence of acoustic emissions," the company explained.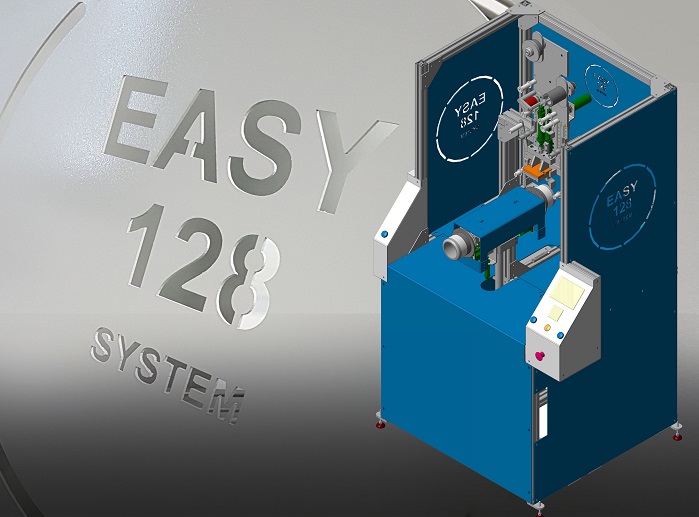 Based in based in Castel Goffredo, the Italian hosiery capital, Boggiani Renato has been supplying spare parts, as well as new, used and regenerated machines for assembly and finishing of tights, like Union Special, Takatori, Detexomat, Solis and Yuki, to the hosiery industry, for 30 years now.
The company also offers a range of services, including maintenance of tight assembly machines, revision of new machines for tight assembly and Union Special sewing machines, providing needles and spare parts for machines of different brands, re-rubbering services for needle plates, griefs and clamps for Takatori, sharpening for scissors, chain cutter, knives and hacksaws, and ultrasound washing for cylinders and circular knitting machines.
Brescia in Italy and its surrounding area has always been one of the most important manufacturing centres for hosiery and sock manufacturing machinery, as well as home to many internationally renowned producers of socks and hosiery. FIMAST, a leading Italian show for hosiery and knitting machinery, will welcome its visitors at the Brixia Forum, Fiera di Brescia, next week.
According to organisers, FIMAST is the most important event in order to get contacts and new solutions for a more economical and creative production in Italy: the heart of European production tradition. The event will present the latest in preparatory machines, yarns and hosiery accessories, circular hosiery knitting machines, linking, sewing and assembling machines, dyeing and finishing machines, packaging machines and accessories machines, accessories, computer equipment, control systems and services.
This article is also appears in...