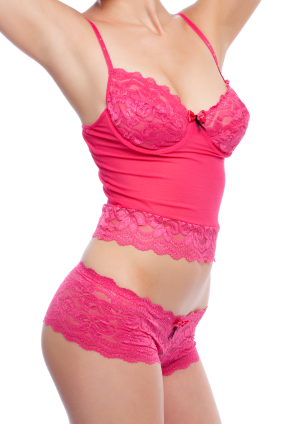 Two Brandix Apparel Solutions – Lingerie Cluster manufacturing facilities in Nittambuwa have been awarded Eco Factory Attributes by the global retail giant Marks & Spencer (M&S) in recognition for achievements in reducing their environmental footprint.
The two factories have reduced energy and water consumption by 30% and 15% respectively and are recycling or reusing 100% of their solid waste, enabling them to score 91 points out of 100 at the M&S Eco Factory Audit.
Eco Factory Attribute
The Eco Factory Attribute is awarded under Marks & Spencer's Plan A initiative, which was launched in January 2007 to combat climate change, reduce waste, use sustainable raw materials, trade ethically, and help customers to lead healthier lifestyles with an aspiration to be the industry leader in sustainable consumption and production.
It is intended to produce products with integrity by using the most sustainable raw materials available and to work with factories operating to the highest environmental and social standards, thus encouraging suppliers around the world to make their supply chains carbon neutral through Green manufacturing processes.
Important achievements
With the latest certifications, the Brandix Group has seven Eco Attribute recipient factories at Koggala, Seeduwa, Giritalé and Nittambuwa in Sri Lanka and one each in India and Bangladesh.
"Reducing the impact of our operations on the environment is a key group initiative and a continuing process at Brandix, and progressively encompasses more manufacturing locations, as we reach and surpass enterprise wide annual targets for reducing our carbon footprint," said Rajiv Malalasekera, CEO of Brandix Apparel Solutions – Lingerie Cluster.
"Along the way, factories that produce apparel for Marks & Spencer qualify for Eco Factory Attributes, which are important independent certifications of their sustainability linked achievements."
Waste reduction
At Plants I and II of Brandix Apparel Solutions – Lingerie Cluster, the installation of energy efficient air conditioning, solar water heaters and skylights and modifications to the compressed air system resulted in reductions in energy consumption.
The installation of low flow water fixtures and dual flushing systems in toilets also generated savings of water, the company reports. These plants are said to no longer generate solid waste for disposal, and food waste has also been reduced to a minimum.
Overall, conservation initiatives across the Group have enabled Brandix to reduce electricity consumption per product by 12% in 2013-14 over the previous year, and cut water consumption by 2.6% during the same period.
This article is also appears in...