23rd December 2016, Barcelona
BSTIM knitwear fair to promote sustainable fashion
The next edition of BSTIM, a professional showroom that aims to give an answer to the proximity supplying needs of the fashion industry, will promote sustainable fashion.
The show organiser Fira d'Igualada, the Textile Group FAGEPI and the City Council of Igualada, have decided to focus on environmental and social responsibility in design, manufacturing and commercialisation stages at the upcoming show edition. The trade fair will take place from 22-23 February in Igualada, Barcelona.
Sustainable fashion
Within the movement of sustainable fashion, one of the upward trends is circular economy, which requires production with little environmental impact starting with a 100% recyclable raw materials that can be recycled again after the use of the product. Therefore, the efficient use of materials and resources such as water and energy and the reduction of waste must be taken into account.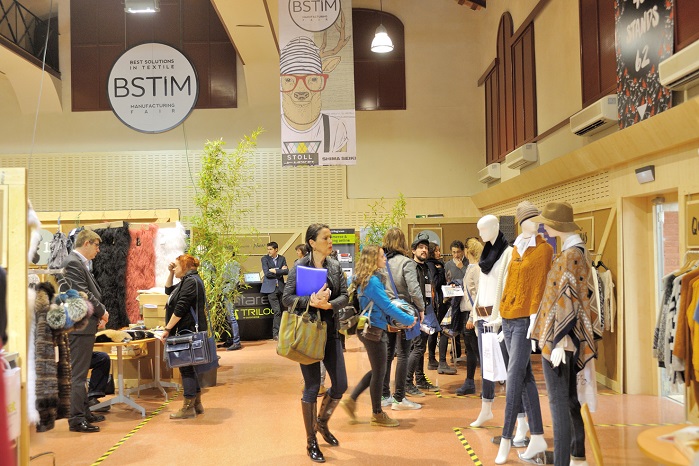 In the setting of BSTIM fair there are going to be spaces for textile enterprises producing sustainable fashion, and different activities will be organised to help promote it. Fira d'Igualada, the fair organiser, uses recyclable materials in its production of spaces for exhibitors and of the fair grounds. Moreover, the consumption of materials and products of the organisation come from local suppliers, it reports.
Congress for Sustainability
The Congress for Sustainability is going to be held in Igualada on 21 February, on the day before the fair, promoted by the Group of Innovative Enterprises, the City Council of Igualada, the European Textile Collectivities Association, the Catalan Employment Agency, and the Technological Center FITEX.
This congress, which will be attended by more than 100 professionals of the sector, will feature a presentation by a leading international expert on innovation, who will talk about new business models in the textile and fashion sector. The event will also include representatives of industry enterprises that are working with a vision of sustainability applied to their businesses, and a round table where different Catalan technology centres will discuss their projects and activities associated with sustainable practices.
The Congress will be held at Museu de la Pell d'Igualada i comarcal de l'Anoia (Igualada's Leather and regional Anoia Museum) and will be open to all professionals of the textile and fashion sector.
Last edition
The last edition of BSTIM closed welcoming 1,500 professional visitors, including buyers from high-premium brands such as El Corte Inglés, Nice Things, Wom&Now, Rita Row, TCN, Sita Murt, and Naulover, and buyers from different international groups like Inditex Group, Desigual, and Cortefiel.
The show hosted 70 exhibitors who were mainly Spanish manufacturers, industrial enterprises that make finished dressmaking pieces, knitting and swimwear, with the capacity to serve the finished product adapted to different volumes and manufacturing conditions.
This article is also appears in...