Another year has gone and another bunch of new graduates are ready to show their talents to the industry. Last Friday Bucks New Uni held their private view during which the work of their knitted, printed textiles and surface design students was shown.
The quality of the work was outstanding, as usual the knit students, under the tutelage of Fiona Ross who is sadly retiring this year, produced some really fantastic fabrics and garments.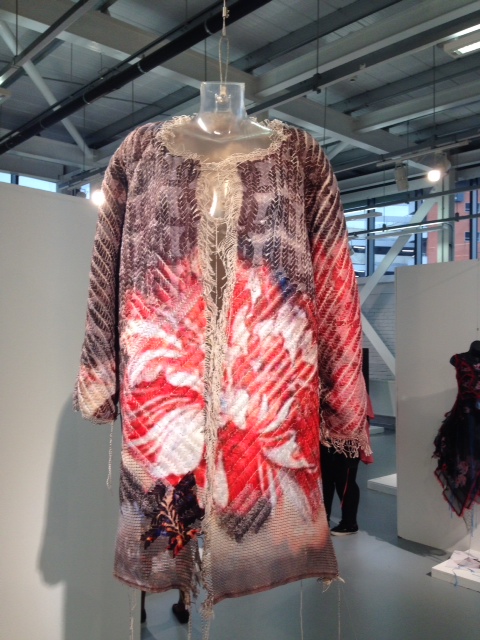 Emmeline Kellett showed some very interesting knits in various gauges and textures with some delicate graphic motifs.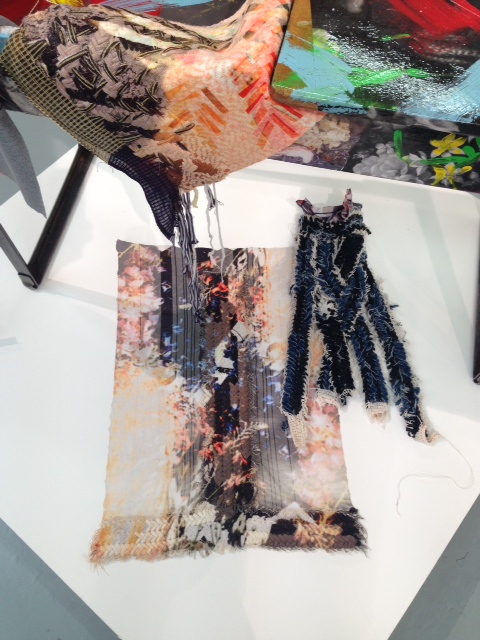 Rebecca Millyard knits were very intricate and incredibly decorative, showing a vast array of skills and techniques both in hand and machine knitting.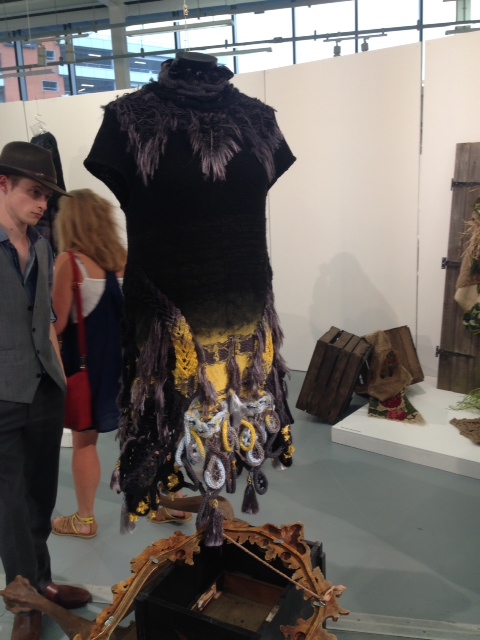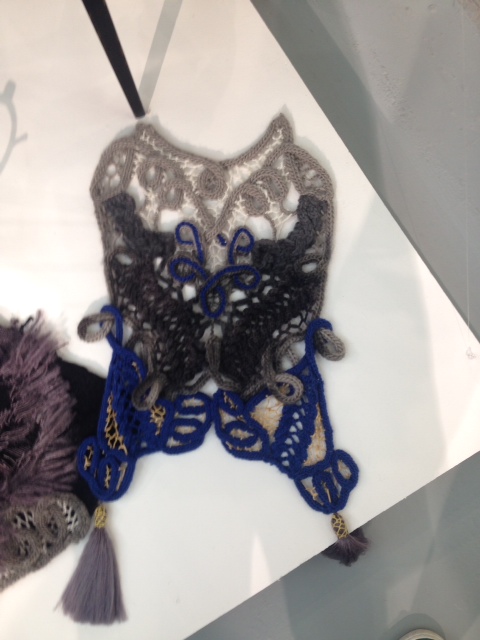 Rhiannon Montomery's work played on the mix between weave and knit, weave patterns were knitted in dark, elegant colours and accentuated in some areas with hints of lurex.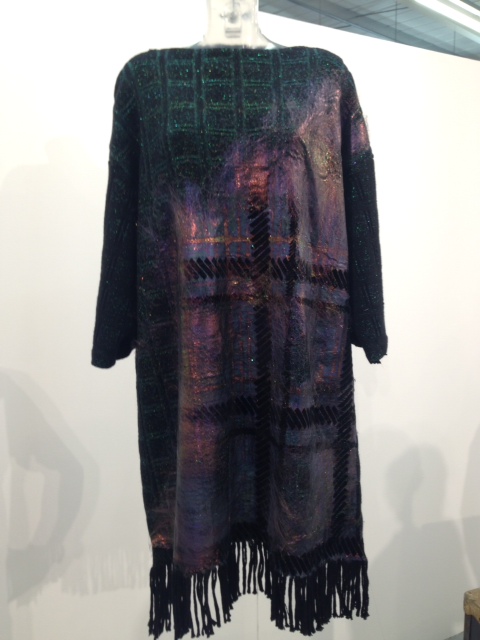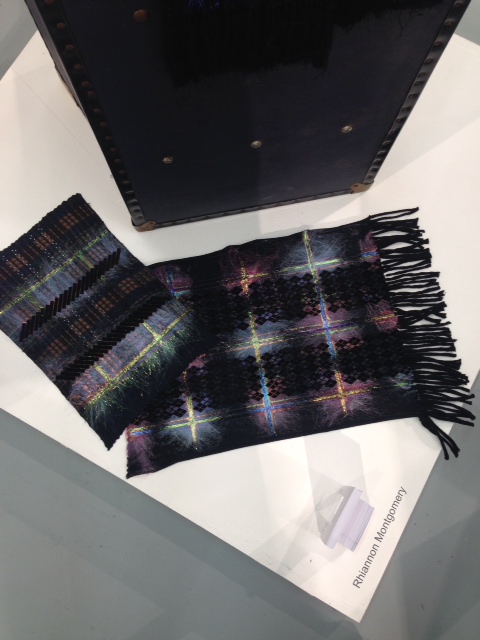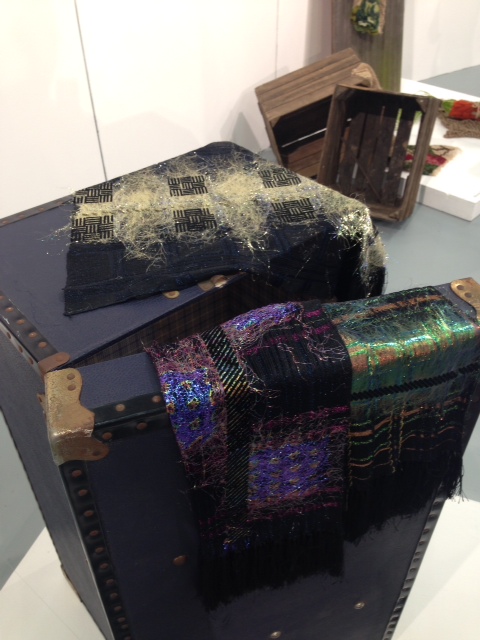 Monika Haeussler Goeschl showed some very delicate knits with paper and paper yarns, both for fashion and interiors.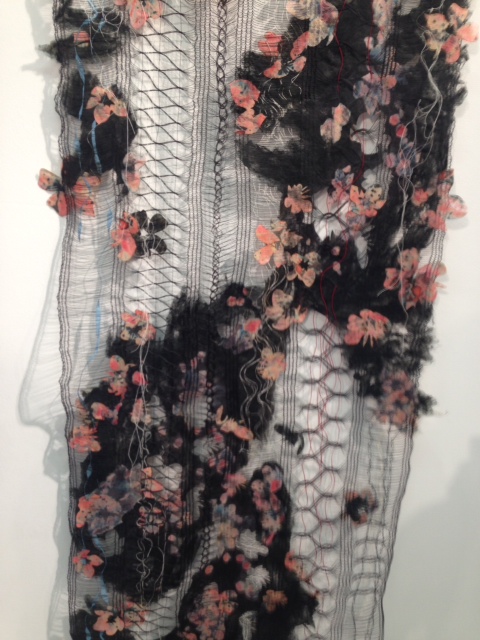 Adana Akanesians used various materials combined with fine gauge knits to create her jewellery pieces.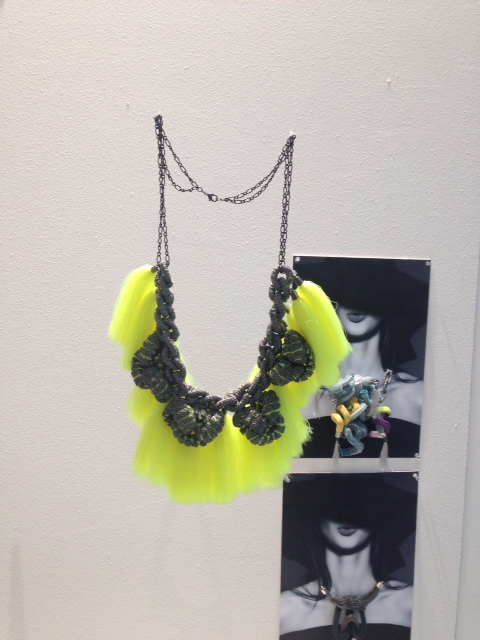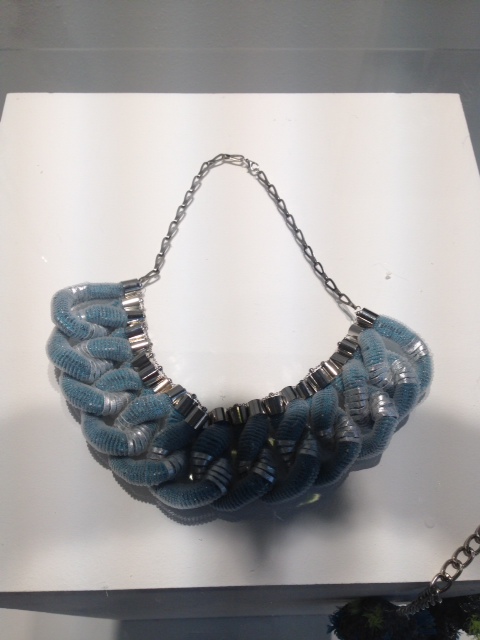 Anee Karimi's menswear knits featured some fully fashioned motifs with flowery prints.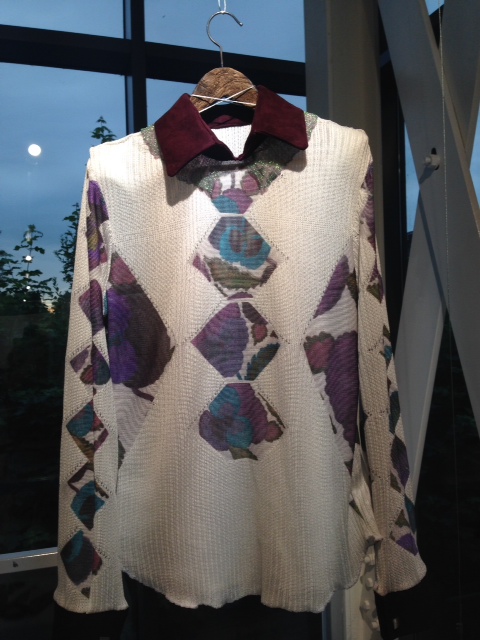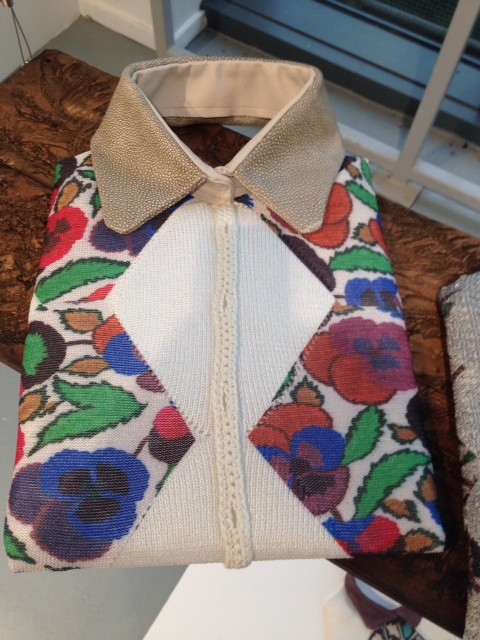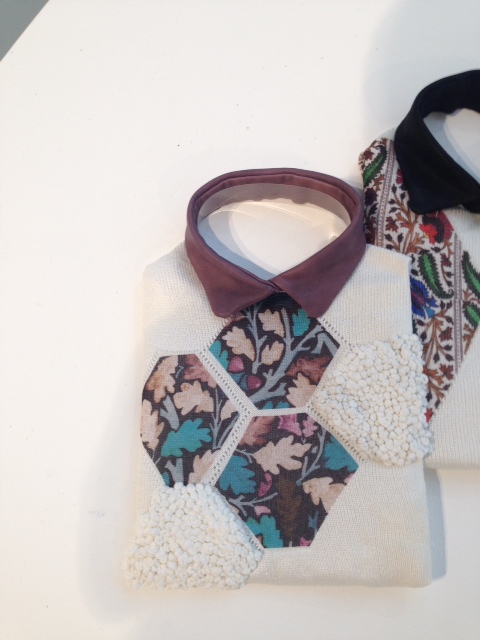 Elle Thompson showed some exquisite trims using hand processes, like macrame, and fur.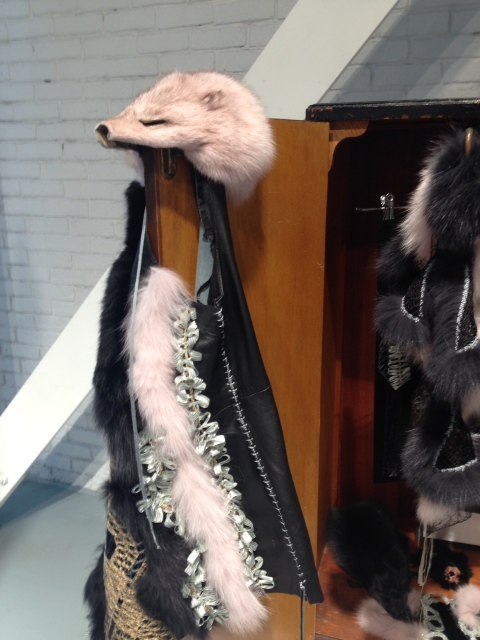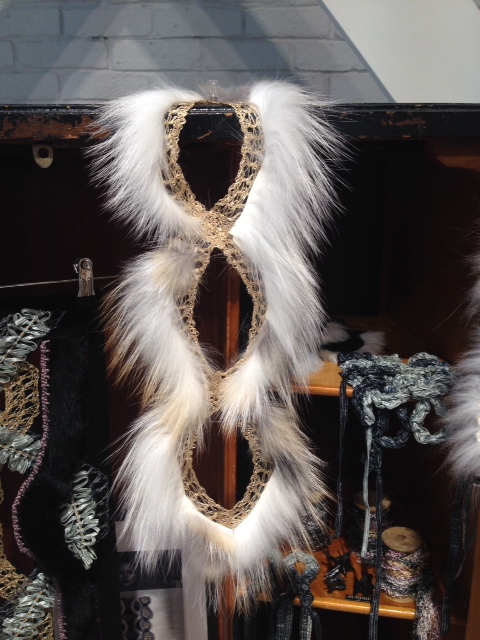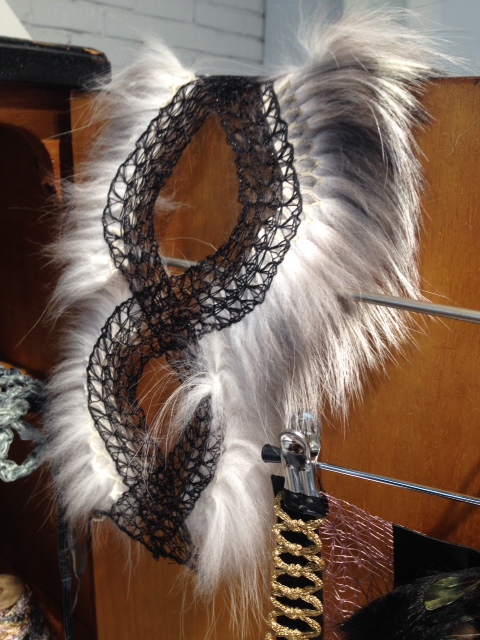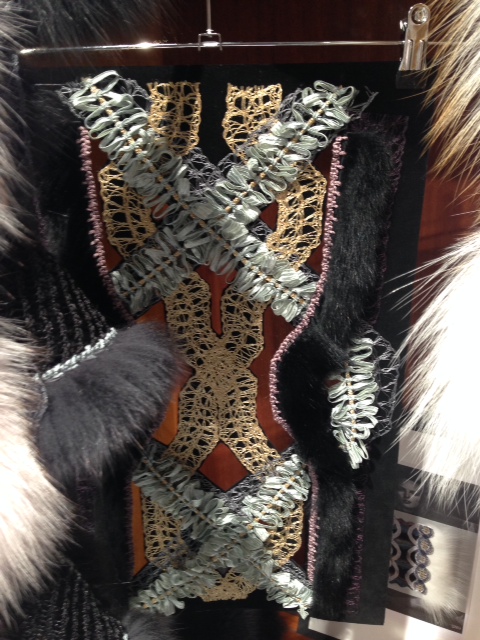 Helen Bailey presented some fabrics with hand manipulated chevrons in a mix of see through yarns.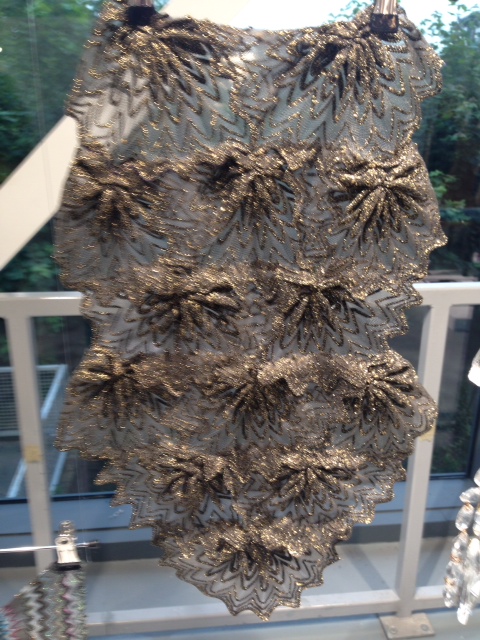 If you have missed the show at Bucks you can see it again at New Designers at the Design Centre in Islington, London, next week.
This article is also appears in...