Most colleges in the UK have started showing the work of many new graduates across the country, it's always very inspiring seeing the culmination of three years' work in a show.
Last week it was the turn of Bucks New Uni to showcase the talent of their new Textiles graduates. The BA in Textiles at Bucks is divided into several specialism: knit, print and surface design.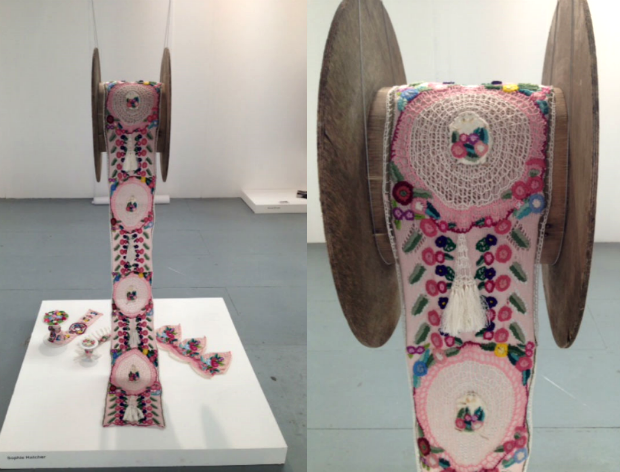 I must admit that every year I have been to New Deigners, the exhibition held at the Business Design Centre in London where all new graduates from many universities across the country show their work at the end of June, the standard, the creativity and the innovation of the knit students in particular from Bucks were outstanding.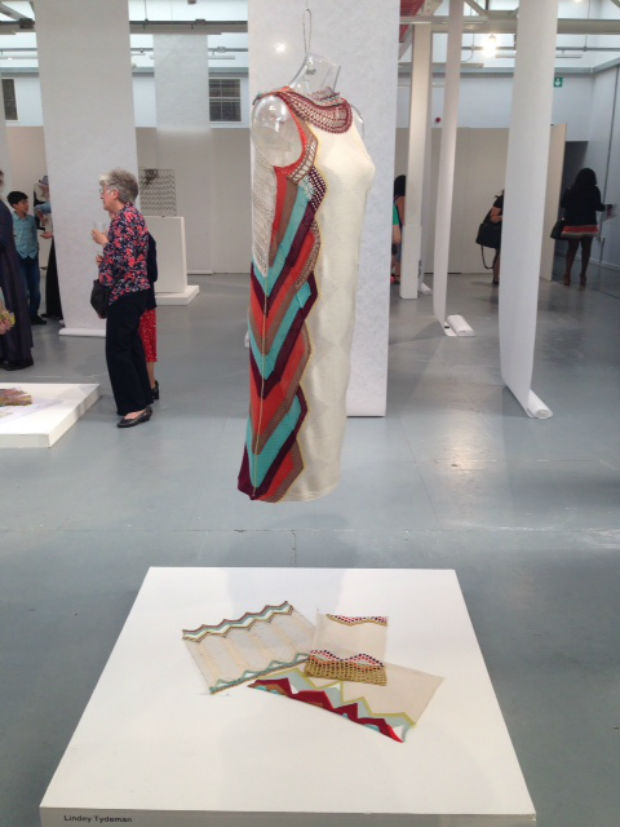 This year the graduates presented mainly garments with some very interesting techniques.
Judith Watson researched traditional carpets and Aran knitting and in her pieces she merged traditional techniques from these two different areas.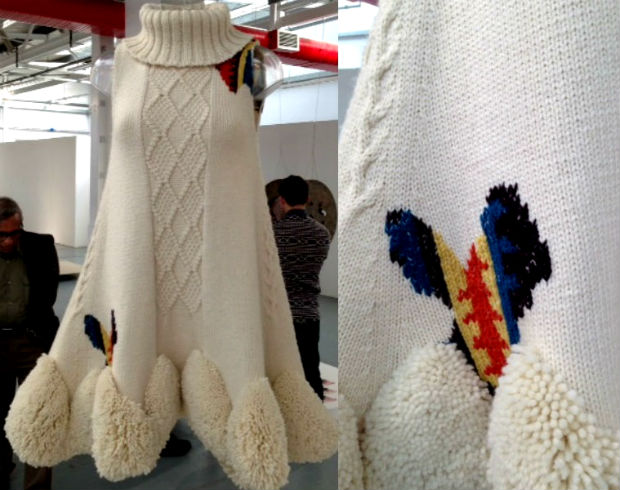 Sophie Hatcher made some oversized ribbons with crochet, appliqué and an exquisitely dark twist: the skin of some dead mice adorned the centre of her pieces.
Sarah Bridle menswear pieces combined some cleverly engineered knit fabrics with neoprene, Emma Pengilly whimsical piece was also a show stopper.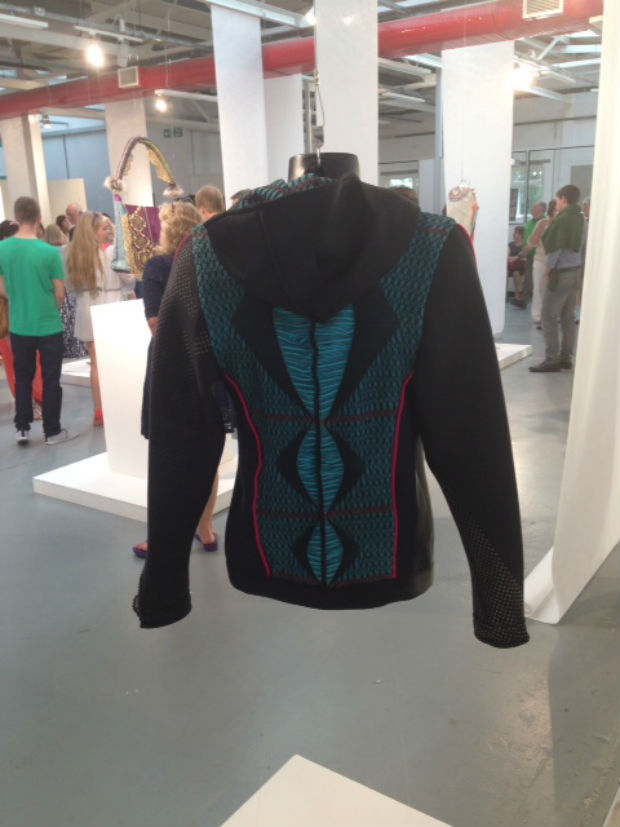 The students will show again at New Designers, Business Design Centre, London, from the 27th to the 29th of June.