Hosiery/​Seamless
Busi Giovanni expands to meet demand for advanced compression hosiery machines
The family owned company is to make over 250 machines this year as part of its plans to be able to offer suitable lead times to meet market requirements.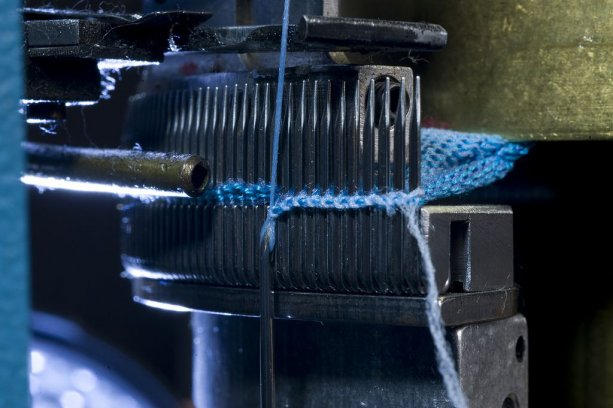 19th January 2015
Knitting Industry
| Brescia, Italy
Italian hosiery knitting machine builder Busi Giovanni is expanding its production capacity as demand grows for its BUSI MEDICAL range of compression hosiery knitting machines and other products.
To meet growing demand for the BUSI MEDICAL and other sock machine ranges the family owned company is now planning to increase its production capacity.
Currently Busi has the capacity to produce around 200 machines per year at its factory near Brescia but it needs to increase its manufacturing capacity in order to be able to offer suitable lead times to meet market requirements. The company plans to make over 250 machines this year.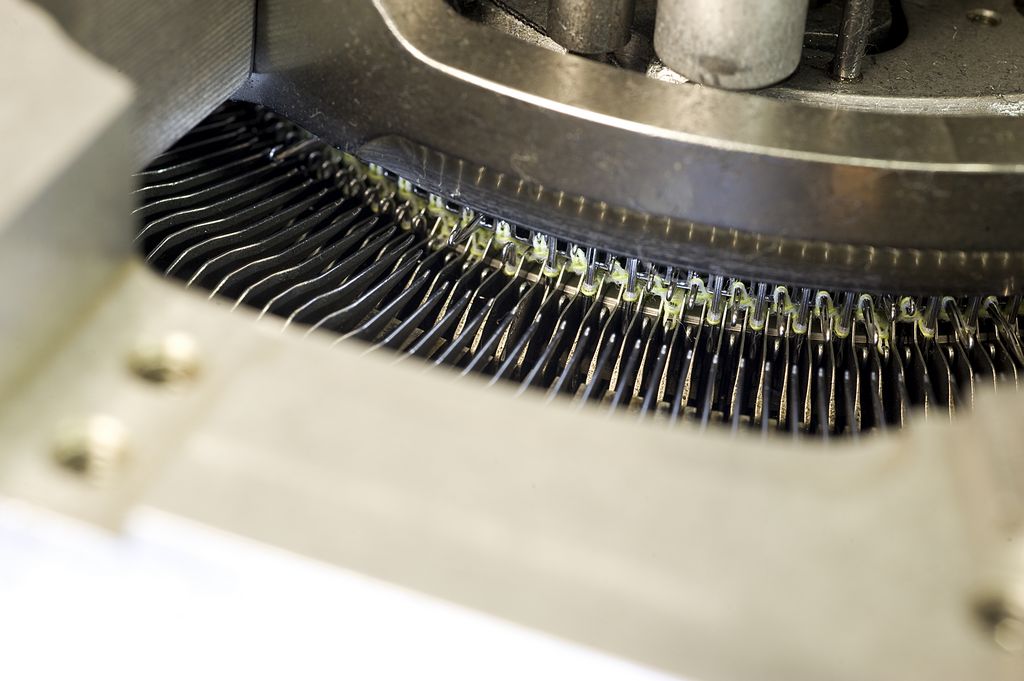 Commenting on the company's growth strategy Managing Director Gianmario Busi said:
"Busi Giovanni is known as a technology leader but also for the quality of its machines. Our capacity expansion plans take this into account and we will not compromise on the quality we are known for around the world."
"We plan to outsource the manufacture of certain components in the Brescia area from companies who are known for their expertise and quality production and that can meet our exacting standards. Final machine assembly and testing will take place in our own factory here in Brescia for the additional machines we plan to make."
The strategy makes absolute sense as the Brescia area still maintains the world's best hosiery machinery manufacturing skills and know-how.
BUSI Medical for compression hosiery
The BUSI MEDICAL compression hosiery-knitting machine offers several significant advantages over similar competitor machines, which are currently available on the market. One of the main advantages for example is that Busi's machine has both dial as well as cylinder needles, which enable it to knit true 1x1 rib compression socks.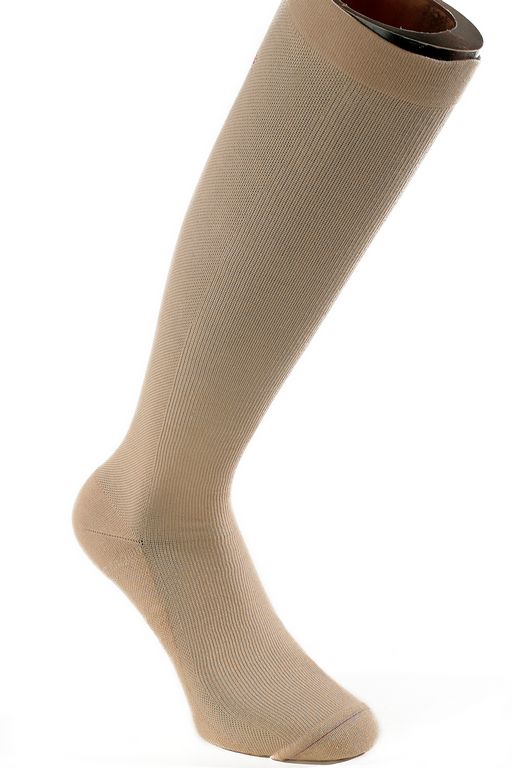 This is one of the technical innovations, which Busi has become known for in general socks manufacturing and makes it unique in medical compression stocking manufacture. Most compression socks are made in plain and mock rib structures, which do not offer the same compression properties as true rib socks.
New 4½" version with two feeds in the elastic
Normally the BUSI MEDICAL machine is available in 3½", 3¾" and 4" diameters and in gauges 48, 54 and 70 or in a range of needle counts from 180 to 320, which runs at speeds of up to 300rpm. However, as of now the machine is now available in a brand new 4½" format.
According to Busi however, the addition of a 4½" machine gives the BUSI MEDICAL much wider appeal in the market. Plans are also afoot to introduce a 5" model, which will allow the production of compression tights as well as knee high stockings.
Another new feature of the BUSI MEDICAL PANTYHOSE machine in 4½" diameter is that it has two feeds for the elastic as well as for knitting thus having a good production also in case of pantyhose.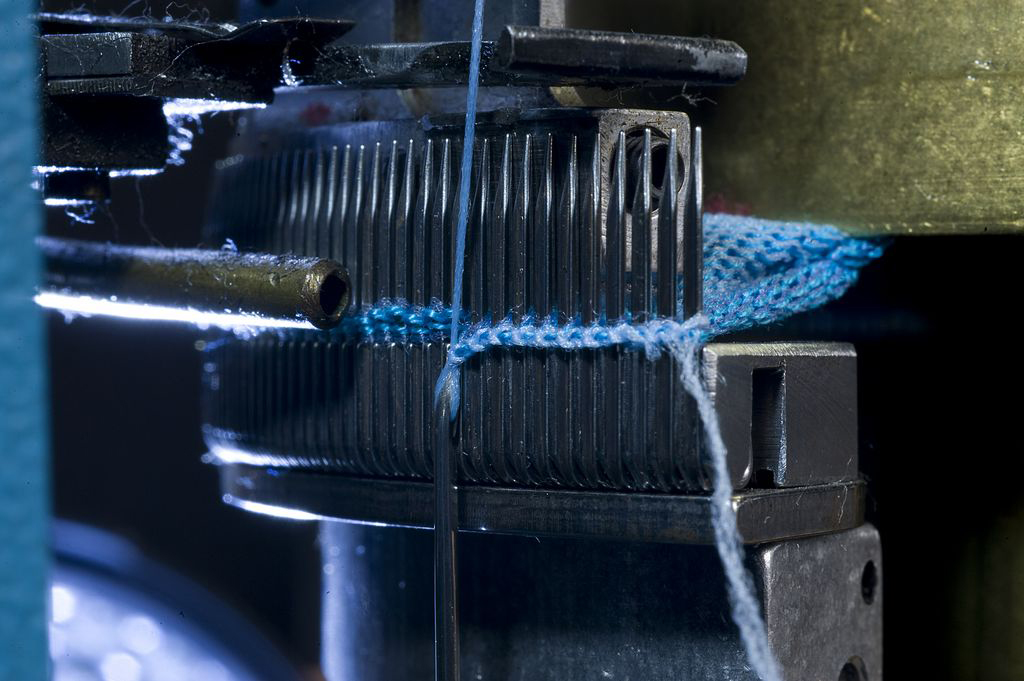 The BUSI MEDICAL produces class 1, 2 and 3 medical compression stockings and is used by leading producers including French company Gibaud in its Confort Tech range.
Technical details
BUSI MEDICAL is a high production single cylinder sock machine with latch needles in the dial which enable it to produce all three classes of medical compression socks in true rib or plain with elastic via electronic control and two knitting feeds.
Graduated compression is achievable through the multi-stiffening that can be activated at the same time in all the step motors and through the graduation of the feeding of the covered elastic yarn. Needle selection is made by eight electromechanical actuators.
Additionally the BUSI MEDICAL can produce socks with double welt and mock rib with elastic using its dial needles. Another possibility is adding mesh patterns in two feeds on a base of flat stitch and mock rib. 'Embroidery' patterns can also be added in up to 5 colours per course on the same base structures.
Different machine diameters and needle counts allow the user to achieve the desired stocking sizes whilst meeting the required constant compression values.
Automatic toe closing
Another Busi technical innovation, which is also highly regarded in socks manufacturing is the company's Rimaglio automatic 'loop by loop' toe closing device, and this can be fitted to the BUSI MEDICAL as an option.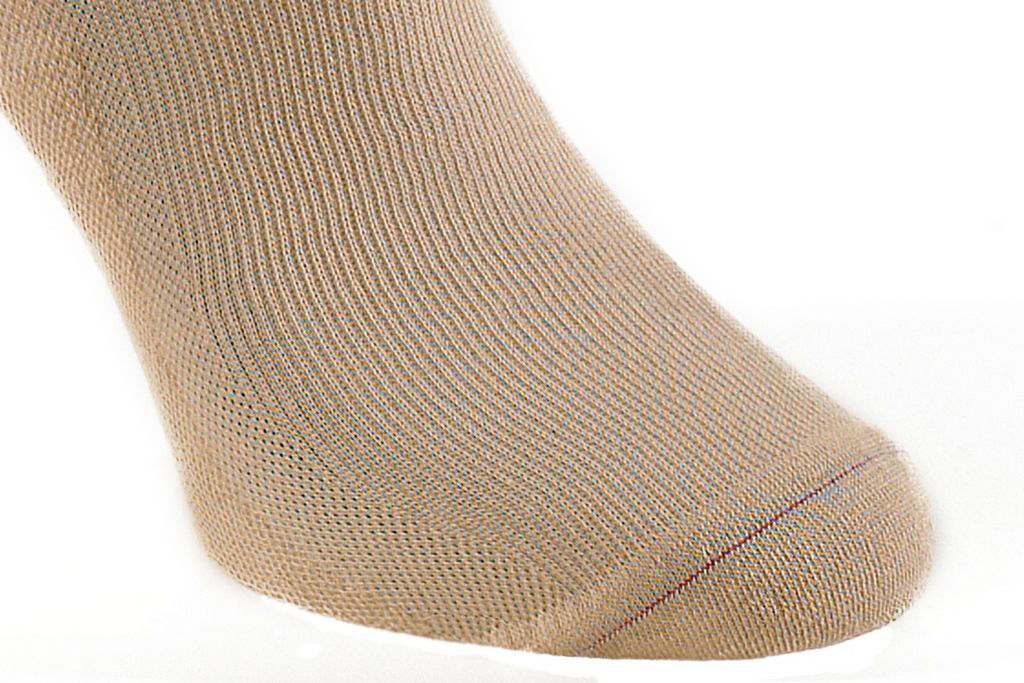 According to the company, no other machine in the market can offer the same feature. "This is an extremely important factor, since true linking represents a great quality enhancement, considering the fact that medical socks are normally sewn on overlock machines that give quite thick and teasing sewing lines. Not to forget is the fact that the sewing is totally automatic and therefore one manual operation is skipped," says Busi's Marketing Manager Michele Castagna.
5 colour branded compression stockings
Another BUSI MEDICAL advantage over competitor machines is the possibility of using the 5-colour patterning feature to embed high quality branding details or sizing information in the stocking. Busi says its competitors machines are much more limited in their patterning possibilities which results in a limitation of the above described possibilities of branding and personalizing the articles.
"All of these factors make BUSI MEDICAL machines more suitable for manufacturing higher quality compression socks and at a lower price than competitors in the same marketing segment. The optional toe-closing device ensures a completely finished product extremely fast," Castagna explains.
Diabetic socks
Busi's RIMAGLIO closed toe feature is also said to be ideal for diabetic socks where seamed socks are out of the question due to the discomfort they can cause. RIMAGLIO 2.0 is a mechanically 'cleaner' or simpler system than its predecessor, which has been designed to minimise downtime and facilitate easier maintenance.
Compression stockings with terry
As compression hosiery markets continue to become increasingly sophisticated, Busi expects producers to switch to more sophisticated machines and therefore it offers the BUSI MEDICAL TERRY with terry knitting facility for compression hosiery with added comfort and protection.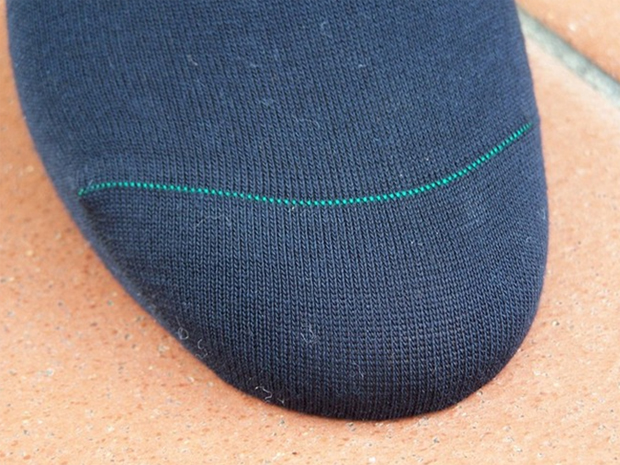 The BUSI MEDICAL TERRY machine is equipped with a terry device for the production of 'sandwich terry' that enables the fully automatic switching from plain stitch to half terry and to full terry. As an option the machine can be equipped with a terry device that allows knitting sandwich terry and normal terry even in the same sock without any mechanical change.
Knitting possibilities include 1x1 true rib welt, double welt and the possibility to switch from inlay to knit for the elastic in the same course. Other possibilities are true rib and five colour embroidery plus ground on a mock rib or mesh base.
The BUSI MEDICAL TERRY has two feeds for both plain knitting and true rib and has the same features as the BUSI MEDICAL for achieving graduated compression in class 1, 2 and 3 stockings. The machine can also be fitted with Busi's RIMAGLIO toe closing device. It is available in gauges 36, 48 and 54 and needle counts from 180 to 240 and comes in 3 ½", 3 ¾" and 4" diameters.
BUSI LIGHT MP
Busi also offers the high production single cylinder BUSI LIGHT MP machine without dial needles for the plain knitting (no rib) of simple socks. The machine was developed in response to customer requests for a simple machine for particular markets.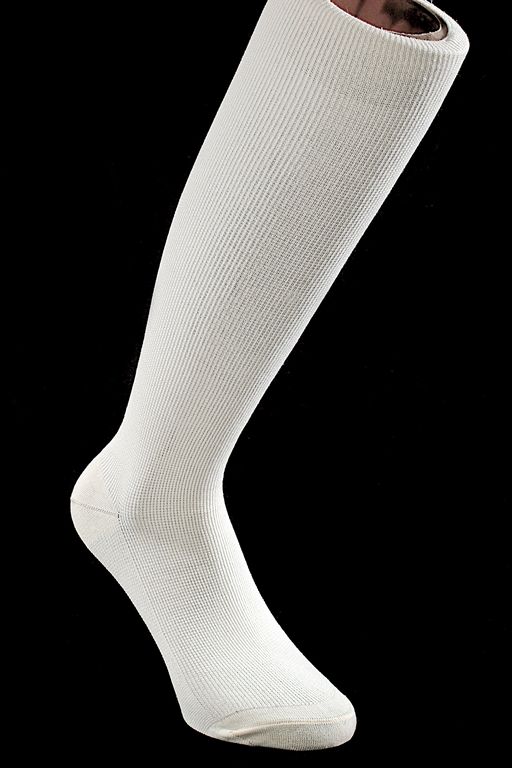 BUSI LIGHT MP is a high production electronically controlled single cylinder-knitting machine for the production of socks for men and children. The machine is capable of knitting plain and terry structures. Needle selection is made by seven electromechanical actuators that enable the machine to knit following fabrics:
Double welt
Embroidery patterns in 5 colours plus the ground
Embroidery patterns on a mock rib elastic base in 4 colours plus the ground
Floated mesh patterns with additional 4 colours patterns
The machine is also equipped with a striping unit and with a terry device for the production of the sandwich terry and it is possible to produce plain stitch, half terry and full terry in the same sock without the need for manual change.
About Busi Giovanni
Since 1958 Busi Giovanni Srl has specialized in the design and construction of single-cylinder machines with rib needles in the dial for the production of high-quality stockings, socks and tights. Today, Busi is recognized worldwide as one of the most inventive producers of machines for high-performance and high-tech socks.
The company is a supplier to the most important producers of stockings, socks and tights, for the men's, women's and children's markets - classic, patterned, sports, technical-sports, as well as medical, with special solutions for graduated compression.
Busi sells in more than 50 countries around the world (90% export) through a network of partners that provide distribution and service.
Further information
Download the BUSI MEDICAL catalogue
Download the BUSI MEDICAL TERRY catalogue
Download the BUSI LIGHT MP catalogue
Contact
Busi Giovanni S.r.l. Via Molini, 24 25082 Botticino Sera (Bs) Italy
Tel: +39 030 2190304, Fax +39 030 2693387
E-mail: [email protected]ovanni.com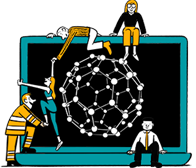 Business intelligence for the fibre, textiles and apparel industries: technologies, innovations, markets, investments, trade policy, sourcing, strategy...
Find out more