Interviews
Busi Giovanni marks 60 years of success
Knitting Industry spoke to Catina Busi about the company's heritage and success, its main ambitions, and its plans for the future.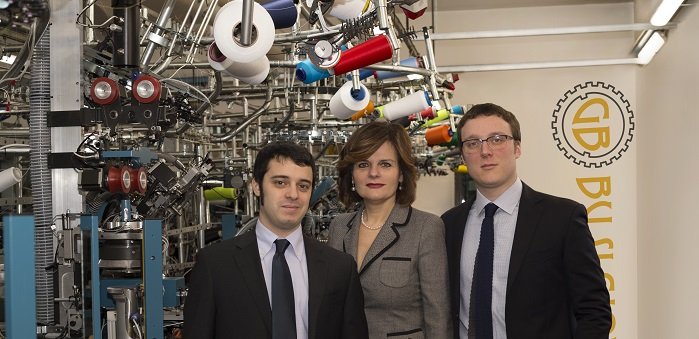 13th March 2018
Knitting Industry
| Botticino Sera
Family-run Italian hosiery knitting machine builder Busi Giovanni is marking its 60th anniversary this year, after a number of changes were made to the management of the company, following the passing of its founder Giovanni Busi just two weeks after the passing of his beloved son Gianmario in June last year.
The company, which has specialised in the design and construction of single-cylinder machines with rib needles in the dial for the production of high-quality stockings, socks and tights since 1958, is currently implementing many internal changes, with young minds of Leonardo and Francesco, nephews of Catina Busi, General Manager of Busi Giovanni, now fully on board.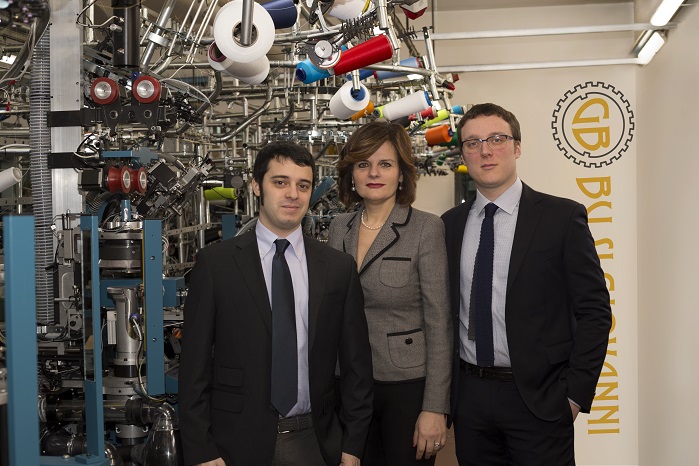 Knitting Industry spoke to Catina Busi about the company's heritage and success, its main ambitions, and its plans for the future, including the introduction of new production monitoring software for its customers.
Are you planning to mark the company's 60th anniversary?
Catina Busi: Sincerely, after losing my father and my brother only a few months ago, we prefer not celebrating our 60th anniversary with parties or similar events, but maybe with a glass of Italian Franciacorta sparkling wine, to be sipped by me with my two beloved nephews Leonardo and Francesco, surrounded by all of our collaborators, making a toast to life and a positive future for our company.
What do you believe has made the company so successful for so many years?
CB: Our mission is simple: we exclusively want to make single-cylinder sock-knitting machines capable of making perfect, top-quality, beautiful, resistant, unique socks. Not only… these machines must be terribly solid, reliable, long-lasting and don't have to require lots of money in maintenance, spare part replacements and so on. A customer must get bored, after thirty years using them, three shifts a day, and decide to give them away – not because they are not working well any more.
To achieve this, we do not consider of primary importance the purchase prices of the components we use to build them, but their effectiveness, reliability and duration: in other words, our machines are made by just the best components available in the international supply markets. I am pretty sure our customers understand this philosophy, this deeply-rooted mission of ours, and choose us because they only want machines with these features, otherwise they would go to other anyhow qualified and good suppliers, considering that we are the most expensive in the market.
These differences, these perceptions, are in my opinion the real reason of our success and longevity.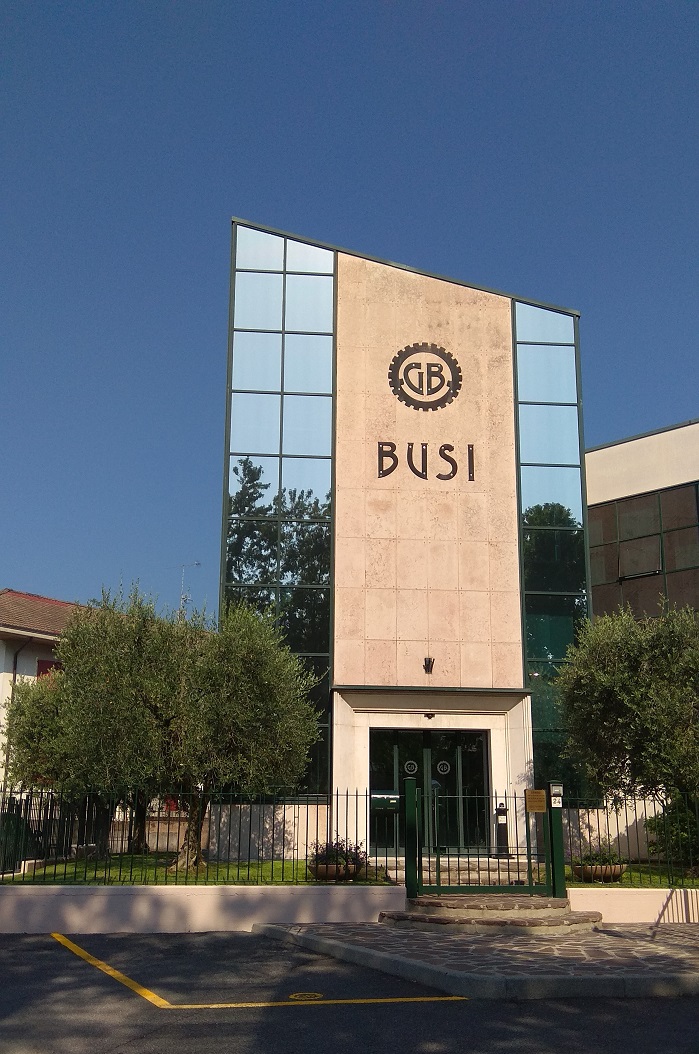 How important do you think your company's heritage and the Made in Italy label are to your customers?
CB: Terribly important: we not only are Italians, we are from Botticino, the town where Francesco Lonati was born, where our family-friend Ettore Lonati lives and where, all in all, the excellence technology and the unique know-how of the Italian sock-knitting industry itself was born.
My father and my whole family were born here, we all live in this place: sufficient elements to be proud of belonging to our splendid country and to Botticino especially. We will never go abroad, my brother and I had never thought, even for a second, to go abroad: our production must stay here, with our fantastic men manufacturing our machines every day, with the same commitment and passion. It is like with Ferrari, or Maserati – who would like to buy a dream-car like these made in a country that were not Italy?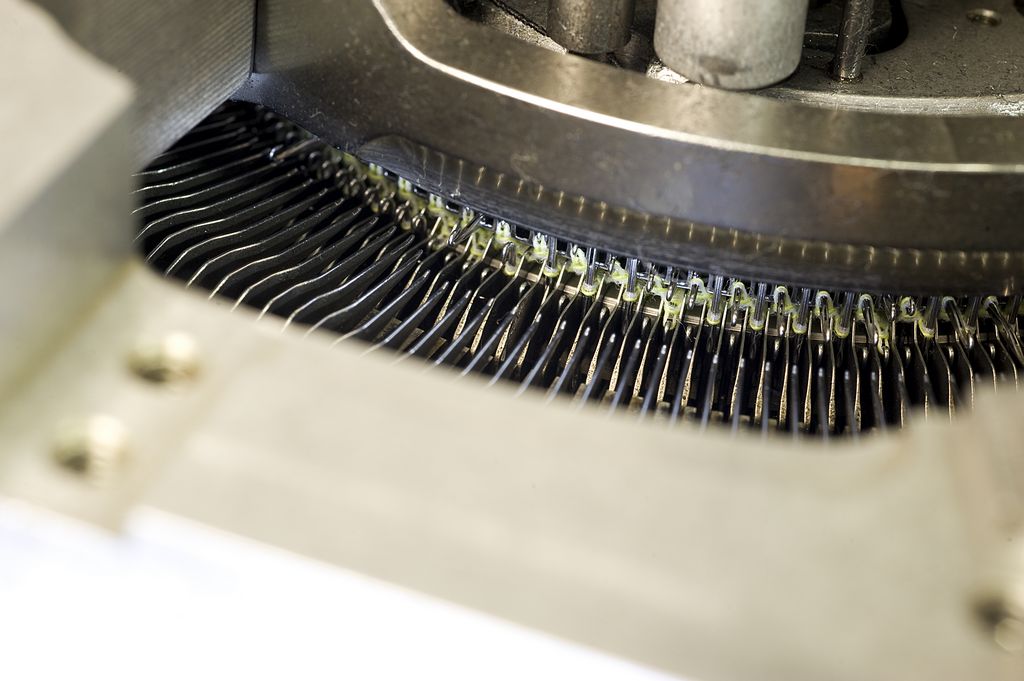 I understand the company had to undergo a number of internal changes last year, with your two nephews, Leonardo and Francesco, taking more active roles in the factory's running. How are they doing?
CB: I must admit I was much more concerned and pessimistic, last year, when it all happened, in June, then Leonardo and Francesco proved to me I was completely wrong, since they are so serious, effective, professional, that, really, I cannot believe they are just 27 and 26 years old. Leonardo has a degree as Industrial Engineer, whereas Francesco is going to soon get his degree in Electronic Engineering, both competences that will bring added value to all that had already been done and consolidated by their father, over so many years.
Among the three of us, I am so pleased to ascertain that, a beautiful and magical synergy has taken place, during these past months working side by side, every single day, magnificently binding and mixing my thirty-five years of experience, running this company, with their liveliness and impetus towards innovation, inherent to their young ages.
For God's sake, as long as gorgeous my nephews may be, this company would be simply nothing without the whole team of my collaborators: we have recently hired a new outstanding Operations Manager, who is guiding the whole factory in a wise, experienced and evidently effective way, not forgetting that all of my guys, here, are special, in terms of experience and technical skills, difficult to replace, difficult to find new ones to increase our production capacity. So, my nephews are in very good hands indeed: my main collaborators are making them grow, gradually, constantly and very positively, eventually, so my last year's concerns have disappeared forever.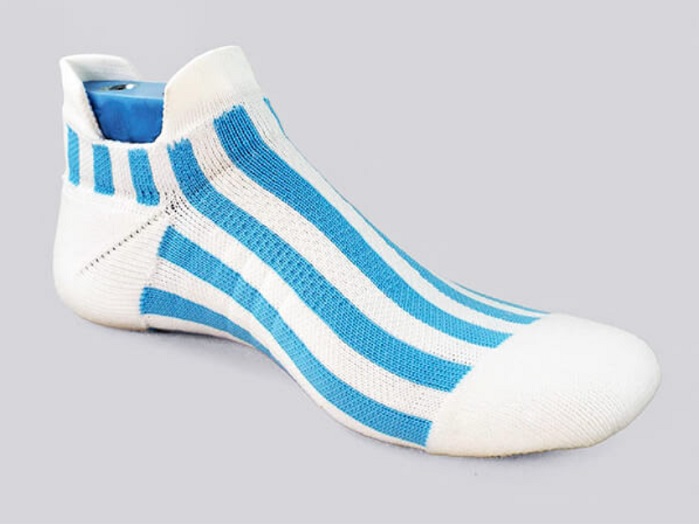 What is your vision of the future of the company?
CB: We want to spread and reinforce our company's reputation, even more than today, in every market of the world. We are not interested in selling thousands of machines, this is not what we want, this would not be coherent with our mission: we want every sock maker to think of us as the high-end "tailors" of single-cylinder sock-knitting machines.
Whenever they needed to make any special productions, particularly elegant or sophisticated items for important, prestigious customers, they should think of Busi as the preferred machinery choice: this is the best future perspective I can figure out for my company.
At the beginning of the year, you introduced a new sock design service to your customers. Has it proved successful?
CB: It was actually appreciated, we received several requests already. Nevertheless, the aim was not at all to collect a thousand orders, but rather to tell our customers we tend to do anything to help them, to support and please them, even in fields not directly connected with machine deliveries, technical assistance and so on.
"Aren't you experienced in conceiving new sock articles? No problem, we can make your life easier from that point of view too" …that was the message and the purpose. By the way, I take the chance to add that, nearly twenty years after the release of our current production monitoring software named SK-MON, we are now about to release the new one, named Busi Control Tower, which will offer our customers a large range of new performances, much more coherent with the nowadays' requirements a sock maker is compelled to meet on a daily basis.
Further reading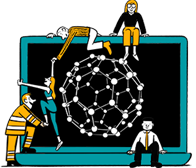 Business intelligence for the fibre, textiles and apparel industries: technologies, innovations, markets, investments, trade policy, sourcing, strategy...
Find out more