8th November 2013, Brescia
Busi Giovanni partners leading cotton spinner
Italian sock knitting machine producer Busi Giovanni has announced that it has established a marketing and commercial partnership with Filmar a leading Italian cotton yarn spinner based in the Brescia area of Lombardy near to Busi's own manufacturing facility.
Filmar produces high quality cotton yarns based on the best qualities of cotton grown along the Nile valleys of Egypt in its own production facilities in Alexandria. The processes carried out in both of the company's plants are oriented to achieving excellent quality in finished products.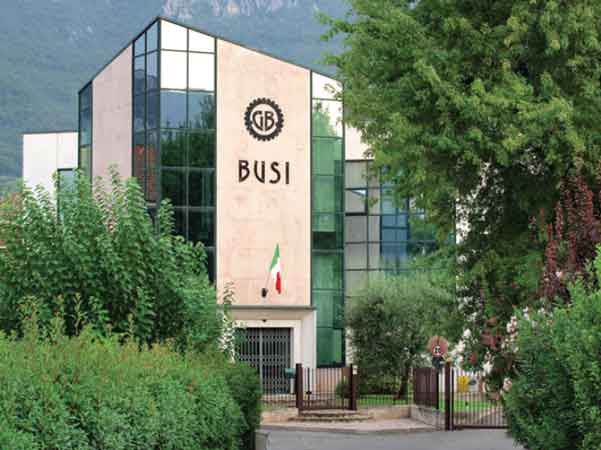 The main aims of the partnership are the sharing of sales leads and the systematic reciprocal recommendation of services provided by the partner company to all common stakeholders worldwide.
Under the new partnership Busi is trying to establish a network of non-competing companies with similar business objectives. Michele Castagna, Marketing Manager at Busi comments:
"For more complete information, this might be the first step for a project with greater extent, as we are trying to create a network of companies, all belonging to the same hosiery industrial sector and never in competition with each other, with the aim of providing highly reliable products and services to any sock mills in the world researching superior quality productions."
Looking forward Castagna envisages a global web portal named HESIS (High End Sock Industry Suppliers), which would guarantee the excellence of its members to sock makers.
Since 1958 Busi Giovanni Srl has specialized in the design and construction of single-cylinder machines with rib needles in the dial for the production of high-quality stockings, socks and tights. Today, Busi is recognized worldwide as one of the most inventive producers of machines for high-performance and high-tech socks.
The company is a supplier to the most important producers of wool and cotton stockings, socks and tights, for the men's, women's and children's markets: classic, patterned, sports, technical-sports, as well as medical, with special solutions for graduated compression.
Busi sells in more than 50 countries around the world (90% export) through a network of partners that provide distribution and service. The company's factory has a covered surface area of 2000 m² and a staff of 35.
Further information
Busi Giovanni S.r.l. Via Molini, 24 25082 Botticino Sera (Bs) Italy
Tel: +39 030 2190304, Fax +39 030 2693387
E-mail: [email protected]
This article is also appears in...