13th March 2015, Castlebar
Carraig Donn to create 30 jobs at its Westport knitwear production plant
Irish owned retail chain and knitwear manufacturer, Carraig Donn, has announced it is adding 30 jobs to its knitwear manufacturing plant in Westport, Connaught Telegraph reports.
According to the newspaper, recruitment for machinists, warehousing staff and knitters, as well as a number of management roles, will begin immediately. The company aims to bring the jobs on stream later this month.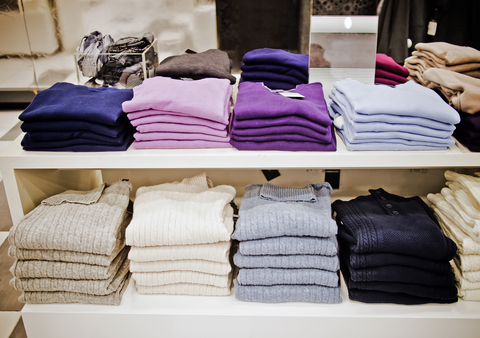 The announcement will bring the total workforce of the group to 450. The new jobs have been supported by the Department of Jobs, Enterprise and Innovation through Enterprise Ireland.
Successful retailer
Celebrating 50 years in business this year, Carraig Donn has an annual turnover of close to EUR 40 million, and is the largest knitwear manufacturing plant in Ireland.
Carraig Donn was listed as one of Ireland's Top 30 Stores for 2014 by Retail Excellence Ireland. In recent months, the company has opened new stores in Navan, Waterford, Arklow and Dundalk.
Strong position
"We are delighted to announce the creation of 30 new manufacturing jobs as we continue to expand as a company. Our staff are central to our success and we are hugely appreciative of their hard work and effort," said Pat Hughes, Managing Director, speaking to the Connaught Telegraph.
"We are also very grateful to Enterprise Ireland for the support they have provided at all stages of our organisational development. The directors of Carraig Donn are committed to improving the efficiency of our facility and this investment helps to protect the current jobs in Ireland while putting Carraig Donn in a stronger position to compete in a very challenging global market."
Competitive market
Commenting on the jobs announcement, Taoiseach Enda Kenny said: "Carraig Donn represents all that is good in a highly competitive retail and export market and proves that Irish companies can compete on the world stage in manufacturing.
"The jobs announced represent 30 new people in employment in the county – 30 new households which will be given a new lease of life."
This article is also appears in...